By Alex Popa
Sanddy Jean Louis was born in Port-de-Paix, Haiti, but he currently lives in Jacksonville, Florida. If there's something Sanddy is passionate about, it's fitness. He takes it very seriously and wants to achieve a leaner body mass in the next 12 months. That means a better diet, a healthier lifestyle, and a solid amount of work. But Sanddy is fully aware of the hard work involved, and he's ready to do it!
He's an IT technician at the moment, but he's his own boss, according to him. After graduating from Atlantic Technical College and scoring a job as an electronic technician and financial adviser, he realized he could do so much more. Entrepreneurship is his end goal, and he's already created a website centered on fitness products.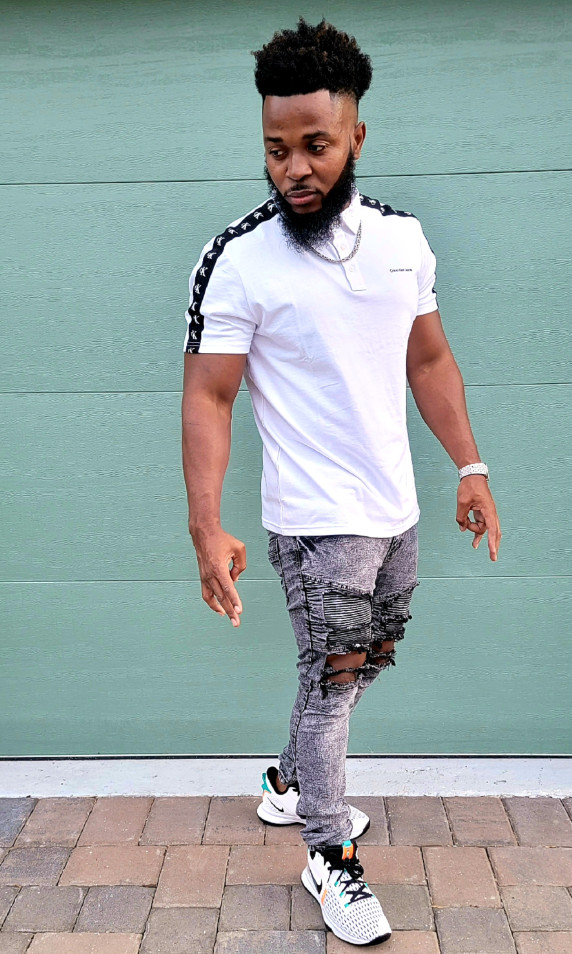 Goals and Accomplishments
Sanddy is what you might call an overachiever. He's determined, responsible for his own actions, and serious. Whether it's about his physique or financial opportunities, he doesn't let anything get between him and success. One of his greatest accomplishments is being able to pay off his first car by himself and receiving a promotion from his credit repair business.
His long-term goal is to improve his fitness website and reach a wider audience across the world. He also needs to take care of his physique and take it to the next level of leanness. According to Sanddy, "I've always pictured myself looking lean with well-defined muscles, and I believe in myself when I say I can do it." We also believe in him and strongly support him in this endeavor!
In his spare time, Sanddy plays soccer and basketball and works out at the gym. Fitness is his life, and he stops at nothing to keep pumping and gaining muscle—lean muscle, to be more precise. He wants to show the world that Haitians can achieve great things, be they professionally or personally.
What Is His Advice to Young Haitians?
Sanddy simply says that young Haitians need to cooperate and support each other. Where there's unity, there's cooperation, and where there's cooperation, there are higher chances for success. When he has the time, he makes music about the Haitian culture to show his support and cherish his heritage. Through his fitness website, he wants to help Haitians live healthier, more fulfilling lives.
If he had a platform with an audience, Sanddy would promote unity and integrity above all else. He wants to show the world that "Haitians are powerful beyond what the world measures us to be. We're not simply citizens of a poor country. We're capable of achieving great things!" And he would be right about that. After all, we have plenty of Haitian participants with great accomplishments and even greater dreams.
Sanddy's entrepreneurial goals are not far-fetched at all. His fitness website is already on the right track and ready to start attracting clients. If he has time, Sanddy says he'd like to develop his acting skills and his technical know-how. Both are necessary skills in his line of work, especially when it comes to fitness and teaching others!
If you want to contact Sanddy Jean Louis, his Instagram is "@youngsandgbr" and his Facebook is "Young sand gbr".