By Alex Popa
Sebastien Salomon was born and raised in Haiti, and he's now living in Maryland where he plies his business. What does he do, you may ask? Sebastien is a professional chef, and one of his jobs is head chef at the White House. Quite a dignified and reputable position, and, indeed, Sebastien is very proud of this achievement. There was a great deal of competition for that position, according to him.
In his view, his Haitian heritage has helped him achieve much of his success as a chef. The relentless attitude of Haitians is taught from childhood, and it's a constant factor in their lives going forward. Sebastien was also inspired by his grandmother who first introduced him to the world of cooking. Haitian art and culture are also sources of inspiration for Sebastien's cooking.
Education and Career
Sebastien Salomon graduated from the Art Institute of Philadelphia in 2010 and is now a professional chef. He says cooking is a dream job for him, and he wouldn't change it for anything in the world. Aside from being a chef at the White House, he's also the resident chef at the Haitian embassy in D.C. In other words, he's cooking for the high and mighty of America, which is quite a reputable position.
According to him, "It wasn't easy getting here, and I have to thank my family and friends for supporting me all the way. Now, I want to give back to my Haitian brothers and sisters because it's the right thing to do." He hasn't forgotten his roots and encourages others to do the same. Being the head chef for the White House is a privileged position, and he hopes to help Haiti however he can with the money he makes from his job.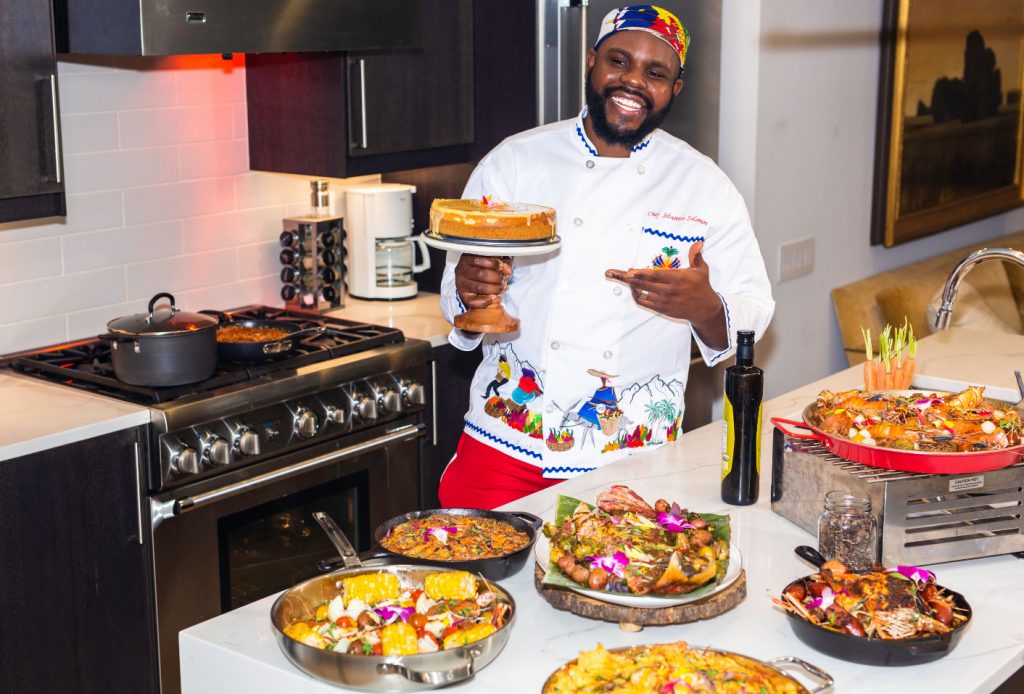 Philanthropic Goals for Haiti
When asked if he's currently doing anything for Haiti, he replied that he isn't but that he deeply wants to. In the near future, he wants to start donating to schools and orphanages in Haiti and help however he can. He strongly encourages the Haitian young generation to educate themselves and learn a profession or two. Without knowledge and education, "you can't do much, especially if no one's helping you. But don't ever give up on your dreams and keep trying. You'll make it just as I did!"
His main goal is to show the world how rich Haitian culture and cuisine are. Through his cooking, he spreads the word about Haitian culture so that other Haitians have better opportunities in foreign countries. At one point, Sebastien competed on the Food Network and represented Haiti internationally. He's but one of many Haitians bringing their country into the spotlight.
He also confided in us his wish of cooking for Haitians in Haiti one day. He hopes to take a trip to his country and cook for his people. "I want them to feel proud that a Haitian has brought their cuisine to other parts of the world, and it's been a success," he says.