By Alex Popa
Elda Lubin was born in Delmas and currently lives in Petion-Ville. She considers herself to be a spiritual and positive person with a lot to offer the world, and she owes it to her Haitian heritage, culture, and personal development. Growing up in a supportive environment, Elda managed to rack up an impressive collection of skills and passions, including cooking, dancing, and even sewing.
Above all, she's really passionate about people in general and human relations, and she hopes to expand her communication skills over the years. This will allow her to become a more effective communicator and inspire and motivate people to reach their true potential, which is what she believes is necessary for overcoming the fear of the unknown and tackling life head-on.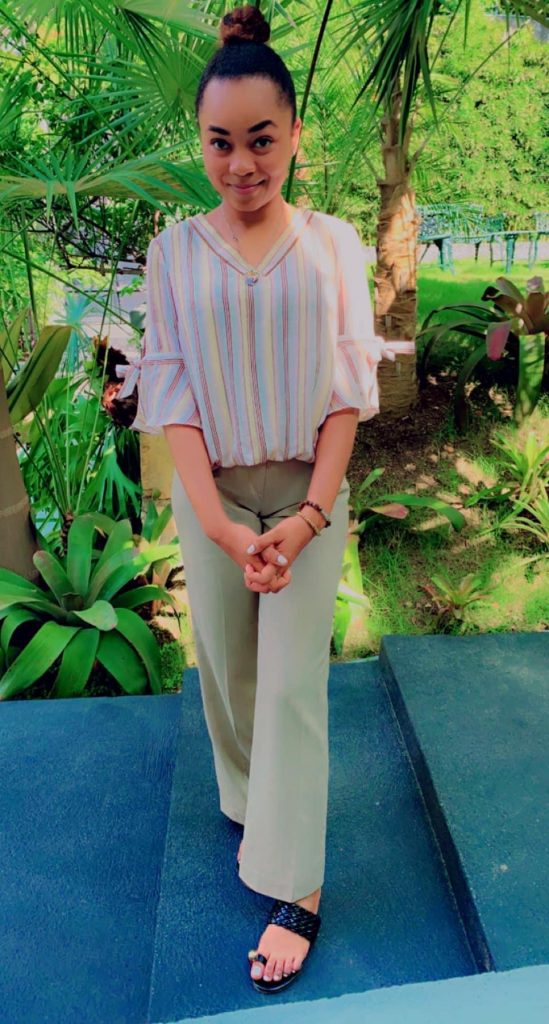 Qualifications and Future Expectations
Elda is currently a licensed massage therapist. She loves what she's doing but admits that her current occupation was plan B after her initial goal, that of becoming a cardiologist, failed. Even so, this didn't discourage Elda but rather inspired her to change her goals, acquire new skills, and start all over again.
When it comes to future expectations, Elda is setting herself up for success. She dreams of expanding on her massage skills because she considers them part of the medical branch. "I practice massage therapy, which is a branch of medicine where you can take care of others, relieve them, provide them with comfort."
However, she also hopes to become a public figure and inspire people to improve their potential and talents. Elda believes that having access to the internet is the equivalent of having a public platform where you can speak your mind, connect with people, and educate and motivate them along the way.
How Haitians Can Change Their Lives
Elda believes that there are two factors that define success: the ability and opportunity to learn and the ability to self-improve and acquire new skills. These are especially important for young Haitians who have a lot of adversity ahead of themselves. They live in unfavorable conditions, have to face the threat of violence and poverty daily, and have little-to-no opportunities at their disposal.
Elda hopes to change that. Her plan is to tap into the online world, so she can build up a platform to connect her with people. This will allow her to educate the Haitian youth on important matters such as self-confidence, education, and the power of hard work and determination.
However, she believes that, ultimately, change has to come from within. Elda is grateful for being a part of the Haitian community and does everything in her power to help out, but she also acknowledges that the power is in the people's hands. As she puts it, "Young Haitians, in the digital age, can learn new skills that can be useful to them. They can also form associations to solve problems together."
This paints Elda as an insightful and intelligent young woman with the potential to change the world if given the opportunity. And she only wants an opportunity because she knows she'll not waste it.