By Alex Popa
Shannone H'Taïna Henriquez was born in Bassin-Bleu, in Port de Paix, Haiti. Now, she lives in Port-au-Prince and works as a professional photographer. At only 24 years old, Shannone can be said to be wholly independent and confident in her stature in life. She's fairly successful as a photographer, and also has extensive experience as a dancer. Dancing has also brought about a unique goal for her – contortionism.
Shannone hopes to become a famous contortionist in Haiti and beyond. She also wants to promote her professional dances and become popular around the world for her contortionist skills. This is one of her biggest dreams, and also why she's very passionate about dancing and fitness.
What Inspired Her to Dream Big?
The 24-year-old young lady says her parents were a big inspiration for her. The way they raised her and supported her in her every endeavor is something she'll never forget. Another source of inspiration was herself, ironically. She was always a dynamic person with lots of interests that she pursued to exhaustion. Dance came naturally to her, since she had a natural talent for it. She then discovered her body was also quite flexible, and that's when contortionism came up!
To her, contortionism is her way of making herself seen in the world, the one thing that makes her truly stand out. Gaining popularity and becoming famous for it can only be described as an innocent and understandable wish. Shannone may not write history as a contortionist, but she certainly wouldn't mind some accolades.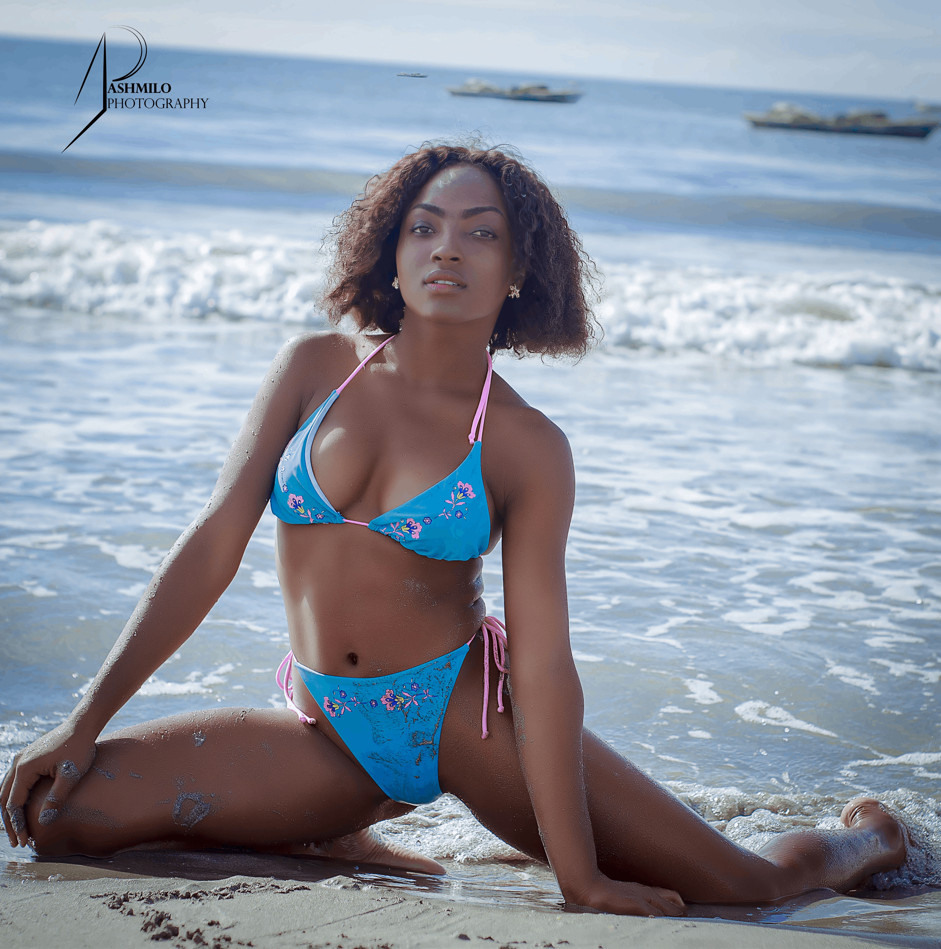 "It's all about willpower and hard work!"
How Would She Influence Her Audience?
We asked her how she would interact with her audience once she grows one. "I would encourage my audience to follow their dreams no matter what," she says. "When everyone says you can't do something, prove them wrong. It's all about willpower and hard work!" This seems to hold true for her, and her life is marked by moments of success brought about by hard work and willpower.
Her foremost interest is to promote her contortionism and dancing skills. That's what she would do with a growing audience – popularize herself and make herself famous. She's also interested in becoming a makeup artist and maybe even a fashion designer. Shannone already has an artistic flair due to her photography experience, so fashion design would be a fitting gig.
As for practical advice for Haitian youngsters, she emphasizes education and hard work as the primary engines of progress and success. These two elements are far more important than talent. Even someone without talent can achieve success through hard work and education, she says. That's because talented people often get sidetracked and become overconfident in their innate skills.
You can contact Shannon H'Taïna Henriquez at "ashcivil.lapoupette" on Facebook and at "Ash Lapoupette" on YouTube. She also has an Instagram account, "ashlapoupette". We're sure she'll achieve her dreams in life!