By Alex Popa
Yamilhee Saint-Val was born in Port-au-Prince, Haiti, and she now lives in Randolph, Massachusetts. She's one of our few participants talented in singing who's determined to make a career out of it. Yamilhee says she's easily inspired by many people, including her father, various artists, and other people who have reached the level of success that she craves.
Even her Haitian heritage has helped shape her for the life ahead. Living as a Haitian wasn't easy in her view. "Always the butt of jokes and never looked at in a positive light, it was a really tough and interesting journey learning about my culture nonetheless," she says. Yamilhee is proud that she's a Haitian, and it has helped her become a responsible and self-confident adult who knows who she is and what she's meant to do.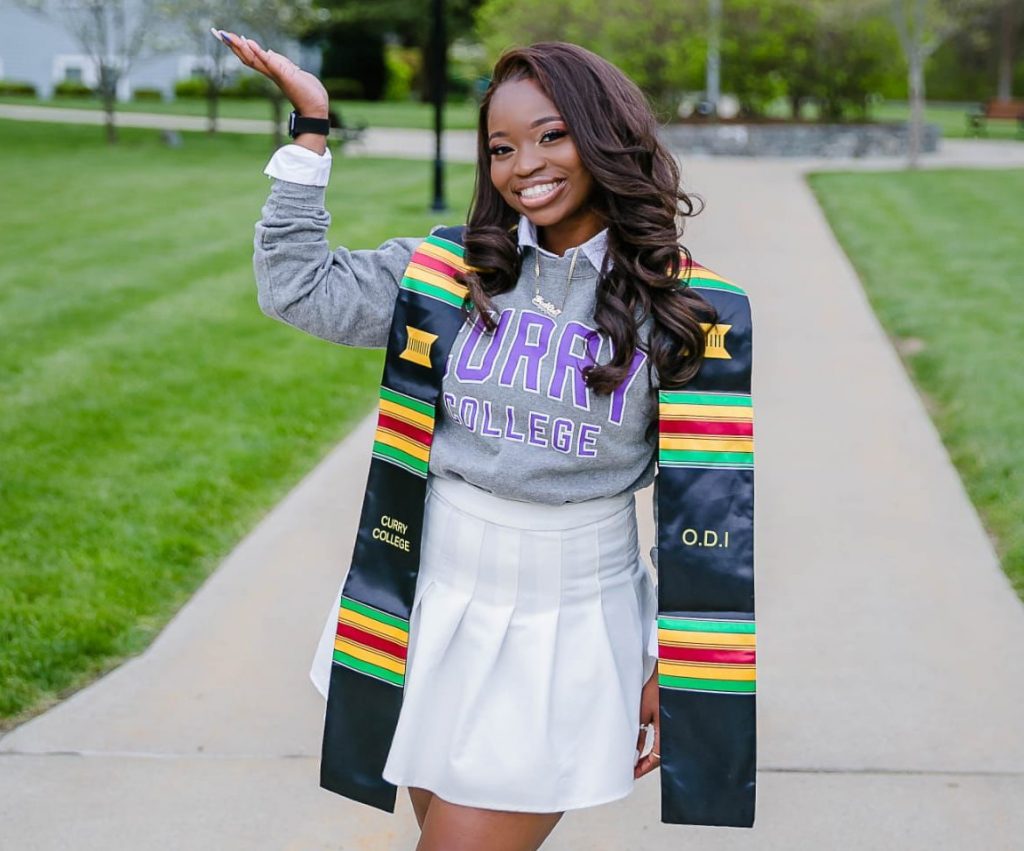 Education and Profession
Yamilhee Saint-Val graduated in 2021 from Curry College and then enrolled at Northeastern University D'Amore McKim School of Business to complete a master's degree program. Currently, she's the program director and founding teacher for a launchpad business for summertime activities. But her passion lies elsewhere—singing. She wants to be a professional singer and entertainer performing in concerts all over the world.
But she also wants to work as a marketing director or chief marketing officer in the corporate world. It's what she prepared for assiduously for so many years in college, after all. Among her accomplishments, she's proud of winning first place in a singing competition with a $1,000 grand prize. She's also helped plenty of Haitian children through her father's organization named Albano.
Goals in Life
This is what Yamilhee said when we asked her about her goals in life: "I want to graduate with my master's degree and land a nice job within the industry of my choice. I want to buy a new car for myself and begin paying off my student loan debt. I would also start a YouTube page where I will upload content about my lifestyle and area of study."
Seems like Yamilhee has plenty of goals for the next few years. She's a talented singer, which further gives her more opportunities professionally. She'd like to become an international singer one day. She already has a manager who's landed her a few gigs in Boston, but she's not satisfied with that. There's a whole world out there that hasn't heard Yamilhee sing!
Advice for Young Haitians
Yamilhee is a believer in giving back to her community and especially to the younger generation. She encourages young Haitians to "come home to help boost the economy and petition for change. Inform others that may not know of the history and the present problems of Haiti." If she had an audience, she'd promote equality and equity, especially for Haitians and women.
She wants to transform Haiti into a safe and enjoyable country, but that has to start from the ground up with the economy. Creating new jobs, establishing a firm infrastructure, empowering women, boosting the economy, and letting people know that Haiti has been renewed are the things that Yamilhee Saint-Val would do if given the chance!
If you want to contact Yamilhee, you can do so on Instagram at "saint_yama" or on Facebook at "Yamilhee Saint-Val".