Written by Alex Popa
Melissa Beauduy owns the Wi Café & Wine Bar in New York, a hospitable place filled with the exotic aromas of Haitian cuisine. At the time of this writing, Wi' Café is already popular enough to enter into partnerships with other foodie businesses. Melissa opened the Wi' Café Bar in November 2020, right in the middle of the Covid pandemic.
That first year was rough, and, to this day, she still views the "opening of Wi' Café during the pandemic and surviving my first year in business" as a great accomplishment. Melissa didn't have a brilliant upbringing, and she doesn't come from a rich family. She was born in Queens, NY, where she still lives. Her parents are Haitian, though. She's the same, deep inside.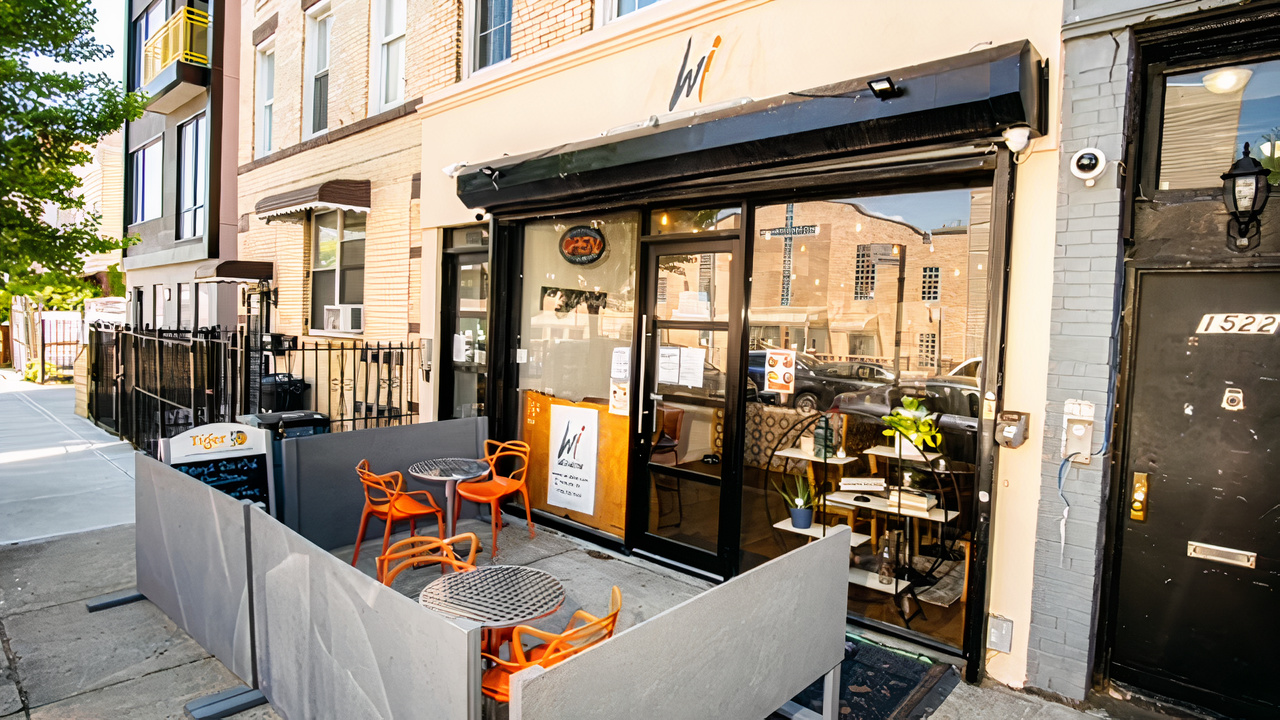 What's Wi' Café Bar All About?
The Wi' is a delectable foodie joint with "bits of everything on the menu for any foodie looking for that tasty island flair." There, right from the mouth of the owner herself. Melissa's café bar is a full-service café and wine bar that sells sandwiches and other small plates of Caribbean inspiration.
Wine, beer, cocktails, hamburgers, sandwiches, and meaty treats—the Wi' has it all. Melissa also handles weekly events, restaurant requests, catering, and private bookings at the Wi'. The hospitality career seems an apt fit for her, having worked at several restaurants in the past and learning the art of foodie hospitality. The fact that she graduated from the Institute of Culinary Education is a real help too!
Wi' stands for "West Indies," so she naturally markets her café bar to Haitian people, but everyone is welcome. She says that the Wi' "emphasizes highlighting our Haitian culture, which our regulars can hardly miss when walking in through the sound of some Haitian kompa."
Community as the Centerpiece of the Wi' Café Bar
As an entrepreneur, Melissa Beauduy emphasizes the importance of community and passion when opening a business. In her experience, the Haitian community is very supportive. Everyone will uplift and support you to do your best.
Even if someone discourages you, "don't be afraid to start because it's better to try and fail than to never try at all."
An entrepreneur like her must be passionate about what she does. Melissa loves her job so much that she wants to make a career out of it. Another side of being a successful entrepreneur, in her opinion, is time management. Prioritization is essential to advancing in the market.
She's not a workaholic, though. She handles the work-life balance pretty well, but she's still a visionary at heart. Melissa wants to open a second Wi' Café Bar in the next three years and to further expand her hospitality empire with another venture in the food and beverage industry in the next five years. Seeing her mindset at work, there's no doubt she'll make it!
Contact:
Website: wicafebk.com
IG: instagram.com/wicafe_bk