Written by Alex Popa + Photos by @smallgtetchaje
The owner of E'Mage isn't some rich heir of a family inheritance but rather an upstart entrepreneur who works hard enough for others to notice. Cassandra Thervil-J Rodriguez was born in Lawrenceville, Georgia, to a Haitian-Dominican-Bahamian family. She wasn't educated in the spirit of entrepreneurship, so she had to discover it herself and push on through the obstacles when the opportunity to start a business arose.
Cassandra Thervil and E'Mage are inseparable now, each a reflection of the other. Ever since she was young, Cassandra was in love with hair, its natural grace, and its potential for beautification. She spent so much money on hair stylization that she realized that this niche is quite profitable. That's when it clicked – why not open her own hair business?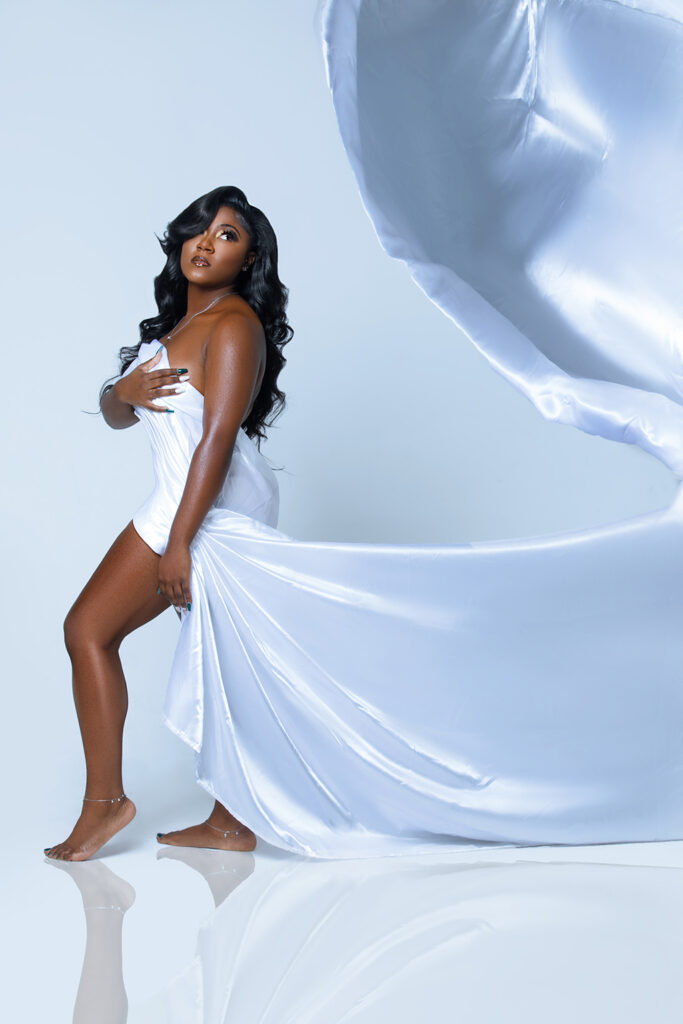 What Is Her Business About?
E'Mage is a two-way hair business. One is the commercialization of wigs and bundles, and the second is hair stylization. E'Mage enables classic hair stylization such as frontals, closures, clip-ins, lashes, tape-ins, and more. Everyone is able to use E'Mage regardless of ethnicity, race, nationality, or sexual orientation. Inclusivity is at its home in Cassandra's business.
In her own words: "My greatest accomplishment is when I make customers happy." There you go; she takes pride in helping her customers and making them happy. This attitude is bound to bring her success because, in her opinion, it's one of the few traits that makes a great entrepreneur.
One of the things that her customers love about E'Mage is the same-day delivery system. Sometimes, Cassandra herself will drive to the client's doorstep to deliver the products in pristine condition. She has no delivery fee, and her products aren't that expensive to begin with, so it's no surprise her clients love her.
"My advice to Haitian women who want to become entrepreneurs is to just do it, focus on it, and be about it. No one can build you but you!"
Her Advice to Haitian Women
In her opinion, entrepreneurs need three things to be successful – a strong mind, a hardworking attitude, and a "tough character because there are a lot of obstacles coming your way that want to destroy you." Her work-life balance isn't organized at all, but she makes do, according to her.
For the future, Cassandra Thervil sees her business expanding its product variety first and foremost. Judging by her experiences up to this point, we believe she'll succeed in her venture because of her strong willpower and consistency!
Follow:
instagram.com/cassandrarodriguez_official