By Alex Popa
Emeline Francois is a free spirit unlike any other. Her undying passion for traveling and discovering the world is unmatched and has guided every step in her life. Born in France, she carries her French spirit and influence wherever she goes, and she hopes to spread her charm far and wide. "My biggest goal is to travel the entire world and discover all countries and cultures, one by one."
One could think this might be too large a dream, but Emeline is neither frail nor sensitive. She's a force of nature and her personality, background, and goals are quite telling in this sense.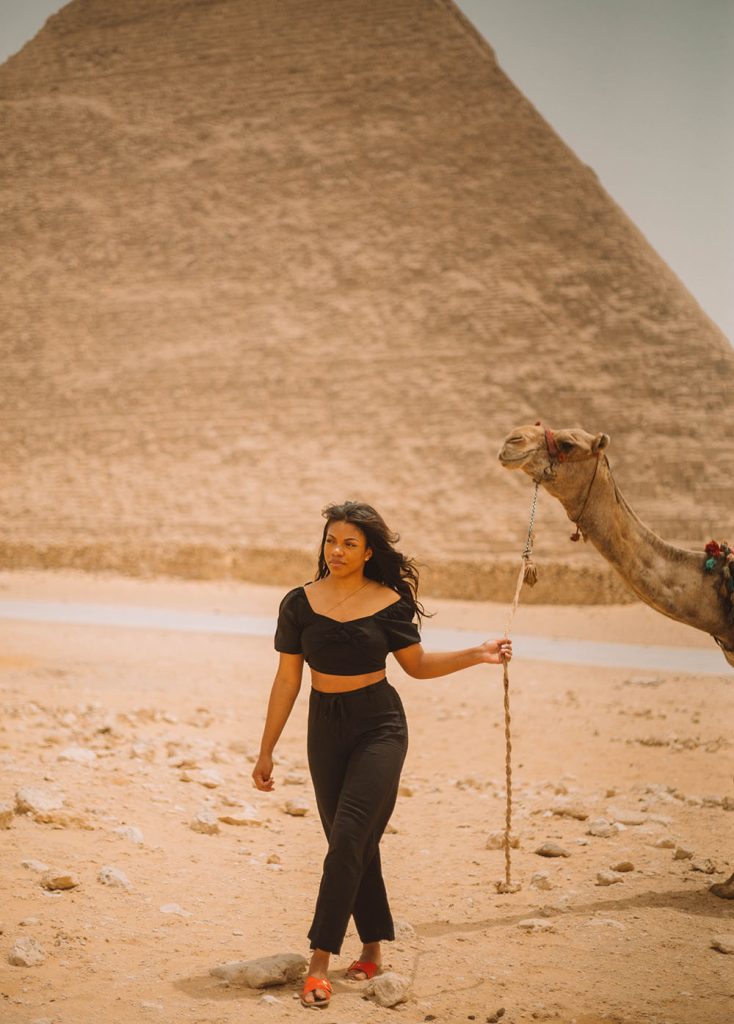 "My biggest goal is to travel the entire world and discover all countries and cultures, one by one."
Education and Work
Emeline earned a degree in communications and continued her studies in BTS accounting before moving to England to hone her English skills. Her current occupation revolves around crypto investments, live trading, and real-estate crowdfunding. But she's aiming higher than that.
Empathetic at heart, Emeline dreams of joining a humanitarian organization to travel around the African continent to bring about positive change in poverty-stricken countries and regions. She thinks she has all the tools to succeed, including experience, determination, a kind heart, and a magnificent presence, whose glow alone is enough to bring about positive vibes.
Personal Accomplishments
She's especially proud of her several voyages around countries like Egypt, Kenya, India, Colombia, Mexico, and Panama. These are considered dangerous, crime-ridden countries that are particularly dangerous for solo female travelers. Her trips stand as proof of Emeline's courage, determination, and unbreakable demeanor.
These traits are even more obvious if we consider that she also parachuted from a plane flying at 4,100 meters. The daring jump is further proof of her adventurous nature and need to live at a high intensity.
Thoughts on Young Haitians and How She can Improve Haiti
Emeline believes Haitians should be more open-minded and share their culture and values with the world more. "Unfortunately, Haiti is still very little known to the world. Many people living in neighboring countries don't even know about Haiti and couldn't even locate it on the map."
As Emeline sees it, this is a problem, given Haiti's rich history, unique charm, and amazing culture and vibe. Fortunately, Emeline has a plan to correct this problem. She is currently actively sponsoring Haitian children to help them get easier access to education and a better life. She donates clothes and money and raises awareness about the poor conditions they live in. She also urges influencers to use their visibility to bring light to the Haitian culture, which alone can become a force for good.
Her Talents and Strengths
Emeline sees herself as a chameleon who is capable of handling any situation, no matter how novel or difficult. She can adapt to any culture, circumvent any problem, and overcome any obstacle in her path. "I generally blend in with all decors. I have no difficulty adjusting to a way of life different from mine. Sleeping in a tent without much comfort, for example, is not a big deal."