By Alex Popa
Johyko Rodriguez is a stunning presence who displays personality, femininity, and an unmistakable charm. She was born in Queens, New York, and lives in Fort Lauderdale, FL, and has big plans that she's already set in motion. A mother of three, she draws inspiration and energy from her children, Saja, Jace, and Jalise, and aims to build a better future for them.
She is a native American, deeply entrenched in the local culture, but is Haitian at heart and recognizes its unparalleled influence. "My Haitian culture is so exquisite and like no other, so being Haitian motivates me to be open-minded and explore the make-up, beauty and hidden gems in other cultures."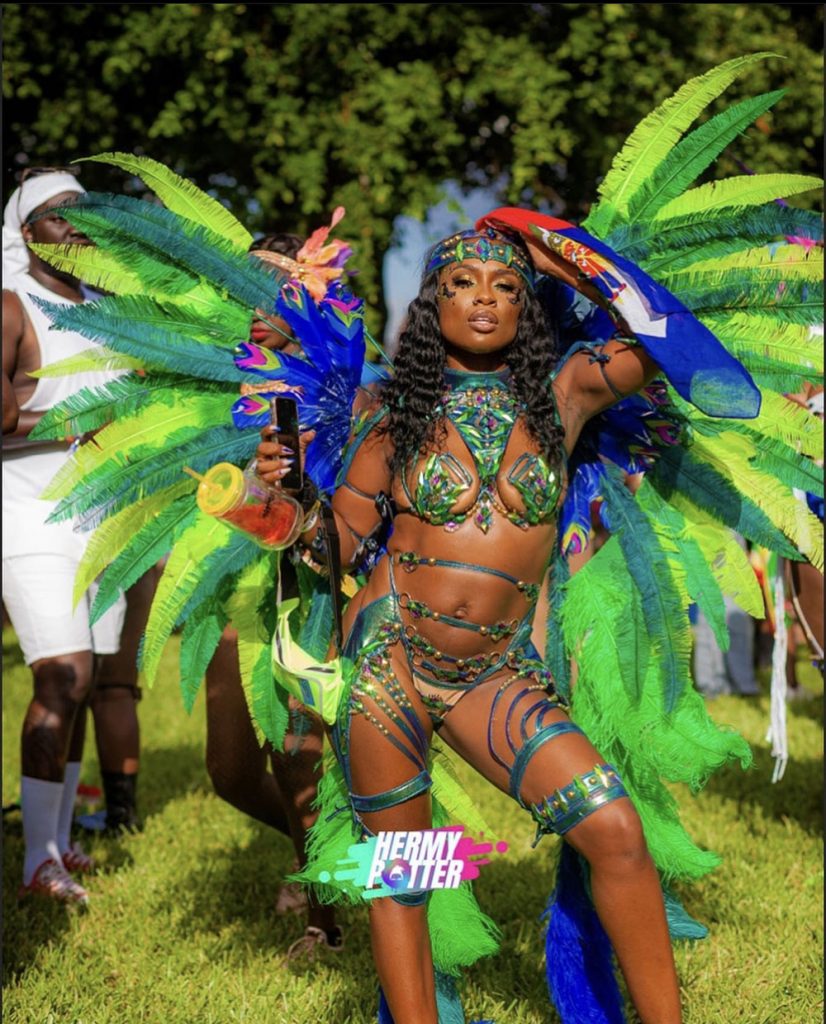 Education and Accomplishments
Johyko attended Florida Atlantic University's bachelors program in Criminal Justice, which allowed her to refine her sense of justice, order, and the concept of fairness. This is one of the main reasons for her breakthrough as a manager for a Fortune 500 corporation and a driver for her company, Opulent Occasions by Johyko, LLC, an event planning and hosting company. It's one of Johyko's biggest steps towards gaining financial security and independence.
She also hosts an Intimacy Fitness Educational class called Risque Riding 101, which is proof of her immense physical and mental energy. Johyko considers her breakthrough in the entrepreneurial world as one of her most prized achievements – and that's only once slice of the pie. She's also been featured in a Caribbean traveling carnival reality TV show called Road Ready TV, which tested her acting skills and exhibited her passion for traveling and living an energy-packed lifestyle.
Personal Goals
Johyko is a master of all trades, and wants to pursue a lifestyle that showcases her capabilities. She plans to travel the world, focus on content creation, polish her acting skills, and even dabble in modeling. She is pursuing multiple avenues at once, not because she's over-enthusiastic but because her personality, abilities, and energy allow her to.
She says it best: "I have been cast in music videos, commercials, and modeled costumes for Miami Carnival bands, but the opportunities are endless," she says. "It's time to update my headshot and audition, audition, audition!" There's no question that Johyko has big plans and won't shy away from aiming as high as she can.
Advice for the Younger Generation
"Never stop learning," she advises. "Utilize the resources available to you and connect with local and/or national organizations and Haitian activists in your community to make an impact the best way possible and attain the knowledge." She aims to serve as a role model for younger Haitians and her fans and genuinely believes she can bring positive change to the world.
"Never stop learning," she advises.
But her most-prized goal is to represent and spread Haitian culture. That's closer to her heart than anything else.
"Not only do I proudly and boldly represent Haiti to the fullest," she says. "I use my platform to inform and educate my followers or anyone who comes into contact with me about Haiti and our rich culture."