By Alex Popa
Linda Negriel was born and raised in Haiti and moved to the US in 2016. In 2019, she joined the Navy and is now stationed in San Diego, California. While she's proud of what she's doing in the Navy, she has big dreams for her return to civilian life. She hopes to become a model, especially since she's a big fitness enthusiast and has been making great progress in this regard.
She's also about to receive her Bachelor of Science in Nursing and certification as a Registered Nurse. Linda studied Nursing in Haiti at INUROP and taught Psychiatric Nursing at various nursing schools across the country. Linda also wants to become a public speaker because she believes she has something important to say to the world.
What Inspires Her
Linda says her biggest inspiration was her adoptive mother, Helene Normil, who loved and supported her unconditionally. It's thanks to her that Linda is such an overachiever who always strives for greatness in everything she does. Her mother is also the reason why Linda constantly participates in humanitarian events and wants to inspire as many people as possible.
But Linda's life experiences have made her the woman she is today and explain why she wants to become a public speaker. She believes that her experiences are worth sharing. Many people aren't confident enough, she says. They are depressed and unsatisfied with their current standing in life. Linda knows she can help them because she felt the same way in the past – and came through it.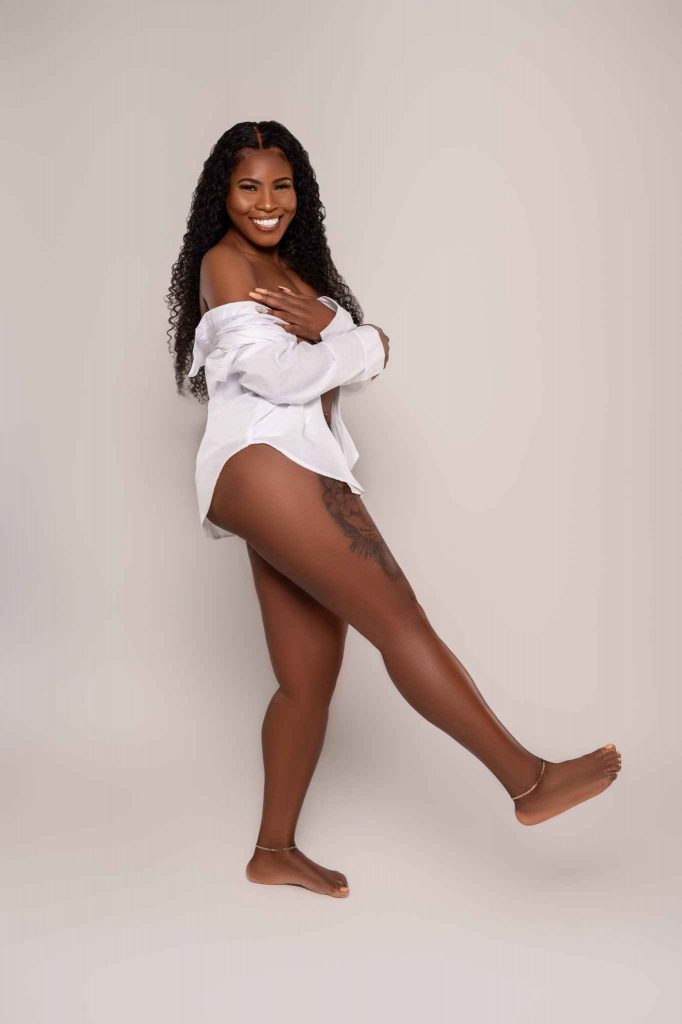 "…you have the power to write the next chapter of your life!"
"No matter where you are in life, no matter what you're going through, you have the power to write the next chapter of your life!" This is the message Linda would share if she had a following. Given the chance, she'd spread that hopeful message in encouraging speeches to let everyone know they can achieve their goals. All it takes is effort, discipline, and hard work.
Plans for the Future
Linda wants to be a model, and she's been getting positive feedback from people who see her on a daily basis. Fitness is working out well for her, and she has a talent for it. She also wants to open an orphanage in Aux Cayes, Haiti, to provide as much help as possible to the community that raised her. She already contributes much to relief efforts in Haiti after natural disasters but feels she can do much more.
And that's where her confidence comes from. After helping so many people and achieving her goals, her confidence grew naturally. This is what she tells people who ask her for advice. "Never give up, believe in yourself, don't be ashamed to ask for help," she says. "Not everyone will say no to you!"
In her view, the sky's the limit regarding what we can do as humans. She believes we can achieve anything, and she wants to be an example of this adage!