By Alex Popa
Ashly Hendrick was born in Brooklyn, New York, and now lives in Atlanta, where she plans to pursue her entrepreneurial dreams and perhaps become an actress. This 25-year-old is one of the most disciplined and determined people you'll ever meet. After graduating from Stony Brook University with a degree in Psychology, she completed an online Cornell University program in Female Entrepreneurship.
She attributes all her accomplishments to one thing – self-awareness, and the freedom to do as she wants. After struggling for most of her younger years from perfectionism and a lack of self-esteem, she's glad to say that she's surmounted those issues. She doesn't need to prove herself anymore, which has hugely benefitted her career and progress towards her life goals.
What Is Her Inspiration?
As with many interviewees we've talked to, Ashly says her biggest inspiration is her mother, who immigrated to the US from Haiti 29 years ago. She had to work extra hard, starting from the bottom to eventually become an ER nurse. Then she started helping the Haitian community by sponsoring schools and even travelling to Haiti with a team of healthcare professionals to help those in need.
Ashly says her mother is an example of pure philanthropic drive, and her biggest goal in life is to follow in her mother's footsteps. "I am deeply inspired by her philanthropy," she says. "I am certain that my life's purpose is to take philanthropy to the next level and bring about serious change in my country." According to Ashly, this desire is the foundation of her enduring willpower!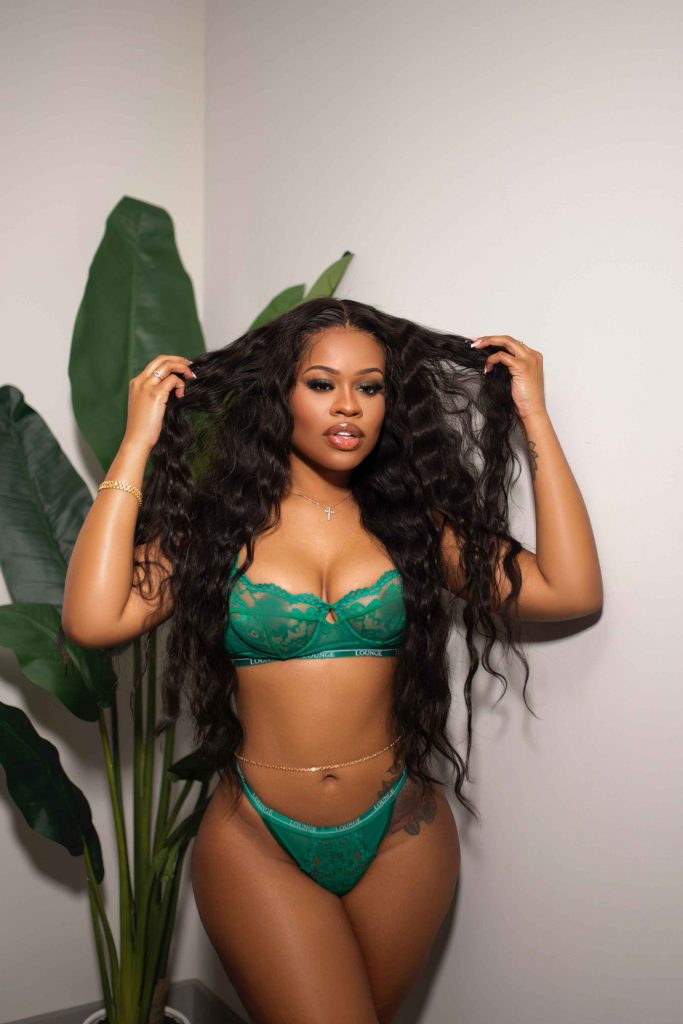 "I am certain that my life's purpose is to take philanthropy to the next level and bring about serious change in my country."
Accomplishments She's Most Proud Of
Ashly feels a giddy rush of euphoria when thinking about helping people. And this is evident in all her endeavors, which include EverBless Beauty, a self-care line; EverBlessEats, a cooking page; and EverBlessAsh, her brand page. They're all about helping people in one way or another. Whether she's recommending healthier meals, helping women take care of themselves, or giving advice drawn from her own life, helping people is her life's goal.
Ashly also prides herself on how she's learned to love herself the way she is. After many years of struggling with self-esteem issues, she's finally learned to stabilize herself. Now, she wants to share her story with as many people as possible. Her Haitian heritage is also a constant reminder of humbleness and gratitude. She realizes that many people are not as fortunate as she is, which constantly drives her to keep helping people.
What Are Her Future Goals?
Ashly dreams of hosting her own talk show, just like Oprah Winfrey and Ellen DeGeneres, whom she adores. She wants to create a platform where free speech is the cornerstone of intriguing talks, creativity, inspiration, love, and open-mindedness. She wants to give people opportunities by sharing her ideas, and a talk show would be a great step in that direction.
If you want to talk to Ashly, check her out at EverBlessAsh on Twitter, Instagram, and TikTok!