By Alex Popa
Maiya Walters was born in Miami, Florida, and currently lives in Virginia where she goes to college. While she is American-born, Maiya is well aware of the difference between American and Haitian cultures. That's because she considers herself to be Haitian at heart, which allows her a deeper and more complex understanding of the world around her. In her own words, "Experiencing both Haitian and American cultures has given me a unique perspective on the similarities and differences between the two, which has helped broaden my understanding of the world."
She is proud of her heritage but admits that Haiti doesn't have much to offer in terms of financial or professional opportunities. So while she does embrace her Haitian blood, she is also grateful for living in the US for the increased security, freedom, and job opportunities.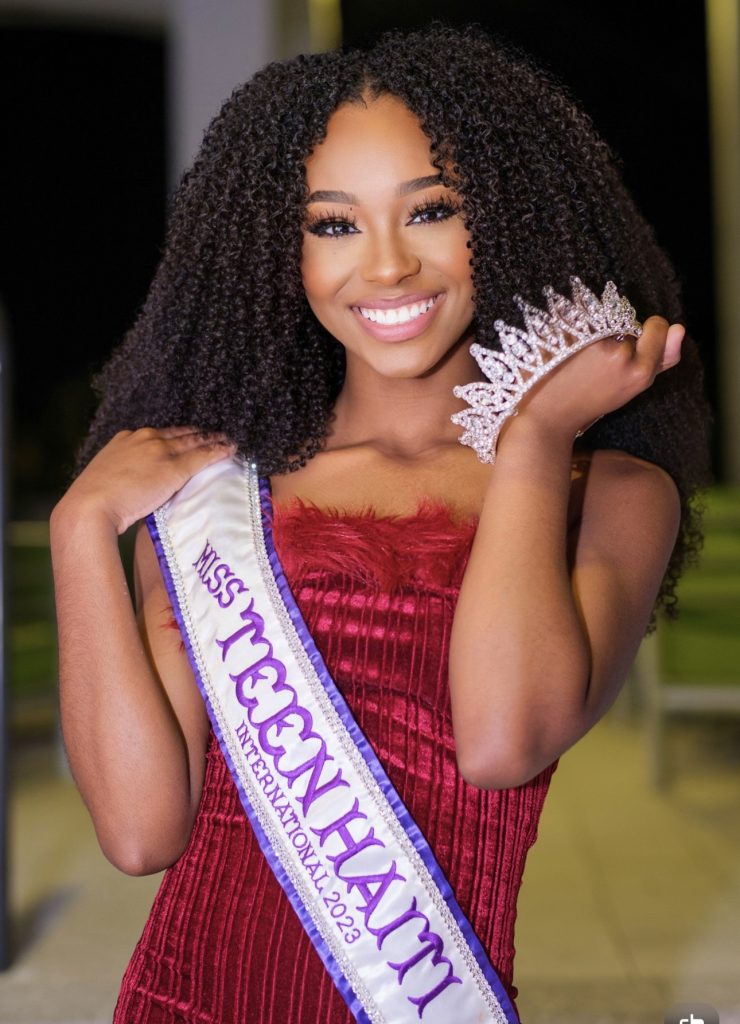 Work and Education
Maiya is an upcoming college freshman and is a biology major in pre-veterinary studies as well as a dance minor at Hollins University in Virginia. Her dream in life is to become a veterinarian, preferably specializing in exotic animals. Until then, she hasn't shied away from modeling gigs and even won Miss Teen Haiti International 2023.
These accomplishments merely tap into Maiya's true potential. In her own words, "I was accepted to over 20 colleges and universities and received merit scholarships from all of them. I graduated high school with 18 college credits from Florida International University, AP credits, and over 1,300 community service hours. I'm also a dancer and competed in my first solo and won third place overall."
As a multitalented individual, Maiya believes she has a bright road ahead of her, and she doesn't doubt her potential one bit.
Future Goals
Maiya hopes to expand on her education, finish her freshman year with honors, travel more, meet new people, and gain sponsorships that would open even more professional opportunities for her. She also hopes to build on her modeling career and find new opportunities, especially in high-profile platforms such as Miss Black USA, Miss America, and others.
Maiya admits that having a wide variety of interests requires an even more impressive variety of talents and abilities, but she knows she can cope thanks to her impeccable work ethic, determination, and intelligence, allowing her to overcome any obstacles in her path. It also doesn't hurt that she has quite outstanding problem-solving abilities, which are useful in any field of work.
Advice to Young Haitians
If Maiya were to give one word of advice, it would be "involvement." As she puts it, "Staying informed about current events, engaging in civil discourse, and participating in the democratic process through voting and activism can all be powerful ways to effect positive change in Haiti."
In other words, Haitians can change their own lives, provided they have the necessary knowledge, work power, commitment, and will to change. In the meantime, Maiya also helps Haitian communities as best she can. One way she does that is via her online platform, which she uses to spread awareness about mental health issues and educate Haitians on their educational and work-related opportunities in their areas and beyond.