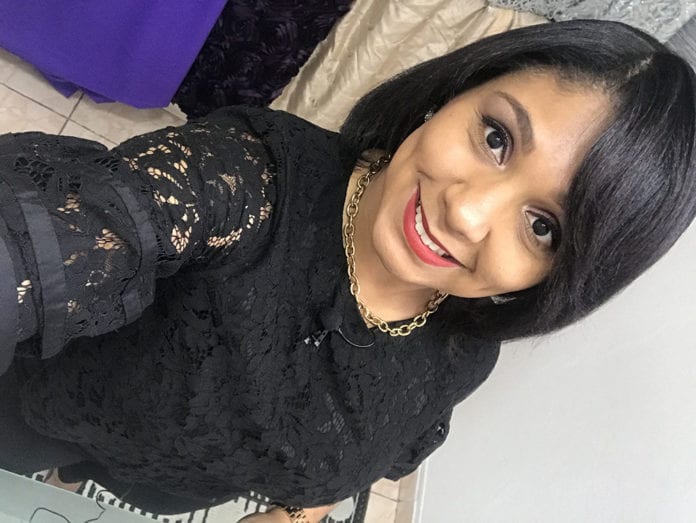 Miss Angie, what made you want to be a wedding planner?
To make an event flawless, it takes a network of suppliers, and that requires a delegate in the field who speaks the vendor's language and understands what is needed on both sides. Having many clients from abroad who do not necessarily speak French or Creole, it became crucial for us to become event planners and avoid discontent.
Customer satisfaction has always been a priority for us.
Your company, KONFETTIDECOR, also does decorations for various types of events. Which service you provide the most – wedding décor or planning?
Mostly weddings, but KonfettiDecor provides decorations for all type of events. We follow the circle of life – basically from baby shower to baptism, to First Communion to birthday parties, weddings, etc. We also cover public events such as concerts, festivals, carnaval and such and corporate events. Besides decoration, we also provide LED lighting packages and special effects such as confetti, smoke, and fireworks.
How long have you been in business?
We have been in the market since August 2005.
How many wedding clients do you take on in a year?
Approximately 30 to 35.
What do you love about planning or decorating a wedding in Haiti?
The guests from abroad especially are usually surprised to see how Haiti is capable of pulling off an event at such a high standard. Setting an ambiance that is so carefree that the guests, including the couple, just won't stop dancing and having fun. All of this makes it worth it, every time.
For outdoor weddings, what contingency plan would you have for bad weather?
For outdoor weddings, we either have an indoor space available as a backup plan in case it is needed. If not, we have tents set up.
Are couples required to book only the vendors you recommend, or do they have the freedom to hire someone you haven't worked with before?
It is best if the couple works with the vendors we suggest. Understand that we work with only the best, and we can only guarantee those who we know are experienced.
What kind of planning and/or decorating do you offer?
We handle everything. Your event becomes our event. We go deep into the details and cover every aspect. Everything matters to us – from the table numbers to the lighting, to the souvenirs to the cake-cutting set, to the accessories the bride will have in her hair. Everything counts.
How do you charge for your services?
We charge a flat rate. It doesn't matter what the client's global budget is, our wedding planner fee remains the same. We also offer a day-of-wedding planner to those who need someone reliable on site on the day of the wedding to make sure everything flows the way they want it to.
How much of a deposit is required to book your services? When is the final payment due?
We offer a free consultation to the couple and go over the details with them. We go over the process and contract. Once the client is ready to book, the only way to do so is by making a deposit of 50%. The balance can be paid in two installments. Final payment has to be issued before the wedding, preferably 10 to 15 days before.
After a couple gives you their budget, will you provide them with a breakdown of how the money is going to be allocated?
In order to set a budget, we collect price quotes from different vendors and choose the vendors together. Each bride is different, and may click better with one photographer over another, or prefer one bakery over the other. We update our Excel sheet with each vendor's price for what is needed and come up with a global budget for the wedding. Once that is established, the couple and planner discuss how the payments will be made, and the planner pays each vendor based on their requirements. Some vendors require 30%, others 60%. Therefore, we keep track of all payments, receipts and move forward until that balance is zero.
Do you handle rentals? Will you coordinate delivery, arrival and set-up times with the photographer, the florist, the musicians and the caterer/banquet manager?
Yes. Everything, including bar inventory, picking up guests at the airport, working on the playlist with the disc jockey, driving the bridal party to the ceremony to make sure we start on time, planning and directing the rehearsal with the bridal party before the wedding, and then some. We go the extra mile.
What do you do when you're not planning or decorating a couple's big day? What's an off day like for you?
What is that? On an off day, we rest. We spend time with the family, read, and catch up on shows.
In closing, provide 5 or more tips for couples that wish to have the best possible wedding experience in Haiti.
1. Hire a planner, and start preparing / planning at least 10 months in advance.
2. Establish a budget and start making payments, even if the amount seems small. It makes a difference down the road, as it accumulates.
3. Avoid stressful friends or family members, especially those who tend to overstep while being judgmental.
4. Avoid having a big bridal party. There is no need to have 10 bridesmaids and 10 groomsmen, two maids of honor, two best men, two flower girls, one ring bearer, one princess, and two junior bridesmaids. 5. Do not have all of the bridesmaids get ready in the same room as the bride. This can only lead to stress, drama and mess.