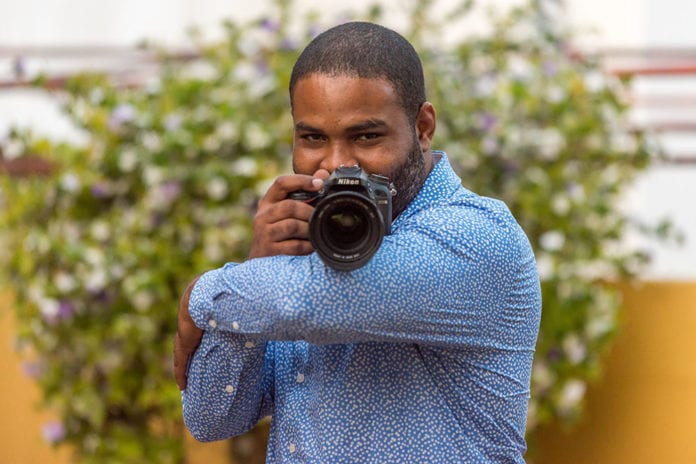 @verdyverna
Mr. Verna Verna, how did you get started in wedding photography?
I started shooting events for the Kinam Hotel for social media posts. After that, customers started inquiring about wedding photography.
What do you love most about photographing weddings?
I love to shoot in general, but for weddings I love to capture raw emotions, unforgettable moments and having to apply all my photography skillset to convey the story.
How many weddings have you done in Haiti? What do you love about shooting a wedding in Haiti?
I'm fairly new to weddings. I have about 20 weddings under my belt, most of which I shot this year. If you are familiar with my work, you can conclude that I do my best to showcase the best part of Haiti. I'm very interested in our culture.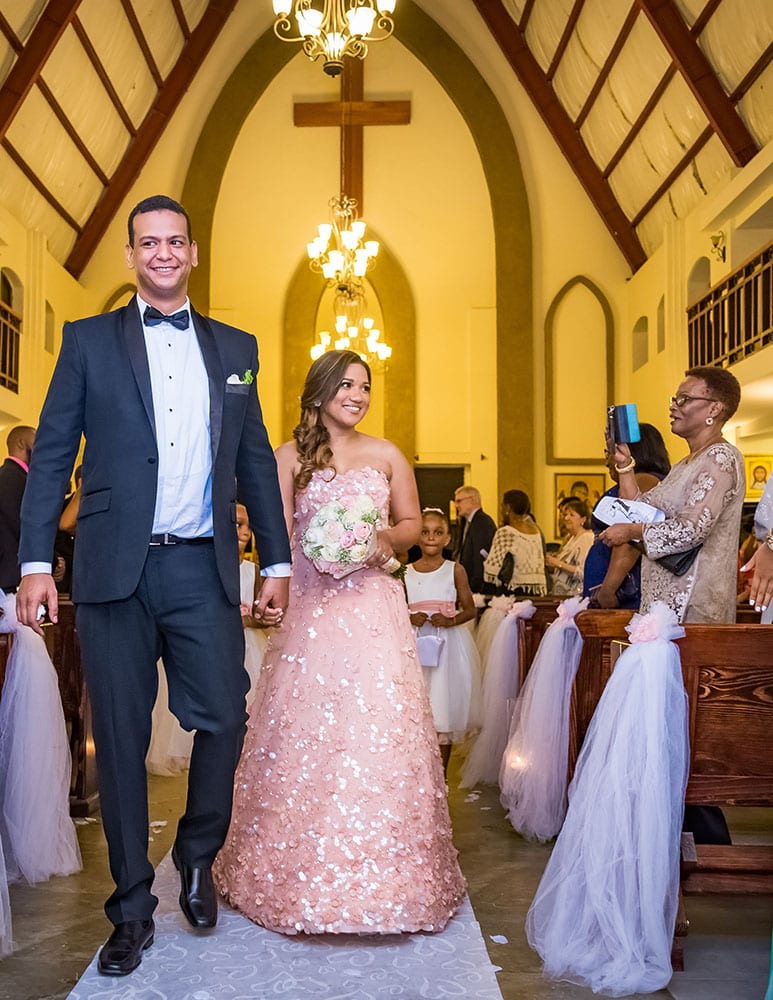 What do you look forward to when shooting a wedding in Haiti?
Mostly outdoor settings. I'm always looking forward to showing the Caribbean aspect – for example, beautiful blue skies, the beach and mountains in the background. Of course, I make sure I cover everything from formal portraits to the setup details and close-ups, whether it's inside or outdoors.
How far in advance must couples book with you?
I will accept a shoot up to a month before the date, based on my availability.
How would you describe your working style?
Bold, bright and colorful.
What do you think distinguishes your work from that of other photographers?
To constantly be creative requires a lot of work. I remain active throughout the entire event.
What type of equipment do you use?
I have a couple of Nikon bodies.
What information do you need from couples before the wedding day?
They must at least provide a shot list before the wedding day.
What packages do you offer?
All packages are customized based on the couple's needs.
What type of album designs do you offer?
I offer a customized website and photobooks, and all images are delivered on a USB stick or via a Dropbox link.
When will couples receive a written contract?
Up to a year before the wedding date.
How much of a deposit do you require, and when is it due? Do you offer a payment plan?
What is your refund/cancellation policy?
I require a minimum $600 deposit depending on the final proposal. It's nonrefundable, but transferable to different dates or different couples. I require the deposit at least a month before the wedding date.
In closing, please provide 5 or more tips to couples that wish to have the best possible wedding experience in Haiti:
Make sure you like the photographer's style.
Have a "must have" shot list.
Provide a timeline.
It's always beneficial to book the engagement shoot.
Share your vision!
Your contact details:
info@verdyverna.com
+509 4107-5959