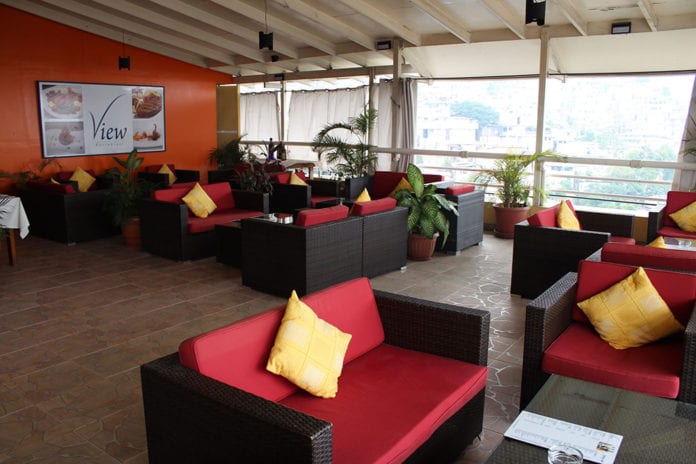 #5 out of 46 Restaurants in Pétionville, Haiti based on TripAdvisor Ratings
By Rachel Reynolds
There's a reason for the View's restaurant name, and you'll soon realize why the moment you glimpse the spectacular vistas from this cozy eatery in Petion-Ville in Port Au Prince. One look from the terrace at the stunning mountainside houses will start you snapping photos all evening. The food is divine, so it's little wonder this is a popular place to dine out. Here's why you should make a reservation at the View.
The Atmosphere
View Restaurant is in an upmarket area of Port Au Prince and popular with expatriates and locals alike. It has an open-concept layout, so everyone can enjoy that spectacular view. With attentive staff and security in the car park, View Restaurant is ideal for an evening out on the town.
The Culture
This is popular restaurant serves both local and international dishes. American and Caribbean dishes grace the menu and the food is excellent. You'll also find this a great spot for a sundowner – admire the view, then enjoy a good meal. People come here to celebrate special occasions, it's a favorite among business folks, and others who enjoy a snack before a night out at the nearby clubs and bars.
…it's a favorite among business folks…
The Reviews
View Restaurant continues to garner excellent reviews both for its scenery and cuisine. The staff are also highly rated, making it a definite go-to place in Petion Ville. For a special place that offers the very best of Port Au Prince, make your reservation at the View Restaurant.