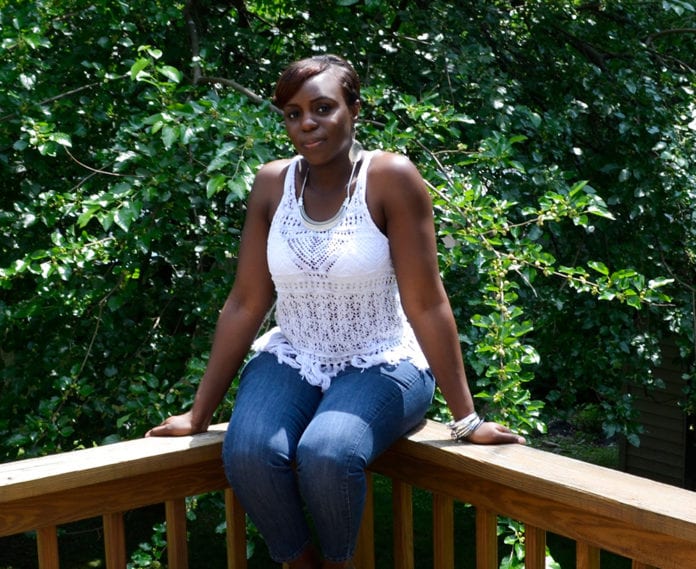 Miss Sandy Bastien, what made you start making wedding bouquets?
It was after my destination wedding. I decided I wanted to give brides more options to have exotic and tropical flowers for their destination wedding. Silk Real Touch flowers makes this possible. In 2014, after my second baby I left my full-time job as Legal Coordinator with the New York City Department of Correction to focus on growing my business while being a wife and now a mom of four.
How long have you been a florist?
I have been doing Silk Real Touch floral design for 5 years. I've created arrangements for over 400 hundred weddings.
"Since 2012, I've worked with brides on three continents, 8 countries – including United Kingdom, Australia, Switzerland, New Zealand, France, Italy, French West Indies, Canada, Netherland, South Africa, and 44 states in the US."
What do you love about helping brides based in Haiti?
I love the idea of helping brides based in Haiti for two reasons. First, I get to introduce quality silk flowers to brides, event planners, and local retailers based in Haiti. Secondly, it's an opportunity to display the beautiful and talented artistic expression within the Haitian community. I am tired of Haiti being described as the "poorest country in the Western Hemisphere." When hear this I question, "How can a country with people of resilience, tenacity, and determination be considered poor?" I refuse to accept that description of Haiti. I hope that my work within the destination wedding industry will help the world see the wealth and beauty in our people, land, and culture.
Your company, Plumeria Bouquets, has over 50 Five Star reviews on WeddingWire. How does it feel to be a WeddingWire Bride's Choice Award recipient for multiple years?
It feels great to receive those awards from WeddingWire. My goal is to provide quality service with the discipline of timely response. I try my best to always give more than what's expected of me. Those reviews are evidence that I'm doing that.
How do you help brides select flowers? What are your top flower recommendations?
Plumeria is our signature and top flower recommendation. Brides usually find their inspiration on our website or social media pages. When a bride isn't sure of what she wants, I help her by asking questions about her colors, style, and favorite flowers. Either way, it's my responsibility to understand a bride's vision and bring it to life.
Do you offer different package options or is everything customized based on what couples are looking for?
We offer three types of services.
Ready to Order Tropical Wedding Packages.
Customized Tropical Wedding Packages.
Tropical Single Flowers
When you're not designing flowers, how do you like to spend your free time? I love creating memorable moments with my family. I also enjoy writing, speaking, and inspiring others in the area of Self-Love. I am a published author. My most recent book is an autobiography called "Rejected yet Chosen." In it, I share my story about how my unwedded pregnancy and rejection by church folks redirected me to a love for God that is based on my personal relationship with God, and not a religious affiliation. I am passionate about becoming the person God created me to be and hope to inspire others to do the same.