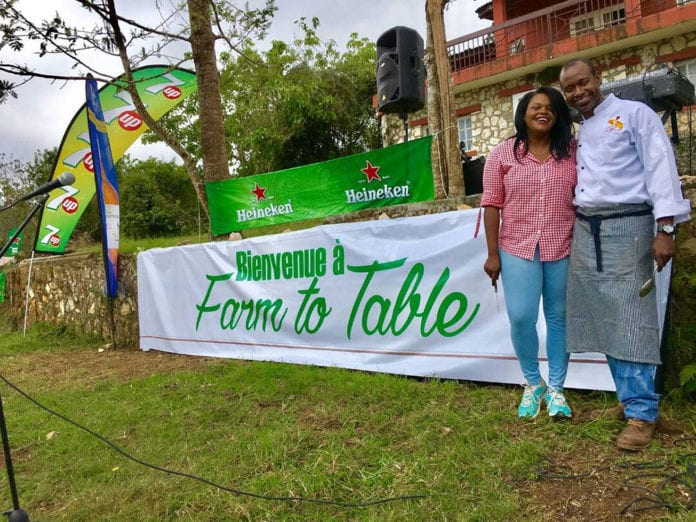 By Eseandre Mordi
I love food. Good food. Do you?
When one thinks of farm to table, you imagine an open space, with a large long wooden table and chairs around it. The scent and the beauty of nature. The evening breeze wafts the scent of burning wood that's roasting freshly slaughtered farm-bred beef, chicken and fish, all well seasoned with freshly picked herbs and spices.
The sweet scent of freshly harvested food cooked over an open fire and enjoyed with guests, food lovers and not-so-food lovers. It's an experience that never fails to tickle your taste buds.
The farm-to-table concept was started by food lovers and communities that prefer fresh, healthy and organic farm produce to packaged food. The farm-to-table movement is bringing farmers and consumers together, along with good food and wine to follow!
The farm-to-table event is an annual event that gathers food and wine, enthusiastic farmers and chefs, and nature lovers around a table to enjoy every morsel of freshness. Farm-to-Table Haiti is organized by a coalition of chefs known as the Kay Chef and it is centered on promoting and supporting locally grown produce and farmers, bridging the gap between consumers and producers, and to creating awareness through food.
This event will be a family and food event, where families and guests can meet local farmers, ranchers and food producers and enjoy all the best cuisine Haiti has to offer.
The events starts with a tour round the farm, a bit of schooling on modern farming techniques and agricultural tourism, a cooking competition and classes with lots of kids' games and horseback riding.
The event is mean to celebrate the ambience of Haiti amidst good food, drink and wine while supporting local farmers.
So, if you're a food and adventure lover, pack your bags and head to the 2018 Farm to Table Haiti!
For specific locations and dates visit facebook.com/Farm-to-Table-Haiti