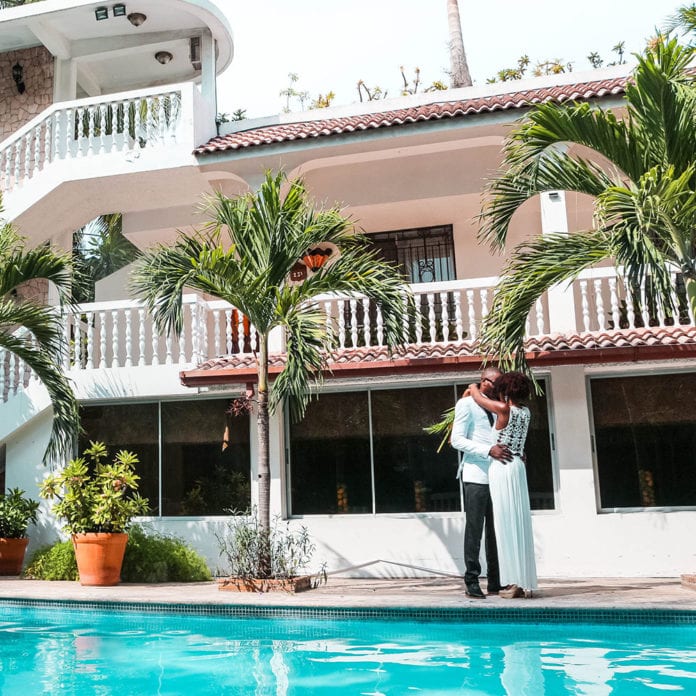 By: Isabelle Vasquez
Looking for a gorgeous setting for your dream wedding right in the middle of Port-au-Prince? Look no further than Le Plaza Hotel! This gorgeous hidden gem offers everything you'll need to fully enjoy your wedding day and your honeymoon.
The lush gardens have been maintained and entertained since 1951 in order to offer you a cornucopia of fruit trees and ornamental trees flanked with tall palm trees which make up the green gardens surrounded by the sounds of flowing water from the fountains, you will be fully immersed in a tropical garden paradise. A pool with its inviting blue waters sits right at the center of the property so you can enjoy a nice refreshing dip once the big day is over and the I dos have been exchanged!
Le Plaza Hotel offers a fully catered experience, which will allow you to relax and enjoy your nuptials while you leave all the details to their expert staff. Their fully equipped reception hall is newly renovated in the contemporary state of the art architecture.
The lush gardens have been maintained and entertained since 1951….
When you book your Haiti wedding reception at Le Plaza Hotel, a honeymoon suite is put at your disposal as your daily headquarters to get ready for your ceremony and to spend your first night as husband and wife. The honeymoon suites offer all the amenities a young couple could ask for; a sitting area, a kitchenette, a modern bathroom, and of course a sprawling bed fit for a honeymoon.
You'll find yourself a stone's throw away from the historical MUPANAH museum for some sightseeing and at walking distance from dozens of different artisans where you can purchase authentic Haitian souvenirs.
Le Plaza Hotel is a hidden oasis in Port-au-Prince's Champs de Mars offering discerning couples a unique experience right in Haiti's historical center where you will begin to create new memories with the love of your life that will last you a lifetime!
Contact details:
PlazaHaiti.com
+509 2814 6000 conferences@plazahaiti.com