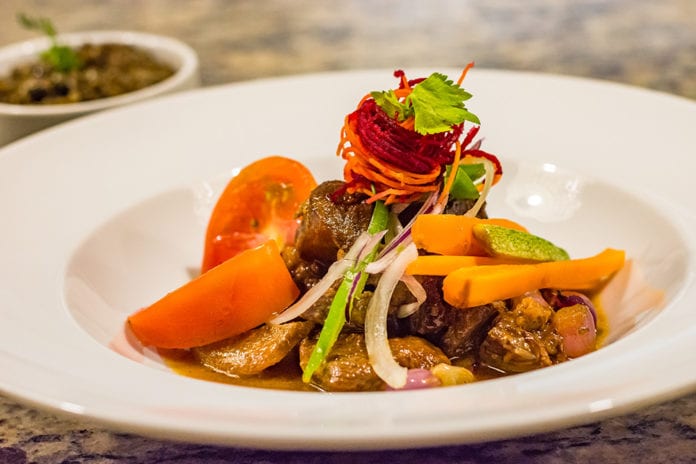 Q: Chef Mouton, where did you grow up?
A: In Paris. France.
Q: When did you know you wanted to be a chef?
A: When I was 12 years old, my grandmother had a small hotel in Aubigny sur Nere, Sologne France where I spent a lot of time.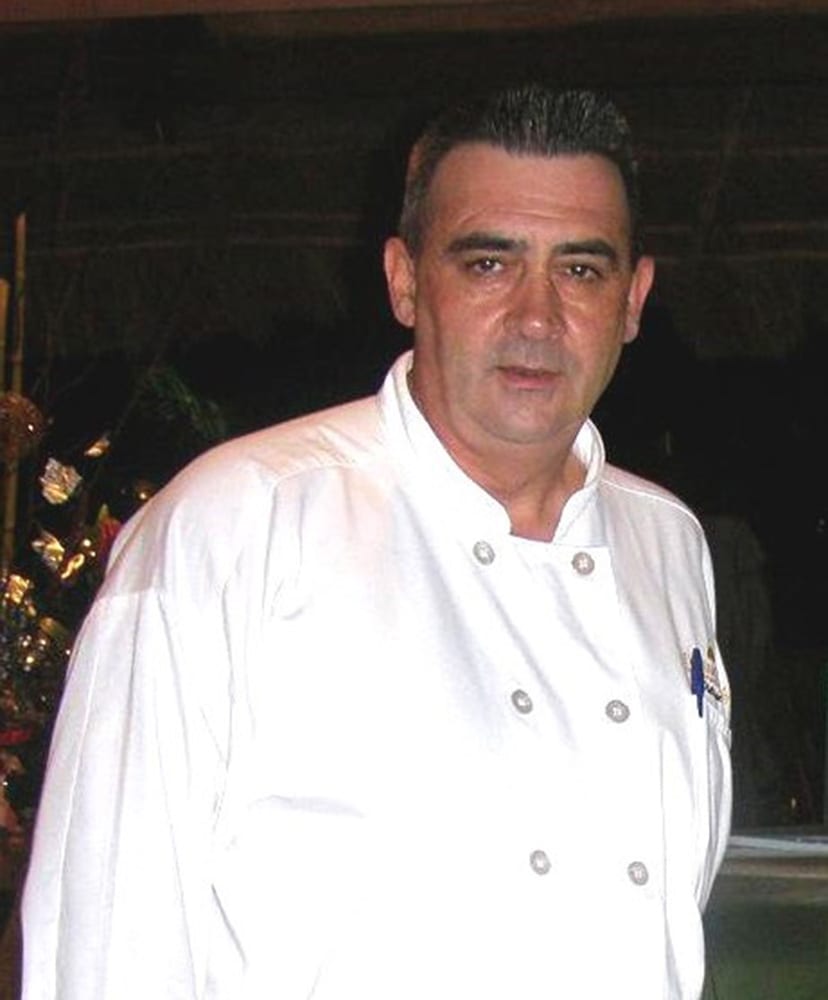 Q: What is your favorite food memory?
A: My best food memory was at the French Room, the Adolphus Hotel in Dallas, Texas, where I did a dinner for the great chef, Paul Bocuse, in 1986.
Q: Where you were trained, and how difficult was your training?
A: In the South of France, in the city of Montpellier in a Relais Chateau at the Demeure des Brousses. At this time, everything was more difficult because we did not have all the modern equipment they have now.
Q: How do you get your inspiration?
A: From my experiences and my travels, where I learn about different cultures and products that inspired me to create new dishes.
Q: Favorite kitchen equipment or gadget?
A: For me 100% it´s my team. Without them, I am nothing.
Q: Best piece of advice you would give a home enthusiast?
A: To love, and to have fun when you are in the kitchen.
Q: Best cooking tip for a novice just getting into the business?
A: The most important is to have passion for this profession. If you don't have it, do something else.
Q: Funniest kitchen incident?
A: That happened in Mexico at the Princess Fairmont Acapulco hotel, when we had a banquet for 700 people. We ended up serving 1900 people. We had to react and improvise very quickly, but everybody was very happy.
Q: Who in the food world do you most admire?
A: My great consultant chef I had at the French Room in Dallas, Chef Jean Banchet (rest in peace). He was the owner of the Français in Chicago. I learned so much from him.
Q: What do you think is the most challenging ingredient to work with?
A: For me, the most challenging is fish. It's very delicate to work with.
Q: Do you have a favorite wine?
A: Hoy … there are many countries that produce wine. I don't have a favorite. I always appreciate a good wine, wherever it comes from.
Q: Where do you see yourself in five years? Ten?
A: In the kitchen!
Q: What do you do for fun?
A: I love to travel. I also enjoy cooking and photography.
Q: What do you most love about your career as a Chef?
A: The challenge, and, for me, the chance to work in different countries where I discover many products and cultures that help me create new and different recipes.
Q: What's your 'Last Supper' meal?
A: A steamed lemongrass Red Snapper with passion fruit and orange sauce, served with baby Zucchini, Djon Djon rice and a black mushroom found in the north of Haiti.
More about Royal Decameron Haiti, here