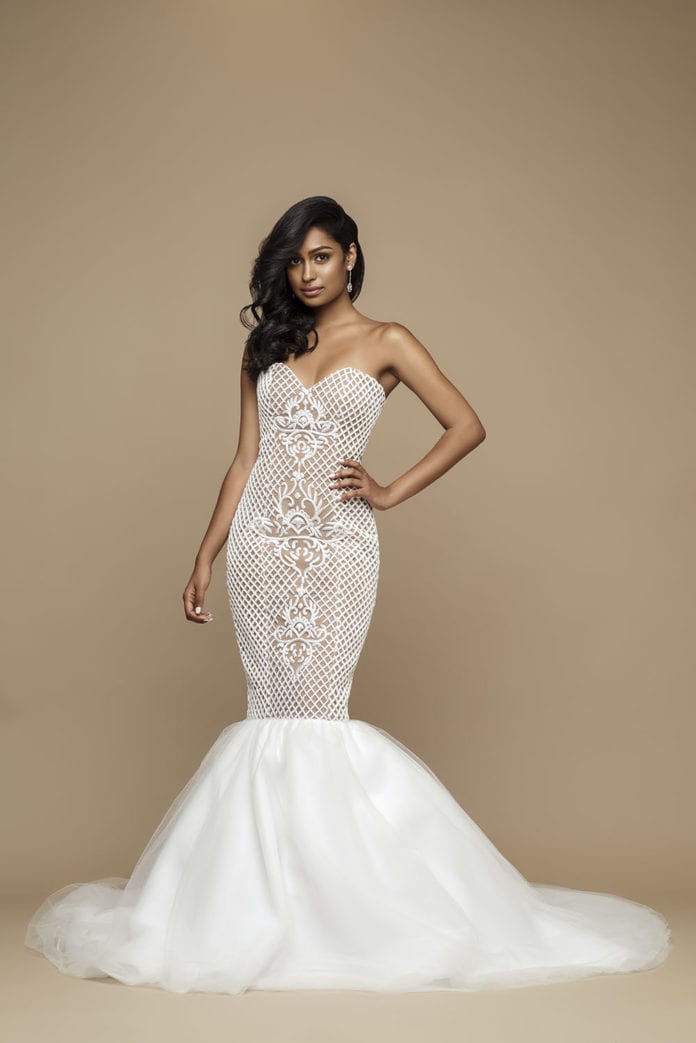 Mr. Jean-Ralph Thurin, you graduated from the prestigious Parsons School of Design, currently the #1 ranked school in the US for art and design. What was your experience in that demanding environment?
I believe you get out what you put in! It was competitive and very exciting, so I had the drive to always do my best – and it paid off.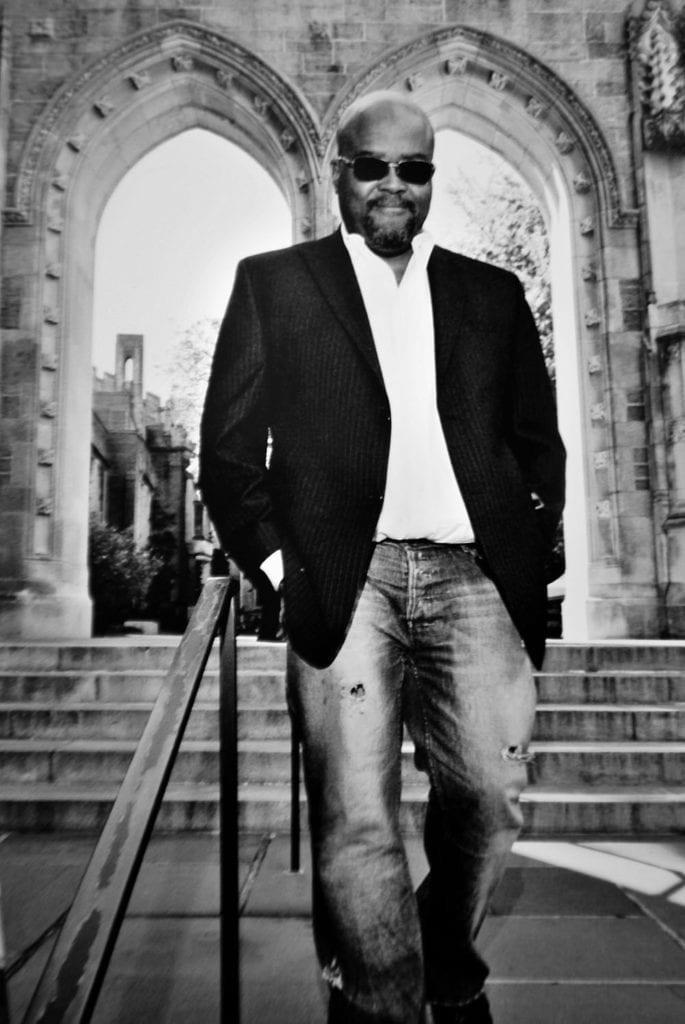 Don't sacrifice the vision of your dream dress.
After graduating, why do you choose the bridal industry? What inspired you to design wedding dresses?
As far back as I can remember, I always wanted to design beautiful dresses. Growing up, I learned to sew by watching my grandmother and then received formal training at Parsons School of Design. In school, I became enthralled by the fashion history of the top haute couture Houses of Dior, Givenchy and Chanel, so my love for couture evolved into making custom wedding gowns detailed to tell each bride's unique story.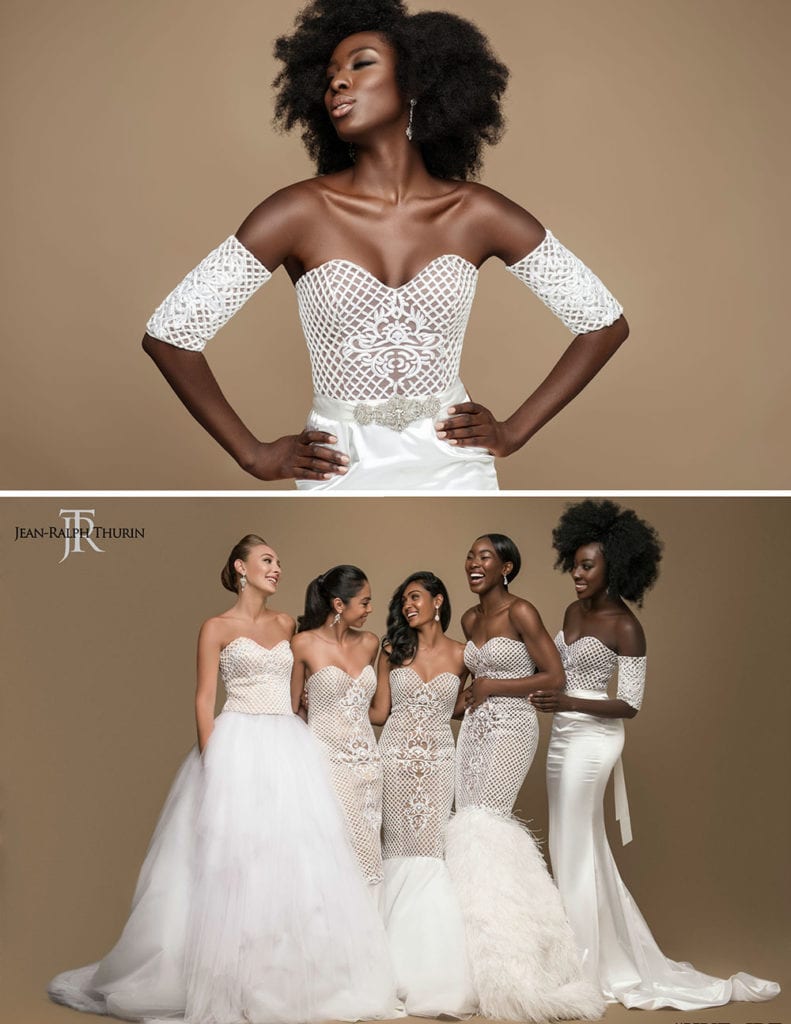 Would you travel, let's say to Haiti, to help a bride?
I definitely would! I actually just came back from my wife's brother's wedding in Haiti. I made his wife's gown, as well as the bridal party dresses. It was great being back home on the beautiful island!
What was the inspiration behind your latest collection, HUExJRT?
Our beautiful past #JRTBride Shaq Robotham truly influenced the HUExJRT collection. She came in knowing exactly what she wanted – a beautiful mermaid gown with cross-hatch lace and a nude underlay to give her that perfect see-through effect. Working with her on her custom dress was one of the best experiences I have ever had as a designer. I loved seeing her vision come to life, one fitting after the next. We truly came together to create something magical for her big day. After Shaq's wedding, many women began inquiring about her style of dress… hence the HUExJRT collection.
What fabrics and embellishments feature in the HUExJRT collection?
The HUExJRT Collection is all primarily made of raised threaded embroidery and stretch silk nude undertones to match a wider variety of brides.
Can you provide a retail price guide for your bridal wear?
Our custom bridal gowns start at $3,500 USD.
In terms of the Jean-Ralph Thurin Haute Couture line, what are your plans for the future?
I really just want to continue pushing myself as a designer to make new and innovative collections that will reach a larger demographics of brides. I will let you in on a little teaser of what is to come… I foresee a possible runway show in the near future!
When you're not designing, how do you like to spend your free time? I am the biggest movie binge-watcher! I cannot get enough of James Bond or Marvel superhero films. I also am definitely a foodie. If there are any good restaurants around, sign me up!