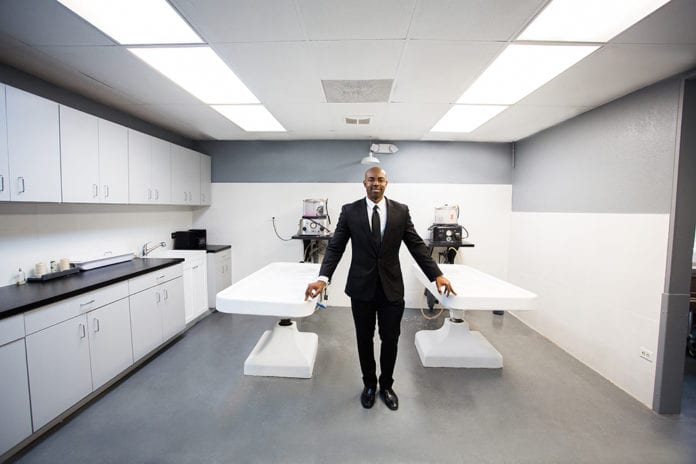 By Sarah Brutus @sarahprworldwide
Where are you from?
I was born and raised in Miami. I also spent some time living in Haiti, because my parents traveled a lot.
Where did you attend school?
My brother and I attended a boarding school in France for a year and a half. After that, we returned to the States, where my brother and I received scholarships at Florida Bible Christian School for sports. I then went to Pace Senior High, but I ended up leaving there in my senior year to attend Miramar High, which is where I graduated from. I graduated in 1997.
How many siblings do you have?
We are a total of 5 siblings. I am the oldest.
What did you do after high school?
After high school I started attending St. Thomas University, where I started to major in business. I left the program to enter into the field I am in today.
How did you get started with your business?
Well, my father is from Leogane, Haiti. His family didn't really have much. He ended up going to school in Port Au Prince while living with another family. Through those experiences, he ended up in the United States. He started working for a cruise liner and was able to get connected with the U.S. Embassy, and through that connection he began helping people to get visas to travel to the United States. He did very well for himself. He later got into cargo ships, and when his father passed away he was approached about getting into the funeral industry. That's how the first funeral home was started in Leogane. As soon as he opened that funeral home, it did really well. When I realized what was going on oversees in Haiti with the business, I decided I wanted to expand into the United States. So I went on to major in Mortuary Science at Lynn University.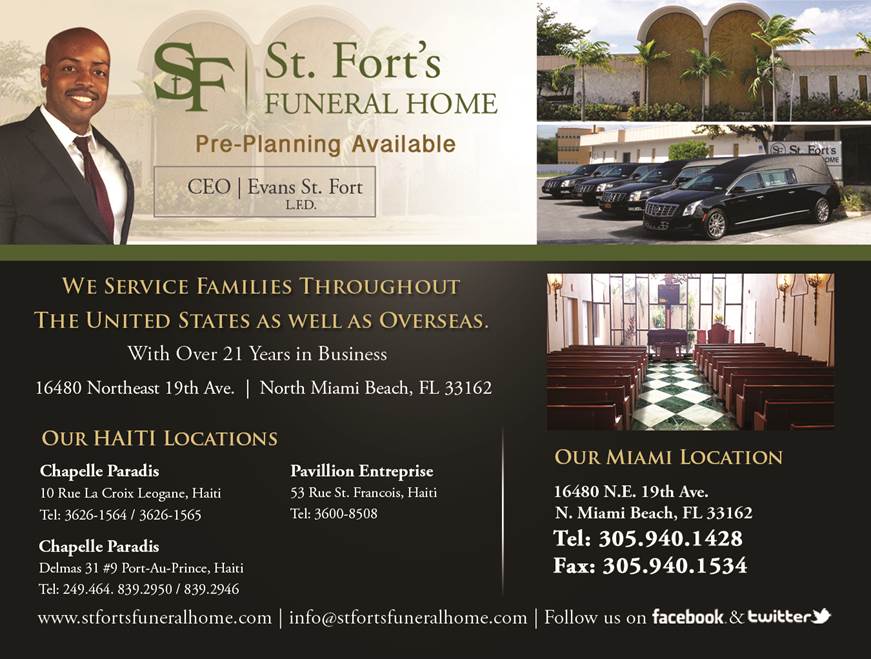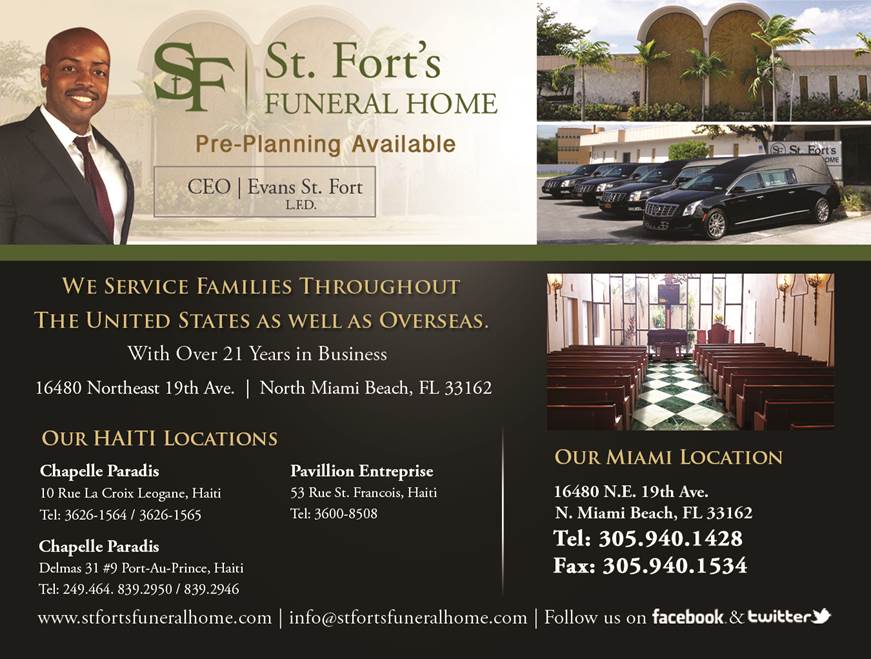 The whole intention was to grow what my father started in Haiti.
Did you always know that you were going to enter into that field?
To be honest with you, in high school I was one of those athletes, your all-around jock. I played soccer, I ran track, I played basketball, and I played football. So my goal in high school was to eventually play a professional sport, and if that didn't work out, to get into entertainment. So no, I didn't.
What was your experience after graduating?
After college I had an amazing internship at a firm called Fred Hunters. I did really well there and learned a lot. I then got into a really serious car accident with a charter bus. My car caught on fire. Everything in the car was completely burned, except for my Bible that I always drove with. After that I decided to take what I was doing more seriously. So at the age of 25 I started looking around, and found the funeral location in North Miami Beach where I am currently located. I negotiated the deal all alone, with no help or guidance. My father was doing well oversees and never had any intention of coming and opening a firm in the States. It was completely my idea. I had been around the business for quite some years at that point, having been involved with my father's firms in Haiti. My father backed me and supported me to do it, and I did it.
How was it starting and going into business for yourself?
I opened my firm in 2003. It was tough. I worked 7 days a week to supplement my income. There were times when even my parents suggested I sell, but I believed I could do it. I was persistent and consistent until it worked, and I believed in myself. After my fifth year in business, we got out of the red, and that's when things started changing. We are currently the only funeral home in Miami that is a member of a group called Selected Independent Funeral Services, and you have to be chosen to get into it. So that says something.
What advice would you give someone wanting to go into business for themselves?
I would say it takes a lot of discipline.
How many funeral homes in total do you and your father have?
We have three in Haiti. We have the North Miami Beach firm, and I have also acquired another firm and hopefully that will be open within the next year.
What do you like to do for fun when you aren't working?
I'm a foodie, so I like to go out to dinners. I also like to travel. Spending time at home is also very important to me.
Evans St. Fort, President & CEO
16480 NE 19th Ave, North Miami Beach, FL 33162
www.stfortsfuneralhome.com