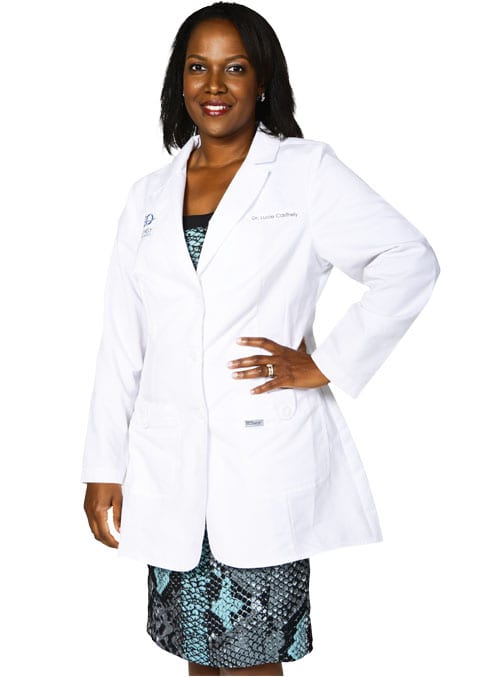 From Casthely Orthodontics / Dr. Lucie Casthely, DMD, MPH, MS
Invisalign invisibly straightens your teeth with a series of custom-molded aligners.
The Invisalign System employs a series of clear aligners that fit over the teeth and gradually straighten them. No braces or wires are used, and they are effective for mild to moderate orthodontic problems in patients whose growth is complete and teeth are fully erupted. Dr. Lucie Casthely is an Invisalign Certified Orthodontist and can determine if you are a candidate for this type of treatment.
For years, orthodontists have used removable appliances for very limited treatment. Today, with the application of computer technology, the Invisalign System treats a broader range of cases with greater precision.
Dr. Lucie Casthely is an Invisalign Certified Orthodontist and can determine if you are a candidate for this type of treatment.
Invisalign uses advanced 3-D computer imaging technology to transform your impressions into a custom-made series of clear, strong aligners. There may be as many as 48 in the series or as few as 12, depending on your individual treatment plan. You wear each set of aligners day and night for about two weeks, removing them so that you can eat, brush, and floss normally. Your visits to your orthodontist are no more frequent than with conventional braces. Invisalign treatment costs slightly more (15 to 20%) than conventional braces.
Invisalign treats the vast majority of common problems for adults and teens.
Whether your smile needs minor improvements or something more extreme, Invisalign can help. Invisalign is successful at treating crowding or excess spacing of teeth. It can also be used to treat more complex cases such as overbites, underbites, and even crossbites. In fact, an experienced Invisalign-certified doctor can use Invisalign for all or part of almost any treatment plan.
Made to fit your lifestyle, not change it.
Because Invisalign uses comfortable plastic aligners to move teeth, you can continue to enjoy your active lifestyle even during treatment. There are no metal or wires to irritate your lips or cheeks. You can still play sports or enjoy a game of catch in the backyard without worrying about injuring your mouth. And since Invisalign is removable, you can always take it out for that special event or when you get that midnight caramel apple craving.
Look your best during and after treatment.
Is maintaining your professional appearance important to you? Are you ever asked to speak during a meeting in public? Because Invisalign is nearly invisible, most people won't know you are straightening your teeth unless you tell them. After completing your treatment, you'll also enjoy the added assurance of being able to express yourself with confidence—without being embarrassed or insecure about your teeth.
Clear brace solutions use a series of clear removable appliances to straighten your teeth without metal wires or brackets.
The appliances are made through a combination of Dr. Lucie Casthely's expertise and 3-D computer imaging technology.
You wear each set of appliances for almost 2 weeks, removing them only to eat, drink, brush, and floss.
As you replace each appliance with the next in the prescribed series, your teeth will incrementally move, week by week – until they have straightened to the final position Dr. Lucie Casthely has prescribed.
You'll visit Dr. Lucie Casthely about once every 6 weeks to ensure that your treatment is progressing as planned.
Total treatment time may average 9 – 15 months, and the average number of appliances worn during treatment is between 18 and 30, but both will vary from case to case.
About Dr. F. Lucie Casthely:
Dr. F. Lucie Casthely, DMD, MPH, MS, affectionately referred to as "Dr. Lucie" by her patients, obtained her Doctorate in Dental Medicine (DMD) from the Harvard School of Dental Medicine in 1995, as well as a Master's in Public Health (MPH) from the Harvard School of Public Health.


Contact Information:
Casthely Orthodontics
1400 NE Miami Gardens Dr., Suite 101, Miami, FL 33179
Phone: 305-940-4911 – Website: www.casthelyortho.com