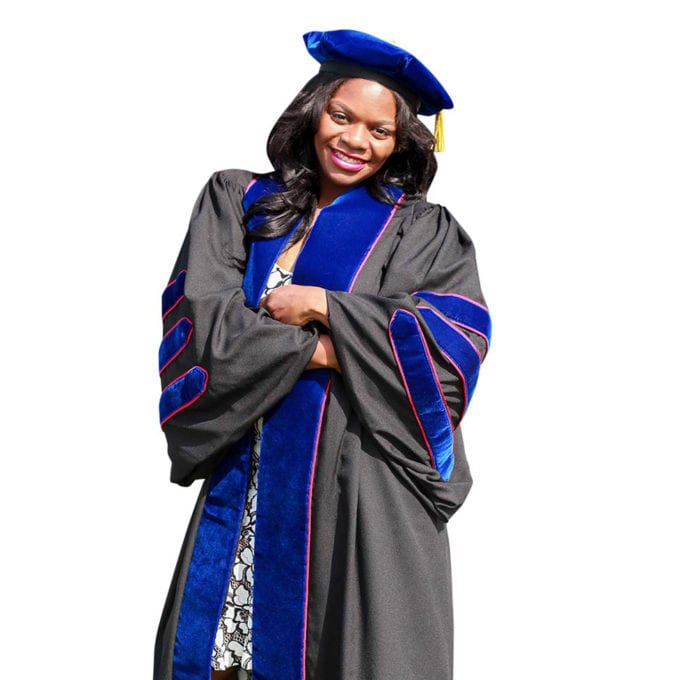 OBGYN Specialist
Dr. Vanessa Petit-Vaval is a Family Nurse Practitioner specializing in Obstetrics & Gynecology. She completed her Doctorate in Nurse Practice at Florida Atlantic University (FAU) where she also earned her Master's degree in Family Nurse Practitioner at FAU. She received her bachelor's of Science in Nursing at Nova Southeastern University in Davie, FL. She has previously worked for Aventura Hospital as a telemetry Registered Nurse and at the Memorial HealthCare System as a Postpartum Registered Nurse.
She joined Total Women Wellness Center last year as lead Nurse Practitioner. As the most recent addition, Dr. Vaval strongly about patient education, and realizes that women who are educated about gynecological and obstetric issues can partner with a physician to improve their health. She creates a caring environment and establishes a connection with the patients and their family to provide individualized care that minimizes unnecessary interventions while offering the same tests, medications and procedures as her physician counterparts.
"Caring for patients has always been my passion". In 2009, Dr. Vaval lost her Aunt to Cervical Cancer. That loss fueled her continued passion for the improvement of women's health. She treats every patient like her family. She educates patients and families on health care needs, conditions and present to them options for themselves and the newborn infant.
Her patients report they have a high level of trust in her decisions and that she explains medical conditions well. She also spends an appropriate amount of time with the patient and listens and answers questions. Dr. Vaval realizes that modern medicine is only part of the answer when it comes to health, and counsels her patients in topics like nutrition as related to issues like fertility, preconception management and pregnancy.
Visit Dr. Vanessa Petit-Vaval or call for an appointment at (305)705-4575
CONTACT INFORMATION:
Vanessa Petit-Vaval, DNP,ARNP,FNP-BC | Total Women Wellness Center
16400 NW 2nd Ave #101, Miami, FL 33169 | Web: www.totalwomenwellness.com
Phone: 305-705-4575 | E-mail: info@totalwomenwellness.com