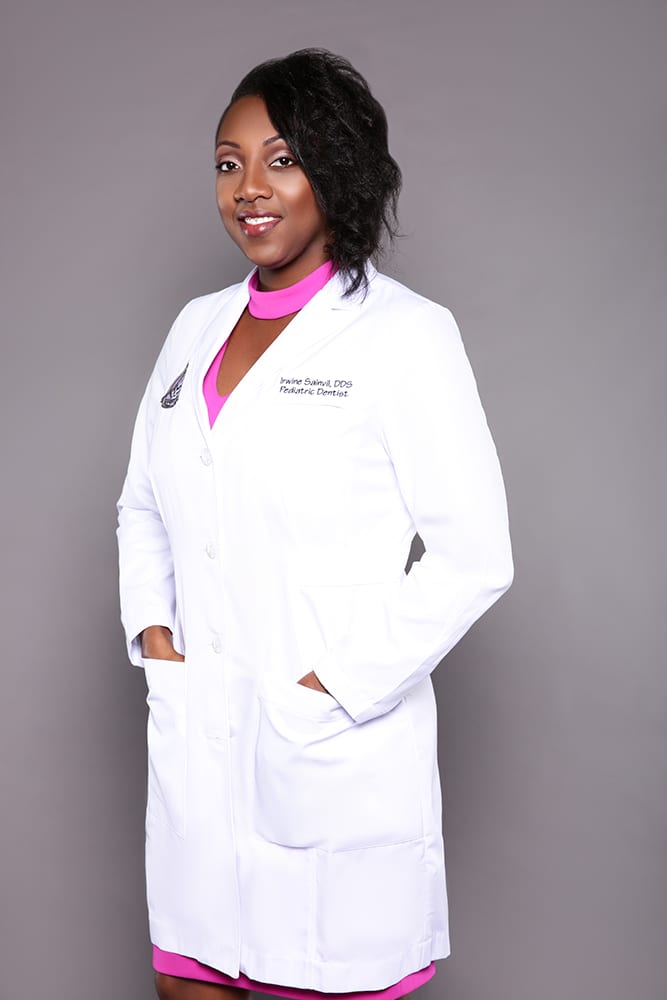 Board Certified Pediatric Dentist
@spexphoto
According to the American Academy of Pediatric Dentistry, Early Childhood Caries – formerly known as Baby Bottle Tooth Decay – is the most common chronic childhood disease affecting school aged children. It's a silent epidemic that many parents are unaware of.
Increased risk of dental caries has been linked to frequent nighttime bottle feeding of milk and/or juice, poor nutrition and oral hygiene, medical conditions, medications, and genetics.
The lack of awareness has caused an oral health disparity and pediatric dental specialists, such as Dr. Irwine Sainvil, spend extra years of training to appropriately address, prevent, and treat the dental needs of infants, children, and adolescents.
At a young age, Dr. Irwine Sainvil was exposed to the field of dentistry by her father, Dr. Theophile Sainvil, a graduate of Haiti's dental school. She always aspired to become a pediatric dentist. Her studies began at University of South Florida, where she obtained her Bachelor's in Science, with a major in Biomedical Sciences and a minor in Public Health. At the same institution, she also obtained a Master's in Science with a Molecular Medicine concentration. Upon her graduation, Dr. Sainvil worked at the University of Miami as a Research Associate studying DNA vectors for HIV/AIDS vaccines. She then matriculated to historic Meharry Medical College, where she obtained her Doctor of Dental Surgery (D.D.S) degree and completed her pediatric dental residency training at Boston University.
Dr. Sainvil is a Board-Certified Pediatric Dentist, a member of the American Academy of Pediatric Dentistry, American Dental Association, Florida Dental Association, Central Florida District Dental Association, and American Board of Pediatric Dentistry.
Dr. Sainvil has practiced in Boston, Orlando, and now Miami, where she was born and raised. She couldn't be more proud to return to Miami, FL to provide dental care to her community. She holds hospital privileges at Joe DiMaggio's Children's and Nicklaus Children's hospitals.
Thanks to her vibrant personality and professionalism, parents and patients love Dr. Sainvil. Her vision is to not only be an oral health educator and clinician, but to be a positive example for the next generation.
SERVICES:
• Dental Exams
• Radiographs (X-Rays)
• Dental Cleanings
• Fluoride Treatments
• Sealants
• Pediatric Crowns
• Tooth-Colored Fillings
• Extractions
• Space Maintainers
• Thumb/Finger Sucking Habit Appliances
• Mouthguards/Nightguards
• Baby Root Canal Therapy
• Dental Trauma
• Sedation
• Nitrous Oxide
• Hospital Dentistry
Contact Information:
Pediatric Dental Center of Biscayne
Location: 557 Biscayne Blvd, Miami, FL 33138
Phone: 305-456-2680 Email: Sainvil@pediatricdentalcenters.com