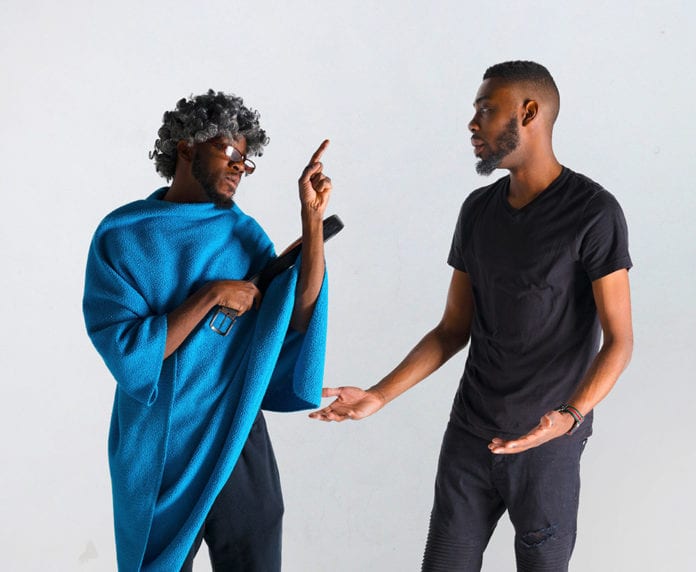 – HOW A YOUNG HAITIAN-AMERICAN COMEDIAN IS BREAKING BARRIERS FOR THE CULTURE
If Tyler Perry and George Lopez had a Haitian baby, his name would be Success Jr. You may also know him as "Manman Junior," the representation of the typical Haitian mother. Manaman Junior is a smaller, less deadly, yet still lethal, version of Tyler Perry's most popular character, Madea. When he's just being himself, Success Jr., whose real name is Success St. Fleur, Jr., is entertaining audiences with stories of what its like growing up as a Haitian-American kid in the United States, similar to the way George Lopez's comedy revolves around the Mexican experience. Either way, Success Jr. is sure to make you laugh yourself into tears.
The young entertainer got his start at a young age and has produced his own shows and written his own comedy from the very start. Fast-forward to now, Success Jr. is amongst a class of young Haitian-Americans who are breaking barriers and traditions by following their dreams and not those of their parents. Speaking of parents, Success Jr.'s real-life mother—a much more stylish woman than Manman Junior, but still just as funny—used to feel a sense of shame whenever someone would ask her, "koman Success ye?" As most Haitian-American children can attest, Success Jr.'s real Manman told him he would be a doctor, lawyer, or an engineer. In the early days of his career, ask her about Success and she would immediately change the conversation to talk about Success's sister who is on her way to becoming a doctor. "My mom is finally proud of me," says Success Jr., "when I first started my career, she didn't support my desire to pursue a career in comedy. But now, you should see how she lights up when people tell her they saw one of my videos."
Through his comedy, Success Jr. has given non-Haitians an inside look at what it is like to grow up as a Haitian-American…
Despite being a child of Haitian descent, it wasn't until recently that Success Jr. visited Haiti. "What's crazy is that growing up, I always thought that Haiti was a place to be feared; now, I can't get enough of it and am always looking forward to my next trip," says the Haitian comedian who is scheduled to be part of a major comedy festival at the end of the month. Through his comedy, Success Jr. has given non-Haitians an inside look at what it is like to grow up as a Haitian-American while giving Haitian-Americans the sense that they are not alone in their struggle of being raised by Haitian parents.
While Success Jr. is currently working on a series of projects in comedy, he remains committed to using his platform to elevate the Haitian voice and also showing young Haitian-Americans that it is very much possible to follow your dreams, be successful, and make your parents proud all at the same time.