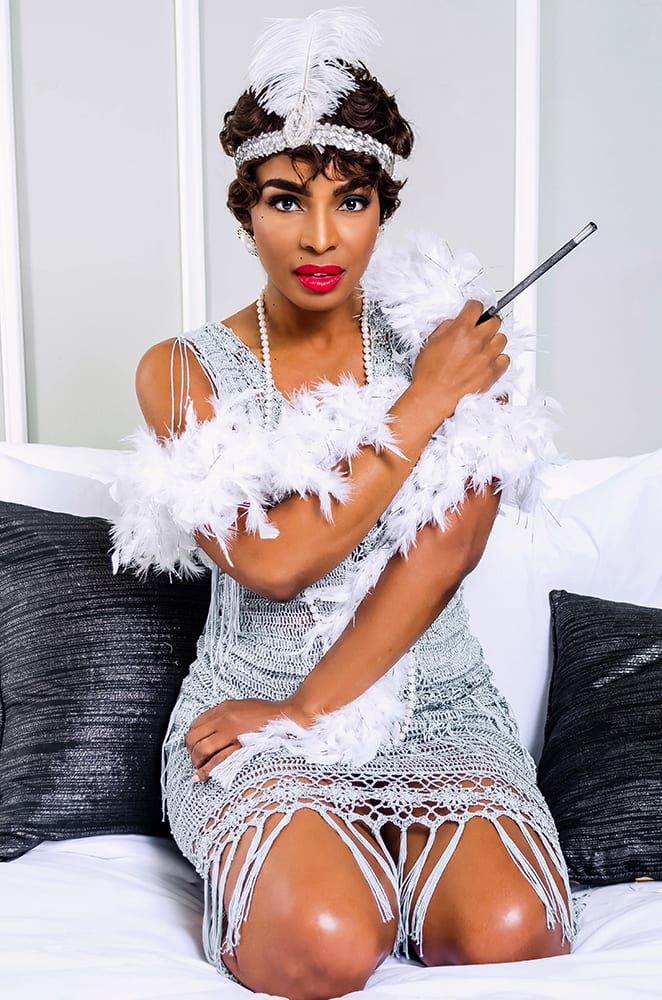 By Briyana Joseph + Photos by GW Photography
Thanks to her charismatic and unforgettable personality, Sandra Justice's presence is mesmerizing. Sandra Justice is an award-winning Haitian actress, producer, event host and former Miss Haiti South Florida.
Since she's been influenced by Angela Bassett, Halle Berry, and Angelina Jolie, you can bet Justice brings dynamism, versatility and confidence to her every role. It's almost impossible not to feel her passion through her art. If you browse through her work, you're sure to appreciate how she is able to skillfully pull from her life experiences to relate to a variety of characters. A big part of the magic is her ability to improvise spontaneously to bring a dose of reality to her roles.
Sandra's acting career began on the set of the 2005 film "Miami Vice", starring Jamie Foxx and Colin Farrell.
From stage plays to films to television series and commercials, her love affair with the camera has been explosive. After acting in the stage play "Black in Time" in high school with a starring role as the illustrious Billie Holiday, Justice was officially bitten by the acting bug. Sandra began her acting career on the set of the 2005 film "Miami Vice", which starred Jamie Foxx and Colin Farrell. Later, she challenged herself with a role in "Step Up Revolution". Justice has also had numerous feature roles in television series such as "The Glades" and in commercials for venues like Mardi Gras Casino and the Westin Diplomat. You can even spot her in Brandy's music video for the song "Deliver Me".
How are you able to do it all? Actress, producer, host, interviewer. TV shows, commercials, web series and more. Effortlessly, you're able to play these different roles on numerous platforms. What encouraged you to tackle multiple arenas, and how do you stay motivated?
"I am able to do what I do through God's grace, which gives me the talent and strength. Growing up, I always knew that I wanted to be in entertainment. I wanted to use the fame to bring hope and inspiration to young women, as proof that all things are possible. In life, sometimes we get down and unsure of our purpose, or feel that things are not working how we'd like. It's hard to ignore the tugging in our spirits that says, "There's got to be more, we were put on this earth to be greater." I stay motivated by being around like-minded people and I surround myself with individuals who are where I'm trying to go, so it reminds me it's possible. Every day, I take actions toward my goal, because a goal without a plan is just a wish."
Justice's talents naturally transfer to hosting events, where she keeps her audience engaged.
She has hosted events such as Fashion for a Cause by Bravo's Lisa Nicole Cloud, and The Red Dress Soiree with CBS 10 News Anchor Eric Yutz. Sandra also hosted the 2016 Haitian Heritage Celebration held by the City of Miramar and Mayor Wayne M. Messam.
Her current projects include producing "The Sandra Justice Show", where people tune in to hear her "keeping it real," discussing real issues and possible ways to solve them; the Lunerversal Film Productions film, "Loving Til' It Hurts," a story about domestic violence; a feature role in "The Unknowns: Talent is Colorblind," based on a true story produced by Top Cat Productions; and a feature role in "When Good Men Are Tempted," a spicy stage play produced by Godz Sun Productions.