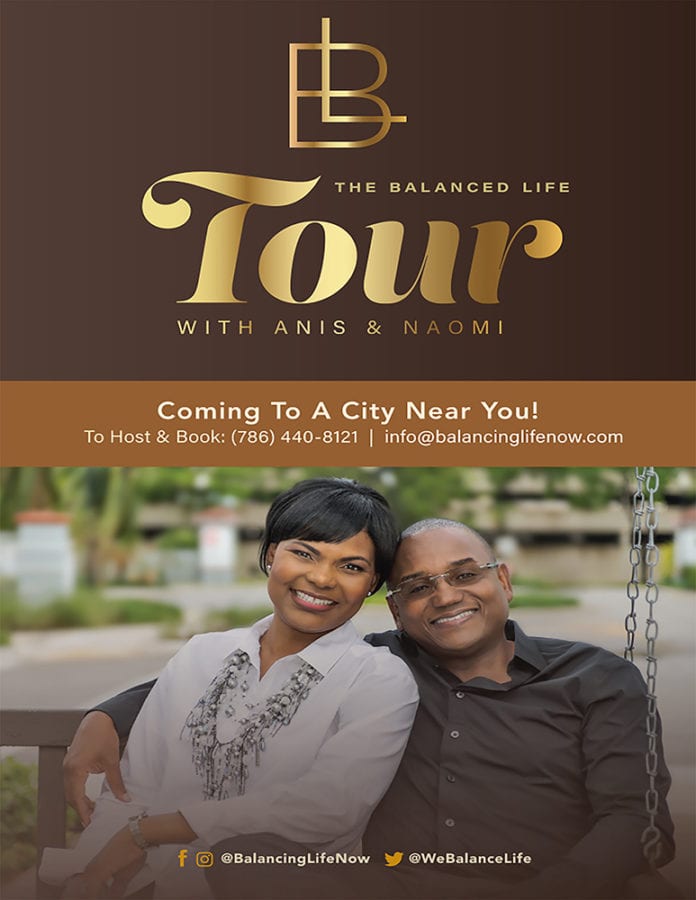 Life Coaches
Anis and Naomi Blemur are life coaches with a unique approach to Balancing Life. They believe you can create a balanced life by taking control of the spiritual, financial, emotional and educational aspects of your life. Their four principle pillars are your guide to answering the questions: What time is it in your life? In other words what area in your life requires your immediate attention, in order to re-calibrate and begin balancing your life?
Anis is a business mogul and tax accountant who uses his life's experience, as well as his mastery in business administration and training in public accounting to coach prominent leaders, and both current and future entrepreneurs. Naomi is an influential author and savvy business-woman who is known for her passion and zeal for mentoring and empowering women of all ages. Together they have over 20 years of combined experience in coaching and developing others on how to maximize their potential and capitalize on their God given power to create and innovate. With their collaborative approach to conquering and overcoming adversity, this dynamic duo has the tools to lead you to success and help you WIN at life.
A Balanced Life Ministry (ABLM) is a not-for-profit established to connect & empower success through academic, spiritual, emotional, and financial balance. This concept is inspired by the book "A Balanced Life" – How to Achieve Success in Every Area of Your Life, published in 2011 by Anis Blemur. Through Blemur's leadership, the concept has now become an advanced coaching tool for professionals across the globe. ABLM's mission is to educate, inspire and restore hope through conferences, counseling, published text, coaching and development. To fulfill the organization's purpose and deliver its mission ABLM has established several supplementary brands:
Balancing Life-produces and hosts seminars, shows, workshops and educational forums that inspire others to act and restores hope for tomorrow.
Pearls of Wisdom (POW)-a global women's network empowering women to become a voice, to their sphere of influence and build from within. POW's mission is to propel women who are building homes, families, businesses, communities, organizations and industries.
Vessels of Honor- an outreach mentoring program for youths ages 15-18, with an innovative approach to "shaping champions for tomorrow." The work done with the young men and women in this program has inspired the Balanced Life Center, scheduled to open summer 2018.
Services
Coaching & Development (One on One, Group, Corporations)
Vocational Training
Spiritual Enrichment
Ecclesiastical Sacraments ( Christenings | Baptisms, Nuptials, Interments)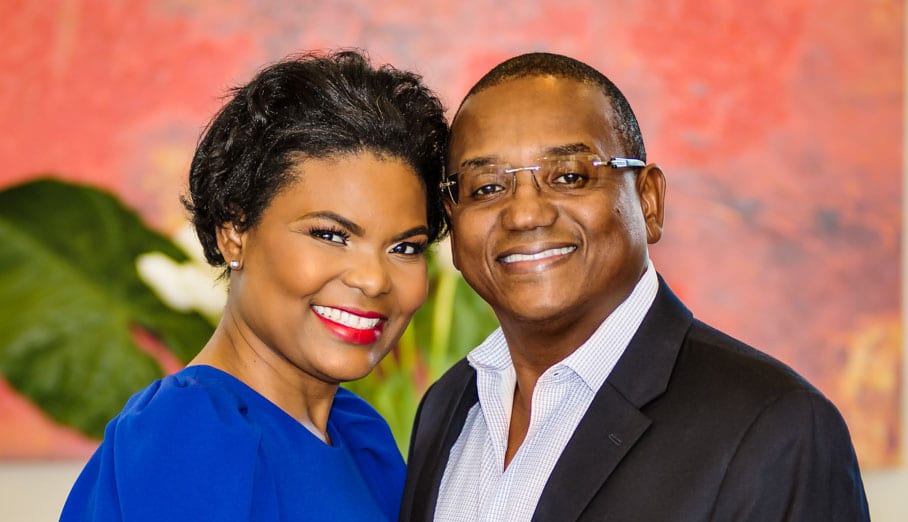 To book Anis & Naomi for your next conference or seminar, send your request to Balancing Life TODAY!
CONTACT INFORMATION:
A Balanced Life Ministry
info@balancinglifenow.com | T 786-440-8121
FB IG @balancinglifenow | TW @webalancelife