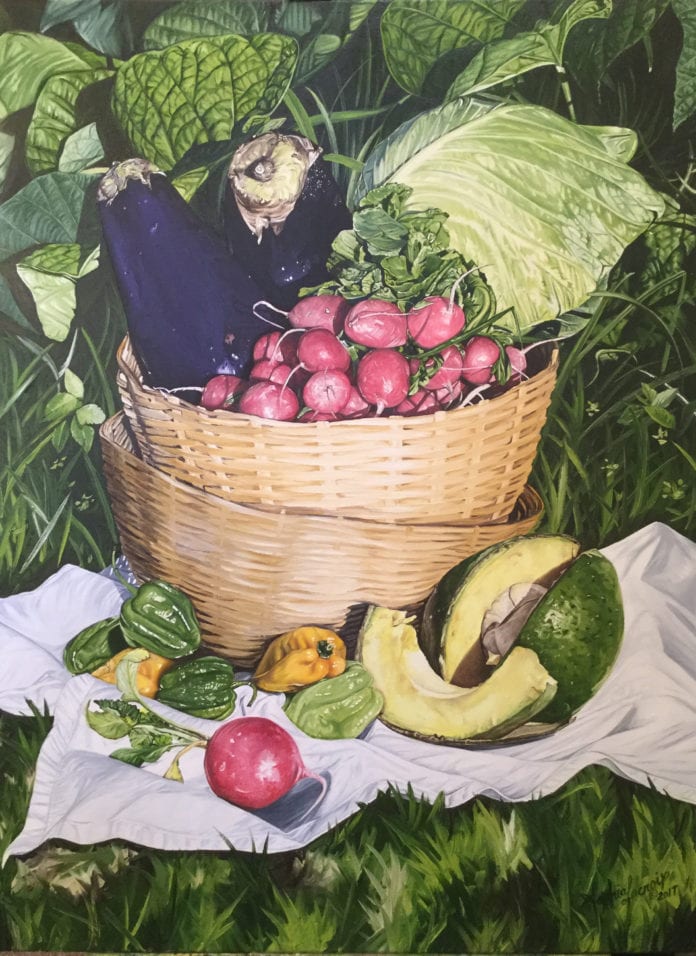 Ayisyen Mwen Ye: Artists in Conversation
July 8, 2017 at the Little Haiti Cultural Complex
Curated by Marie Vickles
Little Haiti's official Haitian Heritage Month Exhibition, Ayisyen Mwen Ye celebrates the work of a new generation of Haitian and Haitian-American artists along side a selection of seasoned masters that have inspired and paved the path for new creative voices.
The work featured in this exhibition spans across a variety of artistic media – painting, photography, textiles, poetry and installation art. The range of work highlights the continued growth and trajectory explored by Haitian artists and the rising generations of artists that utilize new forms of media to tell their stories and share their artistic visions. In homage to the wisdom of the elders, this exhibition will draw upon the tradition of Haitian proverbs, which form a connecting thread between past, present and future.
During the Artists in Conversation gallery talk on July 8, 2017, nine of the featured artists and curator came together to discuss the beauty and challenges of being a Haitian artist and what it means to be defined as such within this evolving art world. Each artist delved into what has shaped them in their practice with the consensus that while their work should stand alone, and be taken at face value, being Haitian is at the heart and soul of who they are and work they create. The talk was well attended with local art lovers from the South Florida Community. Morel Doucet, one of the featured artists said of the experience "…spectacular artist talk. [I'm] very humbled to be surrounded by like-minded Haitian artists from the community. It's incredibly important to push forward Haitian art towards a global pedigree that it deserves."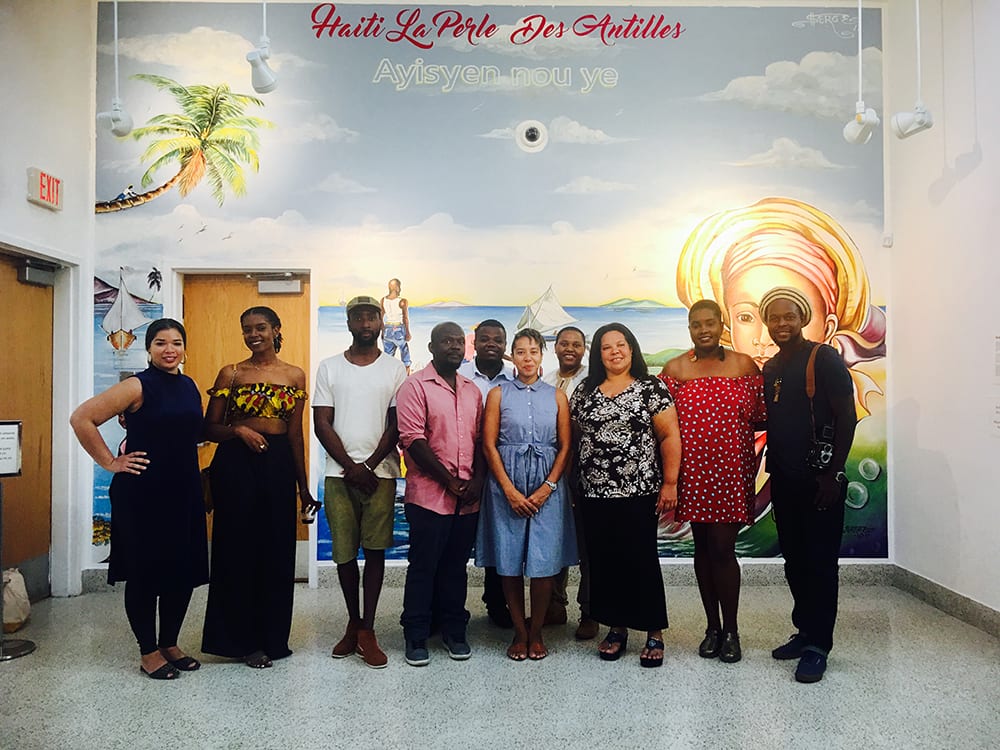 Featured Artists
Angie Bell – Louca Belle – James Brutus – Woosler Delisfort
Morel Doucet – Sophia Lacroix – Jean H. Marcelin
Myriame Pierre – Kira Tippenhauer – Serge Toussaint
Support for this exhibition was provided by these proud sponsors, the City of Miami and the dedicated staff of the Little Haiti Cultural Complex.
Future Roots Collective
 Haitian Cultural Arts Alliance 
 Tetanle Coffee and Teas