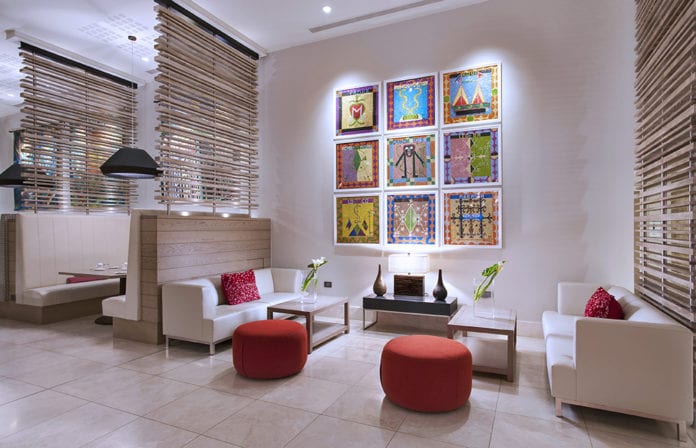 The Marriott Port-au-Prince showcases art created by local Haitian artisans throughout the hotel's guest rooms, corridors, great room, conference areas, restaurant and courtyard. The hotel's art curator, Philippe Dodard, is a renowned Haitian artisan whose work inspired Donna Karan's Spring 2012 collection. Dodard worked together with local artists to create the overall vision of the hotel's decor. His own pieces appear in the hotel along with works from the following artisans: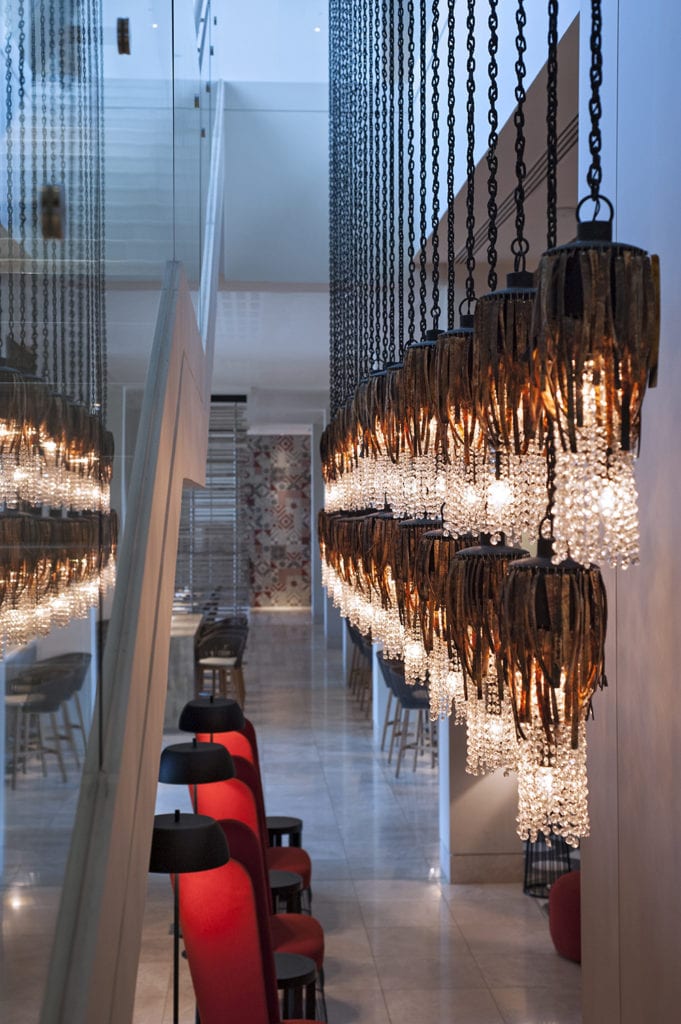 • Peter Satyr Jacmel – Painted paper machè animal masks & vessels on wall in reception area and lobby
• Delve – Wood sculptures in Cafè Cho
• Rafaelle Castera – Photography of Haiti and people in Cafè Cho, guest rooms, ballroom foyer, and meeting spaces
• Yves Delva – Voodoo flags in the great room
• Mosaique Gariere – Painted tile wall in the restaurant
• Jean Eddy – Metal wall art in private dining room
• Cookie Villard – Light fixtures in the restaurant and great room
• Sylvais – Painted paper machè vessels & tobacco leaf vases in library
• Einstein Albert – Obeche wood bowls on shelves in restaurant
• Ronald Mevs – Painting in boardroom
• Paula Coles – Recycled t-shirt art in the ballroom
• Jolimeau – Metal art in the guest room corridors
• Roclor – Stone sculpture on the outside terrace In addition to displaying Haitian-made art, the Marriott Port-au-Prince also features weekly art markets where guests can buy art from local artists on the hotel grounds. On-site shops like 2nd Story Goods also feature a wide range of locally-produced art pieces for purchase.