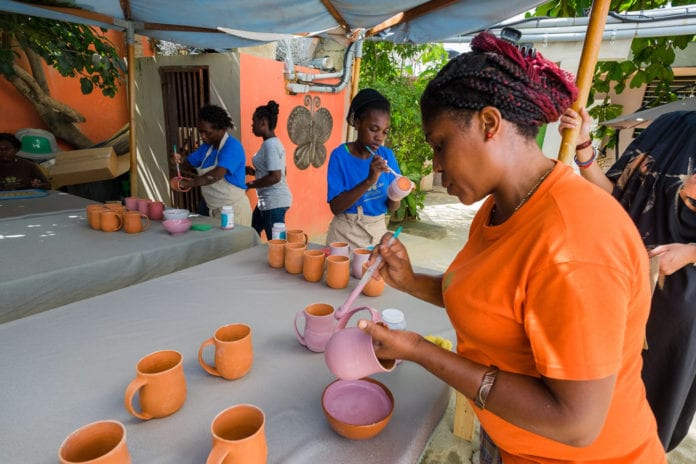 Number Seven Things to Do in All of Haiti By Skite Polis
Imagine being in a place where your money is valued and, at the same time, you are receiving something in return which is more than what you bargained for. Welcome to Papillon Enterprise, Port-au-Prince, – where fun meets love.
This amazing cafe and gift shop combines fun and social awareness in such a splendid fashion that you will not even notice you are helping all the families the cafe employs. Life in Haiti is quite hard, but it is almost unbelievable how positively the people look at life. Such perspective so amazing that it actually moves you to appreciate the things in your life that you sometimes take for granted.
Papillon Enterprise is considered by the locals and tourists to be a hidden destination jewel.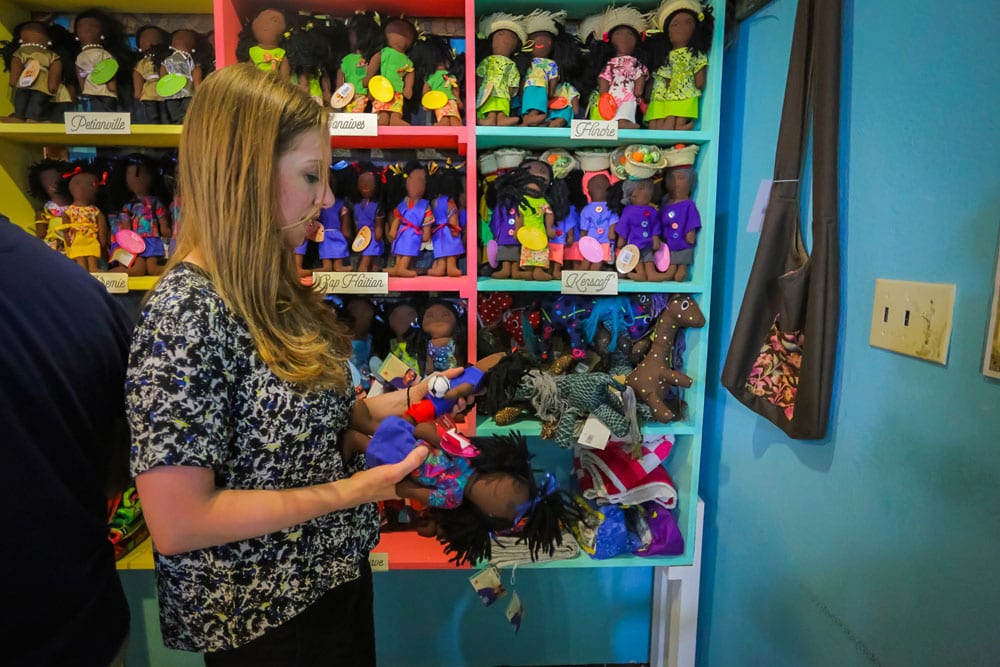 Located at 14 Rue Cassagnol Prolongee, Delmas 75, in Port Au Prince, Papillon Enterprise is changing a lot of Haitian lives – with your help, of course. They are boosting the local economy by using locally-sourced materials and, of course, employing the locals, some of whom are cannot read or write. They employ fathers and mothers who have experienced quite the lowest levels of human life. Some of these people are even ready to give their kids up for adoption, just so they will have better lives than they, themselves, have had.
Okay, so much for amazing and inspiring facts, what do we really have here? Papillon Enterprise is considered by the locals and tourists to be a hidden destination jewel. The first floor is a dedicated gift shop displaying items that are also available online (they ship abroad), while the second floor is the exciting part, a thriving and lively cafe. The seasoned fries and smoothies are laced with flavors and charms that somehow cast a spell on your heart. If you have kids traveling with you, the area is big enough for them to play while you relax and enjoy the ambience of the café or, if you are that way inclined, do some work while on vacation – not that it is recommended, but we all we do what we have to do!
What really makes this place magical is what is on sale here. These are not machined goods, nor are they manufactured in an automated manner. What you can be sure of is that countless hours have been spent on each hand-crafted item, so when you see them with your own eyes, you will probably wonder how the Haitians have transformed themselves into such great artisans. The items range from jewelry to hand-printed Haitian landscapes. There are stuffed toys displaying a very high quality of workmanship, the kind of quality you will never find in a robot-made stuffed toy. While the products are quite highly priced, each and every dime goes to help support a lot of families. So whenever you want to spend something without guilt, look no further than Papillon Enterprise. It is absolutely worth every penny, and the fact that each product has been carefully made by hand makes them even more valuable.
Whatever treasures you may find for yourself, make sure to treat yourself to a good smoothie served with either fries, pizza, or burger. The view from the second floor may not be quite high enough to provide a viewpoint overlooking the city, but it is a perfect spot to experience a homey Haitian atmosphere. Have fun.
COME EXPERIENCE IT:
Location: Port-au-Prince, Haiti
Transportation: Local transportation is enough
Hotels nearby: Palm Inn, Hotel Oloffson
Restaurants nearby: Magdoos, Epi d'Or