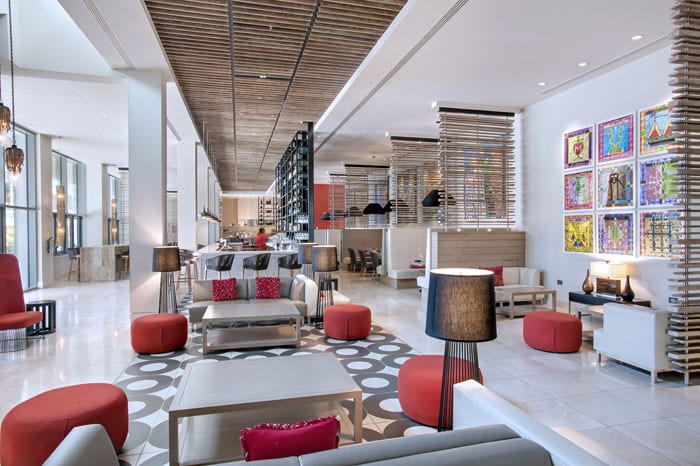 #1 of 20 Hotels in Port-au-Prince, Haiti based on TripAdvisor Ratings
By Shannon Bullman
Marriott is a well-known hotel chain, and now there's one to call home in Haiti. It's located in the national capital, and guests can expect the same high standards as they would in all Marriotts around the world. Not sure whether you'll choose the Marriott for your trip? Here are a few reasons why you should consider it.
The Excellent Location
Location is key, and at the Marriott you have guaranteed access to plenty of places of interest. Situated in the Turgeau District, guests will be close to the MUPANAH Museum, Petion-ville, Marche en Fer Market and a variety of swimming and hiking areas. Plus, the hotel is only 5 miles from the international airport.
Standards are high at the Marriott, and the rooms reflect that in every amenity.
The Luxurious Rooms
Standards are high at the Marriott, and the rooms reflect that in every amenity. Rooms feature Haitian décor and artwork to bring a little culture into your life, in addition to mountain or city views. The mattress and pillows are soft and cozy, and guests can relax in bed as they watch the LCD TV. Get some work done over the high-speed internet, or relax with a bottle of wine chilled in the in-room fridge.
The Dining Options
You won't go hungry here, as a restaurant, café and bar are all on site. Stop by the café for a hearty deli sandwich or to grab a quick breakfast on your way out the door. The chic bar has small plates and craft cocktails, while the restaurant offers international and Haitian dishes.
The Fitness Center
Don't let your fitness take a backseat get while you're on vacation. Keep up with your health routine at the hotel's outdoor swimming pool or by using the free weights and cardio machines in the center.
Address: 147 Ave Jean-Paul II, Port-au-Prince 6113, Haiti
Phone: +509 28 14 2800
marriott.com/hotels/haiti
More Hotels in Haiti