By Martine St. Hilaire + Photos by Jerry Lentz Rocher
Samiantha Desravines was born in Port-au-Prince, Haiti, and has lived in Florida for over twelve years. She has two siblings, a brother, and a sister. Her father is a mechanical engineer and entrepreneur, and her mother is currently in college to become a full-time nurse like she was when she lived in Haiti.
Samiantha's greatest academic accomplishment was obtaining a bachelor's degree in business administration and marketing. Her greatest professional achievement to date is becoming a real estate agent and notary public. Within the next three to five years, Samiantha hopes to be one of the top-producing realtors in South Florida.
Samiantha was introduced to the real estate industry at the age of 14 by her parents. In college, she took real estate courses, and by the time she graduated she was licensed in the state of Florida.
"I believe my purpose in this world is to help others," says Samiantha.
"I believe my purpose in this world is to help others," says Samiantha. Working as a real estate agent has allowed her to fulfill her purpose. She takes pride in helping people successfully buy or sell a home.
Samiantha's main focus is her clients in South Florida, specifically Miami, Palm Beach, and Broward counties. She's affiliated with the brokerage EXP Realty. Through EXP, Samiantha offers her clients effective marketing plans to help them sell their houses for top dollar. "We call it the 89 marketing plan, or 89 ways to market your home," she says.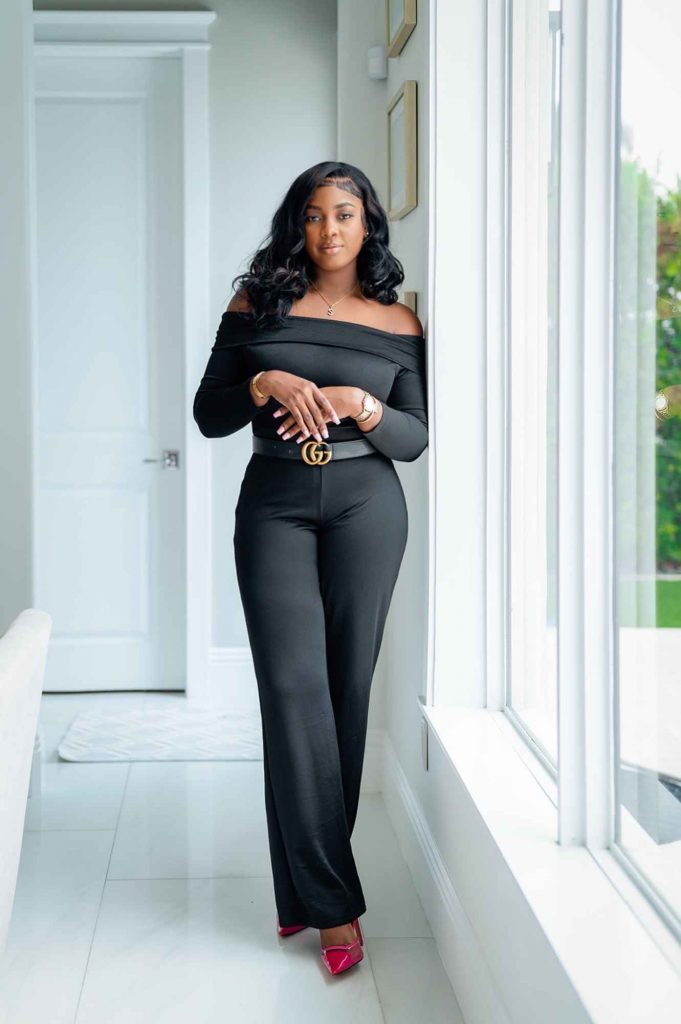 Samiantha's Example Marketing Checklist for Clients
Safety first: respect CDC Guidelines (use masks, gloves, booties, and wipes)
Virtual tours w/ a virtual open house
Distribute postcards in surrounding neighborhoods
Send an email blast to other real estate associates
Contact current owners/ renters around the area to advertise
Proactively advertise the condo through door-to-door marketing
List the property on MLS, internationally, and 900+ real estate websites
Professional photos with videos
Create a specific web link for the home
Create a 3-D rendering of the home for virtual tours
Print custom flyers and brochures for private showings
What distinguishes Samiantha from other agents is her passion and the purpose behind what she does. She doesn't see herself as just a listing agent. She wants to help every client in every facet of real estate, whether it involves selling, buying, or investing.
Samaintha interacts with the Haitian community through many different social media sites, networking events, and church and community service events. She's never been shy or afraid to reach out because she finds genuine comfort in speaking and interacting with her people. She always educates the people she meets, regardless of what stage they're at in life. They can already own a home, be looking to purchase one, or just want information for a future purchase.
"My goal is to not just provide real estate services," she says. "I sincerely want to help make a change in my community." She'll provide the Haitian community with any real estate information they need.
Samantha has noticed how poorly the Haitian community is represented in the real estate industry. She's excited to help change that. One of her major concerns is that she often sees her community focusing on building houses back in Haiti and forgetting their lives or their children's lives in America. Samantha's ultimate goal is to see all Haitians in Florida own at least one or more properties. Most importantly, she wants Haitians to be well educated about real estate so they can have financial freedom.
Entrepreneurship requires great effort and patience – and more than just a good idea. It requires the willingness to commit time to grow the business. Samiantha is a big supporter of anyone considering a real estate career and advises young people trying to get into real estate to be passionate about whatever they put their time and effort into. She tells them to believe in themselves and never get discouraged. Understanding the work takes time and is the key to success. The best gents require years of hard work and dedication to become masters of their trade.
Outside of work, Samiantha enjoys outdoor activities like bike riding every Saturday morning, playing tennis, and drawing. She's also learning to play piano.
Customer Testimonial
"My experience with Samiantha was phenomenal, she was just superb at her job. She was quick to answer any questions. She was also good at working with our schedules. She made the home-seeking process so easy. I'd definitely recommend her and will be back!"
CONTACT:
Phone: 754-368-2567
Email: samiantha.sdc@gmail.com
Instagram: samiantha.d
LinkedIn: samiantha-d