By Martine St. Hilaire + Photos by Mackinley "Spex" Madhere
Kertch J. Conze, Esq. is the founder of the Law Offices of Kertch Conze, P.A. He achieved a bachelor's degree in French Literature with a Minor in Criminal Justice from Florida Atlantic University in 1994. He also holds a Juris Doctorate (JD) degree from Nova Southeastern University's Shepard Broad Law Center, which he earned in 1999.
Mr. Conze was raised in Cap-Haitien, Haiti and came to the U.S. at the age of 12. He went to high school and graduated when he was 16 years old. He obtained his bachelor's degree by the age of 20 and the JD degree at age 23. He became a prosecutor when he was only 24 years old.
Mr. Conze is licensed to practice law in the state of Florida and for the Federal Court for the Southern and Middle District of Florida. During his distinguished legal career, he has worked in both the private and public sectors. He began his career as an Assistant State Attorney, prosecuting misdemeanor cases ranging from trespassing to D.U.I. charges. He also prosecuted felony cases ranging from possession of illegal substances, grand theft and burglary, to kidnapping, rape, attempted murder, and murder. During his tenure at the State Attorney's Office, Mr. Conze tried over forty-five bench trials and over 25 jury trials.
Mr. Conze left the State Attorney's Office in 2003 to join the Office of the General Counsel in Coral Gables, Florida, working in insurance defense. While working as an In-House Counsel in Coral Gables, he tried over twenty civil jury trials. Since leaving the State Attorney's Office, he has tried hundreds of civil cases.
In his practice, Mr. Conze represents property owners, medical providers, and individual clients. He concentrates in criminal law, real estate, personal injury, and family law.
While Mr. Conze is known as a general civil and criminal litigator, he takes a special interest in advocating on behalf of the Haitian migrant workers found in the sugarcane plantations in the Dominican Republic. He is a founding member of the Haitian American Professionals Coalition (HAPC). In 2006, he became a Board Member for HAPC and advocated in Washington, D.C. before the General Commission for the Organization of American States (OAS) for better living and working conditions for Haitians in the Bahamas and the Dominican Republic.
In 2009, Mr. Conze was honored by Success South Florida Magazine as one of South Florida's "40 Under 40 Leaders of Today and Tomorrow". In 2015, he presented the plight of Dominicans of Haitian descent in the Dominican Republic at the Congressional Black Caucus Conference. Later, in 2021, he was present to give legal advice to the Haitian migrants found under the bridge in El Paso, Texas. In 2022, Miramar Mayor Wayne Messam presented him with the Haitian Heritage Award.
Mr. Conze was the president of the Haitian Lawyers Association (HLA) and also served on the Executive Board for HLA from 2002 until 2006. He was the host of the well-respected "Chronique Judiciaire", which is broadcast daily on Radio Mega 1700 AM.
Attorney Conze comes from a middle-class Haitian family. Unfortunately, he lost his father about three years ago. He cherishes his mother, who is still alive. He is married to Daphnee Gonzales Conze, also an attorney, and is the proud father of four girls: Kashia, Kelsey, Noel, and Chloe.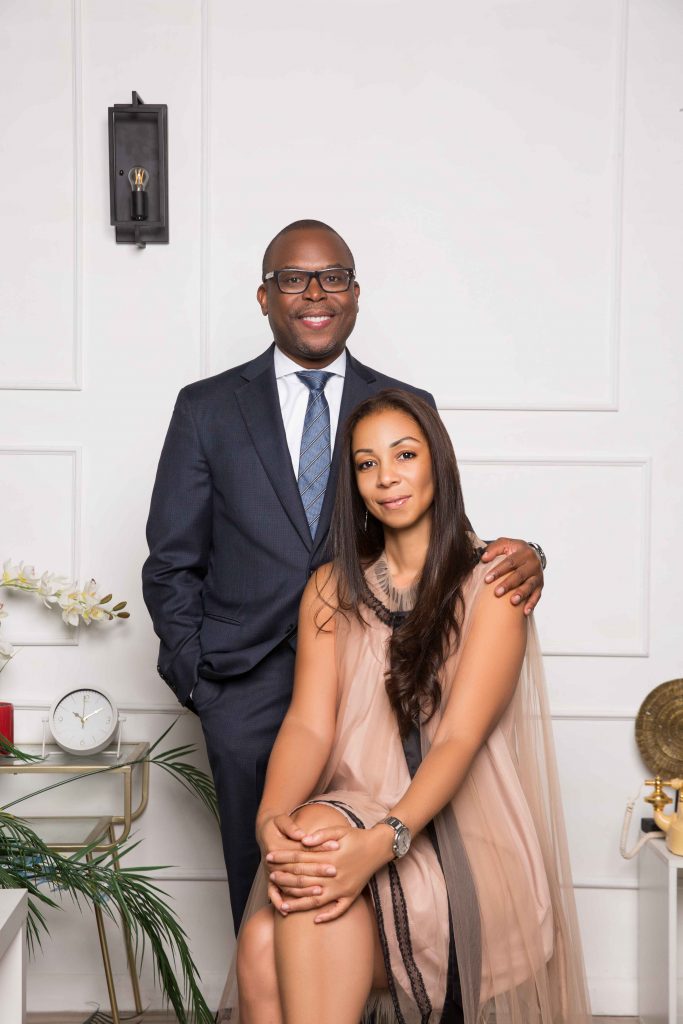 Attorney Conze has decided to embark on a political journey to become Commissioner of Miramar, Florida. "I can do a better job than the sitting commissioner," "It's not acceptable that a person who works in Miramar cannot afford to live in Miramar," said Mr. Conze.
Attorney Conze has decided to embark on a political journey to become Commissioner of Miramar, Florida. He typically asks many of his friends to run for office, knowing it is a huge sacrifice for anyone to undertake. This time, he decided it was his time to run. "I can do a better job than the sitting commissioner," Mr. Conze said. When he told his wife about his decision, to his surprise, she was very supportive. He couldn't ask for anything better from his wife. He is truly grateful for all the support he receives.
The way Mr. Conze plans to represent the interests of his constituents is to emphasize affordable housing in Miramar. "It's not acceptable that a person who works in Miramar cannot afford to live in Miramar," he says. He wants the Commissioner of Miramar to be more accountable to the people. He will also strive to realize his mantra "One Miramar," meaning there will be no division between East and West Miramar.
If elected, Mr. Conze's top priorities for Miramar residents are affordable housing for residents, economic empowerment, and fostering more trust in Miramar commissioners.
What makes Mr. Conze a fine candidate for this position is that he approaches issues and concerns differently. Thankfully, he's not a closed-minded person, as he feels some are in the commission. His 22 years of legal experience allows him to understand the city and its charter better than his counterparts.
In his spare time, Mr. Conze enjoys taking his twins horseback riding every Saturday. He's also a big basketball and football fan. He recently became a Formula One fan as well.

CONNECT WITH KERTCH J. CONZE, ESQ.
Email: conze@conzelaw.com
Phone: (954) 342-9044