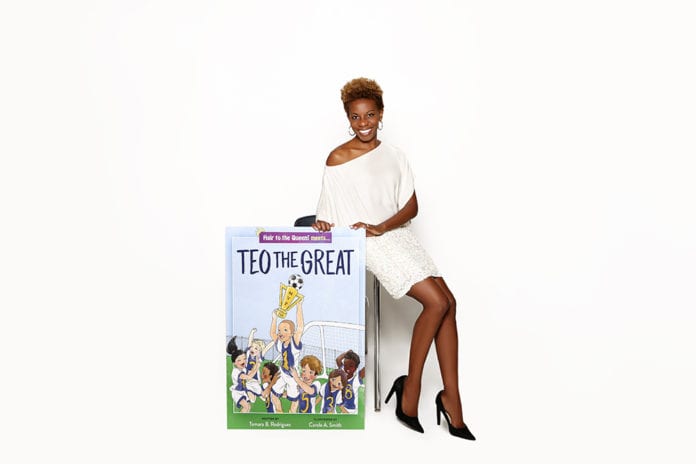 By Shirley Dorsainvil + Photos by Mackinley "Spex" Madhere
Parents must worry about revealing uncomfortable information to their children, but cancer is certainly one of the most challenging. Philanthropist and author Tamara B. Rodriguez was diagnosed with cancer when her daughter was 5. Even though illness struck, she gathered the strength, driven by the influence of her daughters and support from her husband, to write a children's book. HAITI OPEN explores the inspiration behind her delicate descriptions of the realities of cancer in her first book, "Hair to the Queen!" and her latest book, "Teo the Great", targeted to a younger audience.
Why did you choose to write a children's book?
"I needed to find a creative way to help [my daughter] and her 6-year-old sister understand the illness and to let them know that everything was going to be okay. Since I couldn't find a children's book that reflected all the components that I wanted—I decided to write my own book."
Are your characters based on real people?
"Yes. Most of the characters are based on people that have inspired me. For example, the character Teo, in Teo the Great, was inspired by a little boy – a true hero – who fought and won his battle against cancer. By the time he was 5 years old and finished with chemotherapy, I knew he would change my life and the lives of others around him forever."
What inspired you to begin writing these books?
"I hope to create awareness and inspire people to get screened at an earlier age. There have been tremendous advancements in cancer research and the survival rate with early detection is staggering."
The constant reminders from her husband about the impact the book might have "on other families struggling with ways to introduce cancer to their children" cleared the way for her to create a children's book.
What is your writing Kryptonite? Your drive?
"My drive is to deliver a product that my family will be proud of [and] helping others see cancer in a different light. . ."
Tamara confesses that she would not change anything about her books. Rodriguez says their overall and reoccurring themes are "family support, encouragement, and acceptance" and hopes that the books will "serve as a tool for families that want to teach their kids about compassion, support, and hope" that "gently touch on the illness [cancer]."
Specifically:
"Hair to the Queen! is told in the voice of seven-year-old Corazon as she prepares for a costume party to celebrate her birthday. Corazon's mother is battling cancer and wears a wig after losing her hair. With the help of her father, sister, and friends, Corazon uses her birthday celebration as an opportunity to plan a special surprise for her courageous mom. The book can be purchased on Amazon or on our website www.hairtothequeenbook.com."
Without spoiling "Teo the Great" for future readers, it is available for pre-order on Amazon.
For aspiring writers, Rodriguez contemplates the advice she would give herself and mentions that it is important to live your best life. But the key "is to help others along the way." She says the best advice for aspiring writers is to "take your time to write something that you will be proud of. A piece of work with a message that will make sense today and also 20 years from now." Likewise, she references the importance of an aspiring writer experiencing writers block "to write, take a break, write again and continue that process until you are happy with the end result."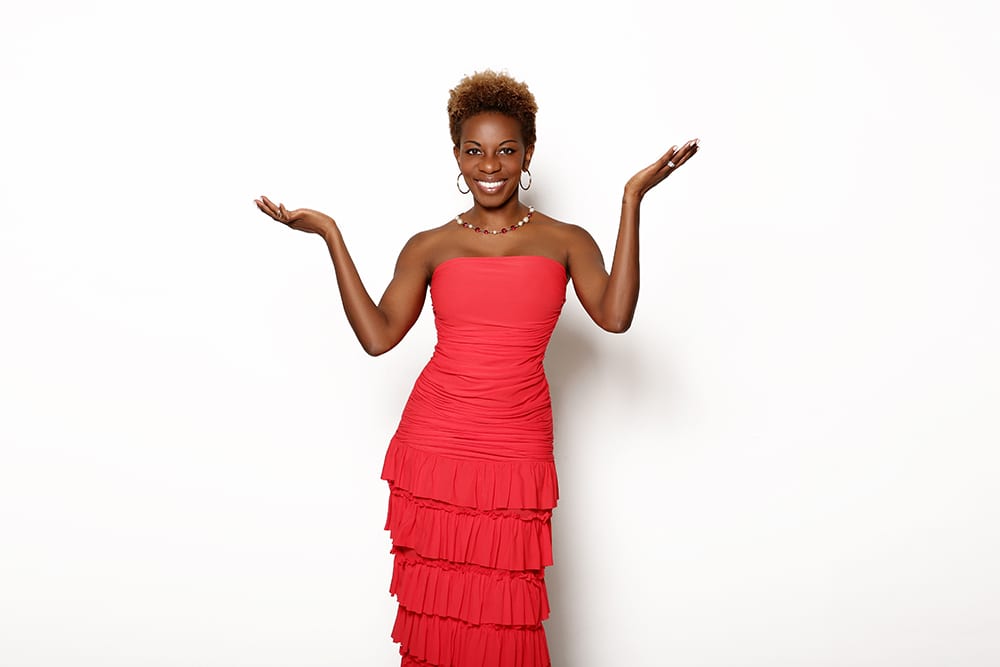 "…it is important to live your best life, but the key "is to help others along the way".
Rodriguez is a fitness fanatic and uses the gym as an escape. "I love fitness," she says. "The gym is my happy place." When she is not focusing on her wellness, she enjoys spending quality time with her family and close friends. She reflects on her ambitions and hopes in five years and shares that her goal is to producing a TV show based on her books and play a more integral role in the operations of her family's foundation. That foundation is The Alfred Beliard Foundation, which is dedicated to raising cancer awareness and prevention strategies among Haitians living in regions that lack a proper healthcare system and remain underserved. This is done by providing access to care, creating community events in Haiti, and providing necessary resources. It is no wonder that Rodriguez wants to play a greater role in the foundation.
To learn more about the great work of her families' foundation, visit http://www.fondationalfredbeliard.org.