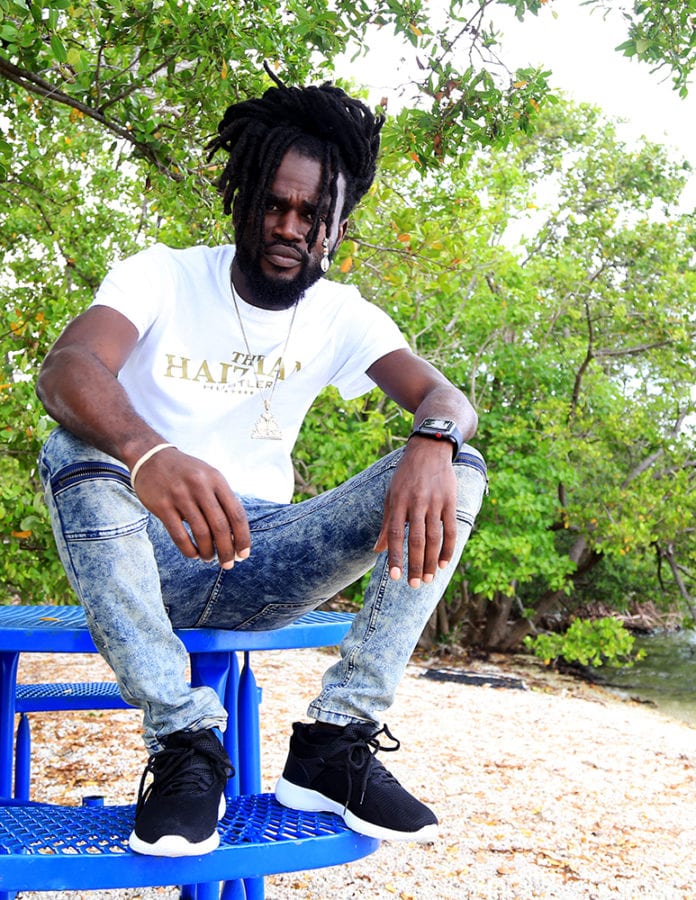 By Yselande Pierre + Photo by @pousye
With an infectious personality, big heart, and funny as you know what…Chelo Chelo is the definition of bringing humor into the lives of the mass. In particular, the Haitian mass population. Here is a secret about Chelo Chelo. He is shy. Yes, he is shy yet loves to surround himself around a trusted support system. A Haitian comedian, influencer, friend, son, brother, and activist, we at HAITI OPEN got the opportunity to interview the "Zoe 911" star to get to know this funny entertainer.
Q: Where are you from Chelo?
A: I was born in Aquin, Haiti but I grew up in Ba Peau Chose, Port-Au-Prince.
Q: What is your favorite Haitian cuisine?
A: Legume, Diri Blanc (White Rice), Sauce paw (Green Pea Sauce)
Q: What inspired you to be a comedian?
A: What inspired me to be a comedian, well…I was not inspired to be a comedian. I saw Zoe Poze make a video and it was not funny to me. I thought that he could make it better (Zoe Poze and Chelo are great friends). My friend Percy said, "You sound like a hater and if you can do it better than do it." If not, then shut up. I asked Percy, "would you be my cameraman?" Percy said "yes". I shot three videos that day and all three went viral. People kept asking for more and I delivered thanks to Percy and Zoe Poze.
Q: Let me ask the same question but in a different way. Why comedy?
A: Because laughter is the best medicine.
Q: As a comedian and artist, do you feel pressure to be funny all the time?
A: Absolutely not. No one is perfect. Do you expect LeBron James to be perfect at every game? Therefore, I cannot expect myself to be funny all the time.
Q: What is the most annoying question that people ask you?
A: Are you Chelo Chelo?
Q: What is your dream car?
A: Jeep Wrangler
Q: What do you love about the summer?
A: The amazing sun, great day and night parties and I get to travel to different states and countries for comedy shows or promotional tours. I will be in Haiti promoting Zoe 911 and I have a comedy show in Canada.
Q: What are some of your upcoming projects?
A: I am currently promoting Zoe 911 with the amazing Paul Antoine. I am in the process of working on my own show, "Le Chauffeur", some animations, part two of Zoe 911, hosting, and producing fun music. I cannot forget the fact that I will be working on more comedy shows. Stay tuned to my social media platforms for more details. I love my fans and I thank all of them for their continued support.
Q: What do you wish you knew more about?
A: I would love to learn more about me.
Q: What do you know for sure?
A: I know for sure for sure that God is real.