Commissioner Paule Villard is somewhat of a legend in the city of North Miami Beach. She worked for the City of Miami Police Department for 28 years where she retired as a Police Sergeant. During this time, she was active on some of the most famous police operations in Miami, so she perfectly understands what needs to be done to protect the lives of North Miami Beach citizens.
Her appointment as commissioner in North Miami Beach is a continuation of her lifelong pursuit of community protection and servitude.
At present, she is the liaison for the Senior's Committee and the Education Committee.
Education
Commissioner Paule Villard's education honed her powerful character and fueled her drive to work for the community. In 1990, she was awarded an Associate of Arts degree in Criminal Justice from Miami Dade College. In 2003, she received a Bachelor of Science degree in Public Administration from Barry University. In 2006, she acquired a Master of Science degree in Early Childhood Education with a Minor in Pre-K/Primary Education from Barry University.
She also received a Black Achiever's Award and a Good Samaritan Award during her time in college. During this time, she also developed a reading program that helped the North Miami Beach youth increase their vocabulary and gain interest in literacy as part of a healthy education process.
Organizational Affiliations and Community Involvement
Aside from her work as a police sergeant for the NMBPD, Commissioner Paule Villard has engaged in several community projects and has become a member of several organizations. Since 1993, she has been a member of the Fraternal Order of Police. Since 2009, she has been a member of the Zeta Phi Beta Sorority.
These bonds have helped her realize how important community is and honed her instincts as a police sergeant. Since 2010, she has been a member of the Police Benevolent Association. This was where she continued her formation as a soon-to-be commissioner serving the North Miami Beach community.
Over the years, Commissioner Paule Villard has supported many community projects, including the Miss Teen Haiti Organization, which she spearheaded as an Executive Director. As part of this organization, she initiated the Miss Teen Haiti Scholarship Pageant to support young Haitian women in pursuing a college education and becoming more appreciative of their Haitian descent.
Commissioner Paule Villard is a Haitian by descent herself, and she's deeply aware of how valuable Haitian culture is. Moreover, she knows about the lack of opportunities for the Haitian youth, which she tries to compensate for with community projects. She was also a volunteer for the Kids And the Power of Work (KAPOW) initiative.
As part of her police work, Commissioner Paule Villard was a Gang Resistance Education and Training (GREAT) instructor and a Drug Abuse Resistance Education (DARE) instructor. These programs have made a big difference in Miami and to the North Miami Beach community, especially the vulnerable and impressionable youth.
Public Administration Hero
This is how she is perceived by her colleagues and those who have worked with her throughout the years. Commissioner Paule Villard doesn't see herself as someone particularly important but rather one gear in the whole mechanism of the North Miami Beach community. Her role is to keep everything working and efficient, in a nutshell.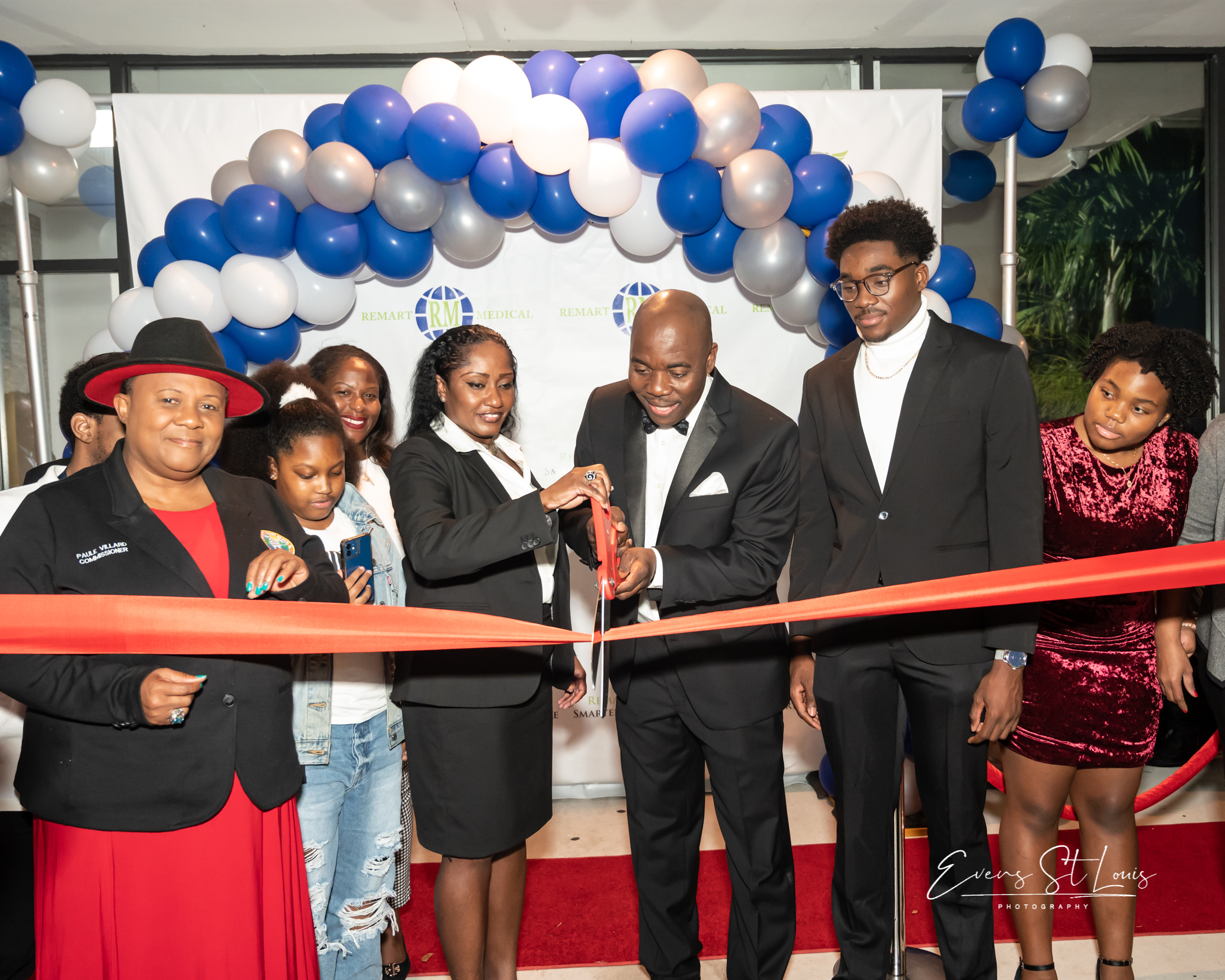 In a way, her community is her life. She wouldn't be where she is now without the full support of her community…
In a way, her community is her life. She wouldn't be where she is now without the full support of her community, and she has been giving back all this time. Through her efforts as commissioner, she has improved the livelihoods of all North Miami Beach citizens ever since her appointment, and she will continue to do so.
During the initial chaos of the Covid pandemic, Commissioner Paule Villard took control of the situation wonderfully and pacified everyone. Under her leadership, those in need received help, food, and assistance until things cooled down. In times of peace, she's a great source of counsel, while in trying times, she is a steady pillar of support for her community.
Proud Family Life
Commissioner Paule Villard's personal life revolves around her three daughters, Ashlee, Victoria, and Tasha, and her two granddaughters, Taylor and Sadie. Family life occupies a large portion of her time, but this doesn't stop her from doing her job as a commissioner. Quite the opposite, family life has helped her deepen her understanding of the bonds shared within the North Miami Beach community.
We believe Commissioner Paule Villard has a bright future serving her constituents and we're confident she'll continue to serve the North Miami Beach community the best she can. Along with her administrative team, she continues to build North Miami Beach into something better with each passing day!
Contact:
Paule Villard
Phone: 305-948-2986
Email: Paule.Villard@citynmb.com
FB: facebook.com/CommissionerVillard
Website: citynmb.com/1189/Paule-Villard