By Alex Popa
Lovely Mathurin was born and raised in Canada, lives there now, and works for the Canadian government as a project coordinator. But her professional goals extend much further than this. Lovely is a Haitian, and like many Haitians, she's endowed with a profound artistic sense, a predilection toward beauty and artistry. The world of entertainment calls to her – and she wants to answer it!
Do Her Haitian Roots Influence Her View of the World?
Lovely acknowledges that her Haitian origins account for a large part of her character and personality. She's learned to be family-oriented and respectful of her elders. Moreover, she's a great cook and music enthusiast, and she promotes Haitian culture whenever she can. She takes great pride in her cultural origins and hopes to learn even more about them.
She has a diploma from La Cité Collegiale and a Bachelor's in Human Relations from Saint-Paul University. She's a people person, in other words. "I want to explore the entertainment industry," says Lovely. "I want to try acting, making music, modeling, and even dancing. I believe art and entertainment are where I truly belong."
Lovely wants to invest in herself, meet like-minded people, and do more fashion shoots and music videos. She wants to access the artistic-entertainment industry like never before and become one of its own. It won't be hard, considering Lovely's artistic talent and determined personality.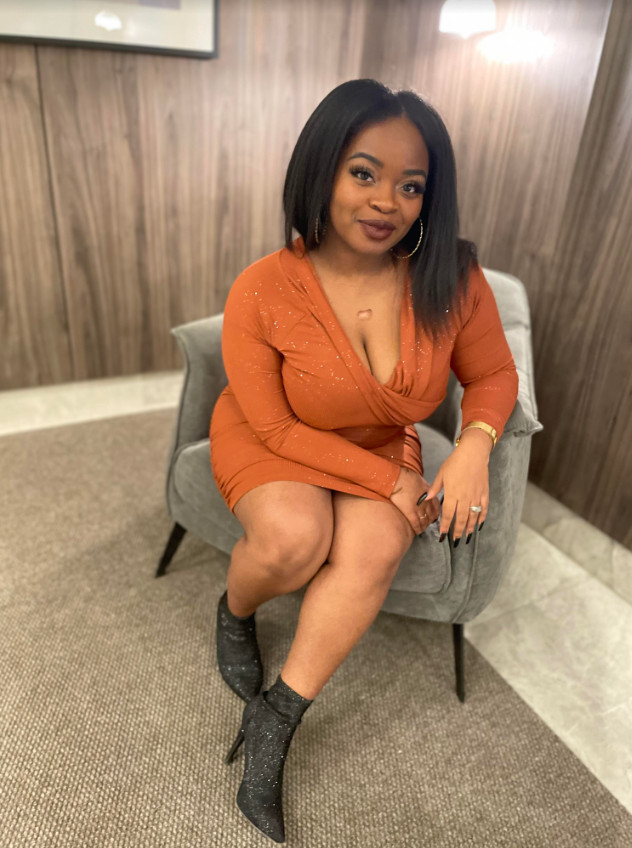 How Can She Help Haiti Improve?
We asked her about the problems she feels Haiti suffers from the most. Lovely says young Haitians should master life skills, get a better education, and learn teamwork. A lack of education, in her view, leads to weak societies and an unprepared and unskilled generation of youngsters. You can't help Haiti improve if you can't help yourself get better, according to her.
She does her fair share of helping by sending clothes to Haiti and promoting Haiti in a good light on her social media channels. In a world where social media is everywhere, her impact can't be understated. If she had a broader platform, Lovely would want to "show women, especially Haitian women, that they can do anything they want with hard work, prayer, and positivity."
How she spends her free time
In her personal time, Lovely Mathurin is a jack of all trades. She's open to trying anything new as long as she enjoys the idea of it. She's tried cooking, bartending, kickboxing, working out, rollerskating, reading, meditating, and more. For the most part, she enjoys them all but wants to get better at roller skating.
Lovely enjoys life to the fullest and understands she needs to make the most of her opportunities. Others aren't as fortunate as she is, and this realization drives most of her endeavors. To contact Lovely Mathurin, go to "misslovelyyyy" on Instagram.