Number 19 Attraction in All of Haiti By Skite Polis
On your next world trip, Kokoye Beach should be at the top of your list – and if it's not, rethink your travel priorities! This piece of paradise is just a couple of hours away from Port au Prince and three hours from Petionville.
Kokoye Beach is a fantastic weekend destination that can be reached either on foot or via pre-arranged travel.
The beach is amazingly untouched pristine due to its remote location. To get there, a boat ride is a perhaps the best choice, since it is easier and you can enjoy gazing at the scenic shorelines before landing at the perfect spot for your unforgettable beach excursion. Locals maintain the beach, so there is a minimal fee to use it, but this is really just a friendly donation.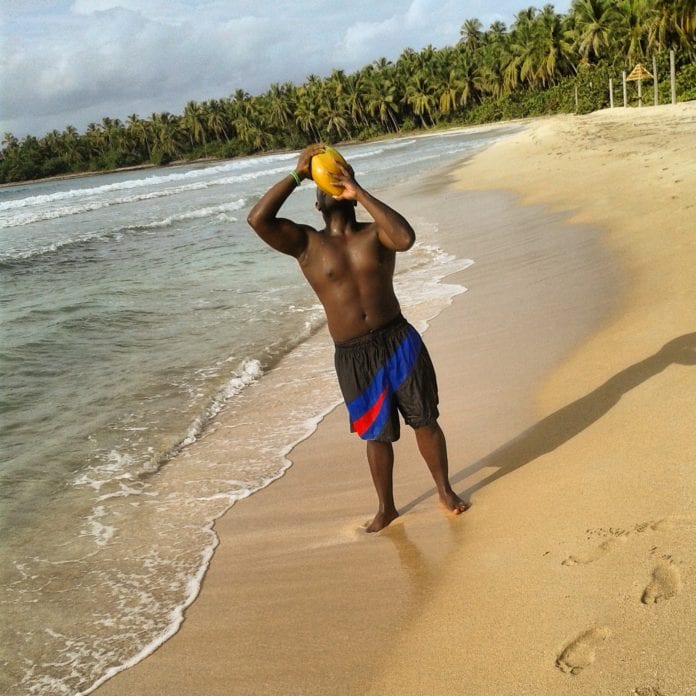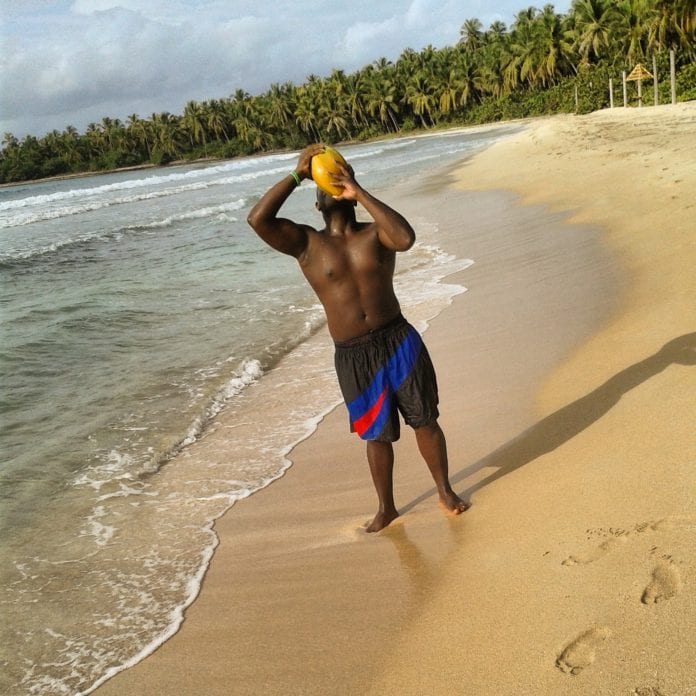 For the adventurous, hiking is preferable – it requires you to burn fat! For your convenience, hire a kid at the parking lot, since finding the trail to the beach can be tricky. You don't want to waste any time beating around in the bushes! The elevation can hazardous to some, since it is a 350-meter descent to the beach, but it is worth it. You can even enjoy fresh lambi at the beach or call for lobsters that the locals will happily cook for you.
One way to enjoy the beach is staying there for the night. There are no hotels in the area, but you can stay at one of the locals nearby or perhaps do it the fun way – by camping. Since the beach is very isolated, you'll feel like you're on a desert island. You feel like no one is watching you. Let the bonfire burn and soak in the spirit of island pleasures, and let the wonders of nature put the brakes on your busy lifestyle. It's therapeutic, and fun.
As the first light of day oozes through the clouds, get ready to immerse yourself in the warm waters. Swim like a child if you must, or as if you've never seen a beach before. It's okay to lose yourself here. The water is so clear that you can even look down and see where you're walking. This provides peace on mind, especially if you are traveling with kids who have never been at the oceanside.
Kokoye Beach is an unforgettable place. Its remoteness sets it apart from most other Haitian beaches. If you appreciate a crowd-free getaway, this is it. Even some locals are unaware that this place exists!
Here are some handy numbers for you: Micheline – 4206–8936 or 3760–9608 or Paula – 3668–6996. (This information has been shared online thanks to the people who truly appreciate this wonderful piece of paradise on earth.)
COME EXPERIENCE IT:
Location: Petit-Goâve, Haiti
Transportation: 4WD recommended
Hotels nearby: Villa Ban-Yen, Fort Royal Hotel
Restaurants nearby: Taina Restaurant