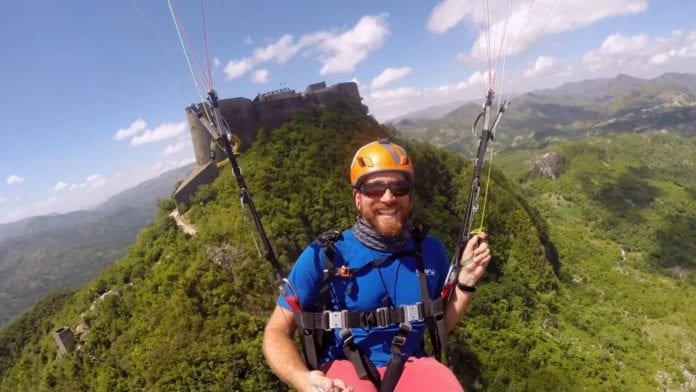 Number One Attraction in All of Haiti By Skite Polis
Imagine going back in time – well sort of. Welcome to the famed Citadelle in Haiti. Haiti holds many wonderful stories as a nation, and the best way to learn more about them is to experience its rich history through monuments – or, better yet, a fortress on top of a mountain. The latter describes the mesmerizing Citadelle Laferrière (also known as Citadelle Henry Christophe or just Citadelle). The fortress has great historical significance for the Haitian people, and exploring it is hugely enjoyable. It stands tall for a reason, and Haitians are so proud of it that they have emblazoned it on their local currency, stamps and postcards.
The locals refer to the Citadelle as the Eighth Wonder of the World…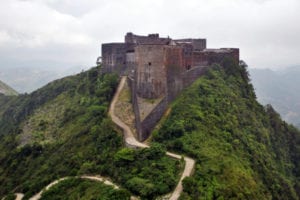 The locals refer to the Citadelle as the Eighth Wonder of the World, and we can't blame them. UNESCO declared it as a UNESCO World Heritage Site in 1982, paving the way for more conservation efforts. However, what makes it really noteworthy by today's standards is its massive stone construction, which makes up what is still the largest stone fortress in the Americas. It was built to counter French attacks, and although it never saw battle against the French, it survived many earthquakes – so its durability speaks for itself. Although abandoned, it still serves as inspiration to many Haitians, and for every tourist glimpses a fascinating historical remnant of a really beautiful land and its people.
The Citadelle lies in the north of Haiti, on top of a 3,000-foot mountain called Bonnet a L'Eveque. If you're coming from Cap-Haïtien, it is just 17 miles south of the city or 5 miles uphill from the town of Milot. Of course, you'll need a good 4WD to tackle much of the road to the fortress, and once you reach the designated parking lot you have to get to the fortress itself either by horse or on foot. If you travel light, walking the uphill paved stone path is perfectly enjoyable. But you'll need plenty of water along the way, so hire a guide, or better yet, ride a horse so you can enjoy getting to the fortress with less effort.
Once inside or on top of the fortress's top floors, it's impossible to not how this massive stone structure came to be. Like most mountaintop structures, it was built to serve war purposes, but luckily it never saw action – although it survived natural disasters like earthquakes. You can even see the 365 cannons of varying sizes – they look terrifying, as they are well preserved. Some cannons even have pristine crests of 18th-century monarchs.
Ask your guide questions about the history of the Citadelle, because hearing it from their perspective is totally overwhelming. The Citadelle is rife with stories – but as the saying goes, a picture is worth a thousand words. Admire the pyramid of cannonballs carefully laid at the base of the fortress walls, and imagine how these things can so quickly destroy lives. You can even pretend to be a Tomb Raider and search for the tomb of King Christophe buried in one of the Citadel's interior courtyards.
Whatever you do at the Citadelle, don't forget to have fun!
COME EXPERIENCE IT:
Location: Cap-Haïtien, Haiti
Transportation:  4WD then horseback uphill trek
Hotels nearby: Cormier Plage, Mont Joli
Restaurants nearby:  Lakay, Cap Deli