Written by Vanessa Olisma
Young, beautiful, vibrant, determined, goal-oriented—these are just a few of the words to describe this inspiring Haitian-American woman, Tacheline Dayoute of TLuxurystays.
While for many of us, this pandemic brought with it bouts of uncertainty and financial instability, Tacheline found a way to gain control and embark on her entrepreneurship journey. Tacheline Investments also known as TLuxurystays is based out of Orlando, FL. It offers comfortable homes for professionals—lawyers, travel nurses, doctors, etc.—to stay when visiting an area for an extended period of time. With the help of her mentor, she officially became a real estate investor.
Navigating the world of real estate can come with many challenges. The market has its ups and downs. As a landlord, you deal with different kinds of people, and no matter what it is rewarding to stay the course. Once Tacheline realized that the hardest part of entrepreneurship was starting, there was no need to worry about the rest. Having a strong support system from day one is also helpful in the journey.
"I grew up watching my parents struggle at times to provide for me and my siblings and they made sure we never lacked for anything. My parents spent their lives making sacrifices for me and my brothers to make sure we become somebody in society and this is my way of paying them back."
And what greater way to say thank you to our immigrant parents who risked so much for a better today…
Lajan pa p janm ase. Money will never be enough.
But the feeling of gratitude that builds up in a Haitian parent when they know their child is succeeding and are making them proud is priceless.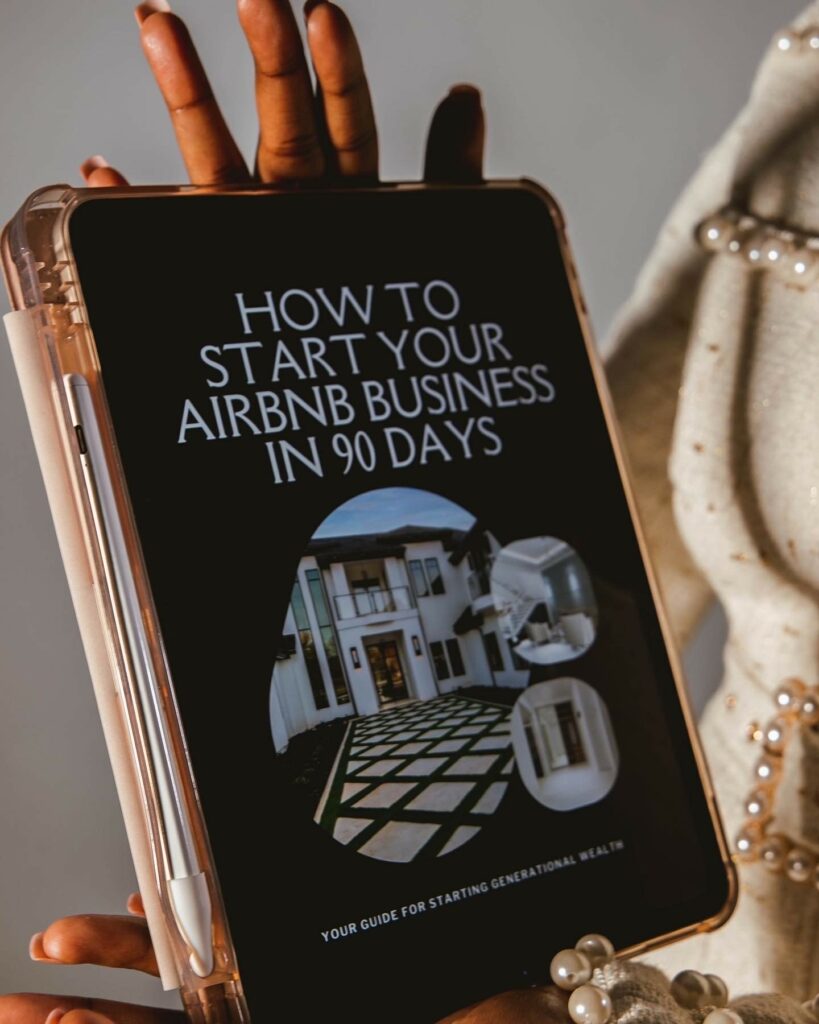 On her 24th birthday, Tacheline achieved one of her greatest accomplishments in launching her e-book, How to Start Your Airbnb Business in 90 Days.
For those looking to get started in this arena, this is the book for you. Her goal is to help others build generational wealth in starting their business journey through Airbnb. She does not want people to miss out on the opportunity. "Go after what you want. If it doesn't work out, that is okay…you do not want to spend the rest of your life wishing you did something."
As her business continues to develop, she wishes to own multiple properties in different states and countries. She also looks forward to mentoring young women who want to get into entrepreneurship.
For Tacheline, "the sky is not the limit."
Contact:
Website: payhip.com/Tinvestments
IG: instagram.com/tacheline__