Written by Martine St. Hilaire
Shirley Dor is a name you'll want to remember, and you'll find out why after reading this article. The Delray Beach native, who now resides in Orlando, has worked with small businesses and influencers nationwide on propelling their brands, curating inspiring content, and revolutionizing their social presence. In 2017, she created Haitians Who Blog, a multimedia platform reaching millions of users across social spheres, providing resources and access to brand partnerships for Haitian influencers.
Dor uses her multilevel marketing expertise and corporate background to strategize for her clients' digital and social branding, marketing, and creative needs through her other company, Dorsainvil Creative. Within the Haitian community, she has been recognized as a Top 20 Under 40 Young Professional Haitian woman of the year and rising star.
Major online publications recruited Dor to contribute culture and tourism pieces about Haiti. As a Haitian diaspora, she felt she lacked the knowledge necessary to create the pieces, so she scoured the internet to find like-minded creatives with more knowledge of Haiti's tourism. On her journey, it was hard to find a central data repository of like-minded freelancers living in Haiti or in the states. This led her to create the community Haitians Who Blog.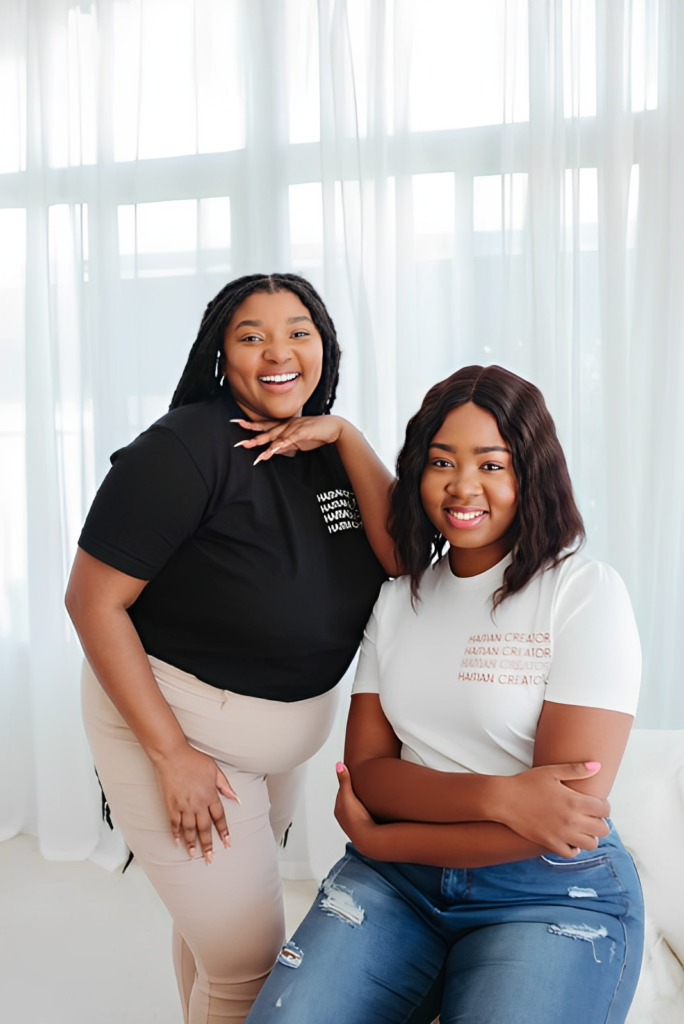 Dor learned that Haitians are drawn to entertainment that highlights their culture. "When Haitians find commonality, it encourages them to support individuals in business," says Dor. She's motivated by the naysayers who constantly doubted her ability to accomplish her goals.
Dor believes, "With gratitude, everything I've set as a goal, I've achieved with honor."
Dor's greatest accomplishment to date is the Haitian Creative Digital Awards. She discovered an untapped market where Haitian creatives, influencers, public figures, and entrepreneurs felt undervalued and created a space to highlight their successes. She's proud of the Haitian Creative Digital Awards' continued growth and, more importantly, the many talents she recognizes through the initiative.
When providing advice to Haitian women who want to succeed in the world of media, Dor suggests seeking mentorship. "I wish I opened up about my needs to learn when I began my career," she stated. Dor feels this would've saved her time, energy, and money. She believes the top three skills needed to be a successful media entity are negotiation, patience, and creativity.
When Dor isn't amplifying the voices of Haitian creatives, she's advocating for the mental wellness of Black and Caribbean people as a relationship and sex counselor. This passion has led her to acquire extensive knowledge of human psychology, targeting the relationships they have with those around them.
In the near future, Dor hopes to have Haitians Who Blog partner with mission-aligned brands from which she will launch the first freelance directory and mobile application providing creative and business resources at the touch of a button.
Contact:
Website: haitianswhoblog.com
IG: instagram.com/haitianswhoblog