By Martine St. Hilaire + Photos by Mackinley "Spex" Madhere
Ever since Andre Guy Farreau moved to South Florida, he's been helping individuals solve their issues related to insurance and real estate. He also helps clients find the right schools for their children, assists them with immigration services, food and housing, deals with language barriers, and notarizes documents pro bono.
As an honored Port-au-Prince-born Haitian, Andre's greatest academic and professional accomplishments have taken him far. He earned a bachelor's Degree in Business with a Minor in International Real Estate from Florida International University in 2009. He received a Master's degree from UAC Global School of Management in 2015. He worked at State Farm Insurance for almost ten years, then left that position to open two independent insurance agencies: Insurance Savers, which services the local community; and Skybridge Title, an escrow and real estate company that services all of South Florida.
Insurance Savers opened its doors in January 2011. The services Andre's first business provides include the following:
Property and Casualty Insurance
Personal, Commercial, and Business Insurance
Automobile, RV, and Motorcycle Insurance
Homeowners Insurance (Condos, Renters, Flooding)
Worker's Compensation
Skybridge Title launched in February of 2022. Its primary services are escrow, title, and settlement. This includes include title searches, municipal lien searches, title encumbrances, real estate closings, and document recording. Additionally, Skybridge Title provides services for homeowners who are selling without a real estate agent (sale by owner), short sales, and foreclosures.
Haitians truly appreciate Andre's two businesses. The respect they have for him is what keeps him going. Many Haitians feel at home at his offices for excellent reasons, the most important being the quality service they receive. He proudly provides bi-lingual services in both English and Haitian Creole. He's also a business owner who helps clients with random services such as reminding them to renew their driver's license, submit their car registration on time to prevent any issues with the law. Sometimes he refers clients to other offices for services he does not provide. His customers rely on him, and he feels it's his duty to serve them.
Andre has lived in South Florida for over twenty years. He's happily married with two children, a boy and a girl. His family makes it their obligation, for both the summer and holiday seasons, to travel and distribute toys, backpacks, clothes, and goods to Haitian children and families in need. "I personally support five young students in Haiti by contributing to their school tuition, food and uniforms annually," says Andre.
Andre attributes his success to his diligence and the continued confidence placed in him by the people he serves. The Haitians in the community receive both Insurance Savers and Skybridge Title with open arms. "People always feel welcome and appreciated," says Andre. Often, clients come to his businesses for insurance or settlement needs, but they always leave with more knowledge and feeling like they've had more than just a business transaction. Andre takes pride in establishing trusting and friendly relationships with his clientele.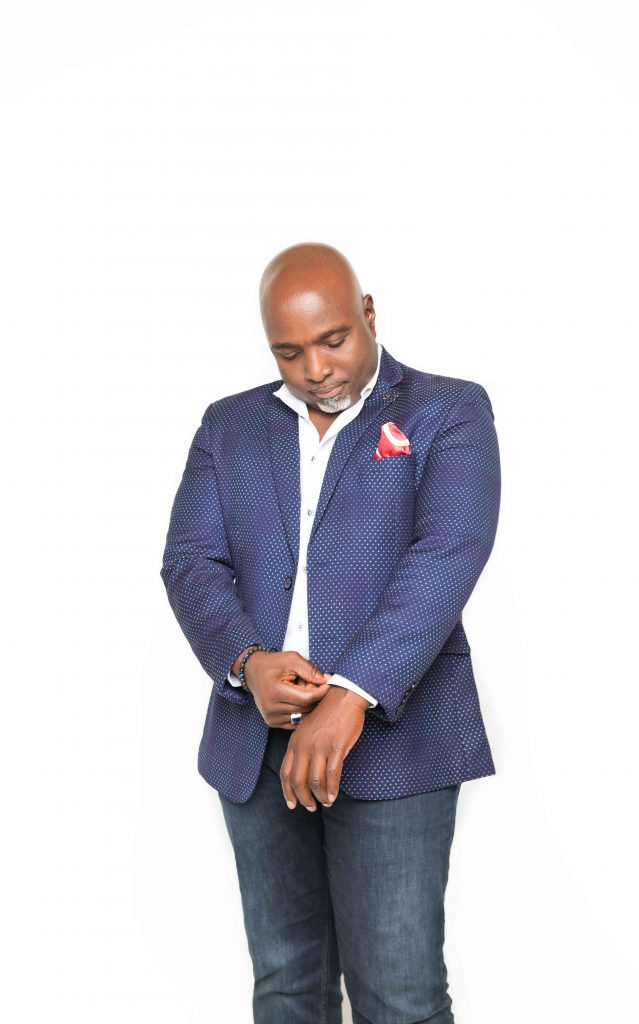 What differentiates Andre's companies from his competitors is the emphasis on superb customer service.
What differentiates Andre's companies from his competitors is the emphasis on superb customer service. His staff's dedication to helping and educating prospects and clients about the products and services offered by both companies is another reason they stand out. Andre wants both offices to be known as premiere insurance and title servicing agencies. "We are and we will stay a spot where customer satisfaction is key," says Andre.
All Insurance Savers and Skybridge Title customers are Andre's best customers. He's honored to have his businesses be their reliable agencies. He works with carriers like Progressive, Infinity, Bristol West, Citizens, and many more to conduct business in the realms of property and casualty insurance. As for the title underwriter, he primarily uses First American, one of the best companies in the market.
Andre advises young people who want to start their own business to have a goal and put it into perspective. One must be ready to face challenges and tackle them one step at a time. He also recommends that future business owners should find a business model that correlates with their business idea so they can observe how it's done. Being open to constructive criticism is critical when starting a business. And, lastly, if you fail, don't give up. Keep trying until you make your dreams come to fruition, he says.
Within the next three to five years, Andre envisions both companies scaling up and thriving. He projects their positive trajectory will allow him to become the owner of two highly acknowledged top-tier agencies with three offices in South Florida. He looks forward to providing the highest standard of service and a 100% customer satisfaction guarantee.
In his spare time, Andre enjoys reading, watching documentaries, hanging out with friends and family, and traveling.
CONTACT INFORMATION:
OFFICE ADDRESS:
655 NE 125th Street, North Miami, FL 33161
SKYBRIDGE TITLE
Phone: (305) 615-3024
Website: skybridgetitle.com
Email: processor@skybridgetitle.com
INSURANCE SAVERS
Phone: (305) 603-8464
Website: myinsurancesavers.com
Email: sales@myinsurancesavers.com