By Martine St. Hilaire + Photos by Mackinley "Spex" Madhere
Dr. Lumana Joseph, PT, DPT was born in Dessalines, Haiti. She was raised in a large and very loving family. Her parents migrated to the U.S. in the late 1970s in search of a better life. She's the first of ten children (seven girls and three boys). Her father had three previous children for a total of 13 children. She and three of her siblings were left behind in the care of her uncle, aunts, and grandparents. She finally migrated to the U.S. and has lived here for the past 37 years.
Dr. Joseph's greatest academic accomplishment so far is graduating from Florida International University with a Bachelor's degree in Health Sciences and a Master's degree in Physical Therapy. She completed her Transitional Clinical Doctorate Degree in Physical Therapy from the University of South Florida in 2016.
Dr. Joseph founded Lumana Physical Therapy & Wellness Center in 2009 to provide equal access to anyone who seeks quality rehabilitation services to restore optimal function and promote independence. Lumana Physical Therapy & Wellness Center'score services include physical therapy, occupational therapy, speech therapy, and wellness programs.
As President and CEO of Lumana Physical Therapy & Wellness Center, Dr. Joseph serves as a clinical instructor of numerous universities and colleges. She mentors Doctor of Physical Therapy students and Physical Therapy Assistant students throughout Miami-Dade and Broward counties.
Dr. Joseph has been a clinical instructor for 13 years. She takes great pleasure in mentoring students and watching them evolve into professionals. She provides constructive guidance to assist them in their growth. She also encourages them to involve themselves in their community. "Some students I take with me to events, and others work on projects with my staff," she says.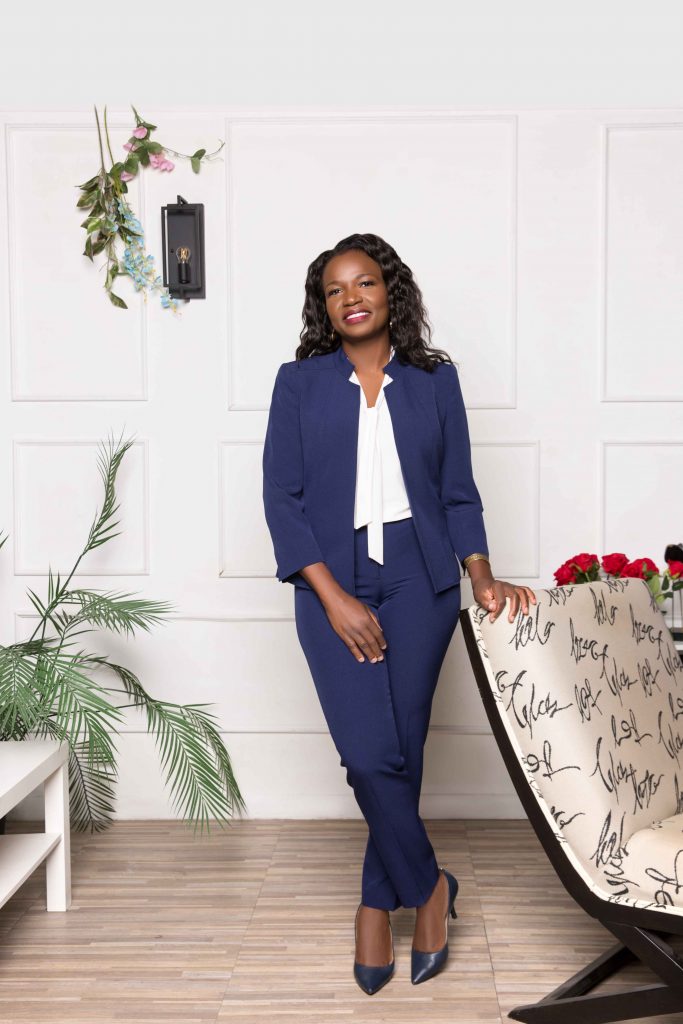 Lumana Physical Therapy & Wellness Centeroffers internships for college and high school students throughout the academic year and summer internships for high school students. Dr. Joseph aims to equip students with positive values, team-building opportunities, and social responsibilities while helping them contribute to society. Her objective is to model positive values and the commitment students need to succeed in the rehabilitation realm and their lifetime.
Dr. Joseph also founded the Lumana Foundation in 2020 to increase awareness and assist underserved populations by educating, facilitating, and providing them with the tools they need to enrich their lives. Her other accomplishments include serving as the Chairwoman of the Haitian American Chamber of Commerce of Florida (HACCOF), Board Treasurer for House of New Vision and Hope Organization, Vice-Chair for the Greater North Miami Chamber of Commerce from 2020-2022, and sitting on various boards for the city of North Miami and collaborating with the city in various capacities to deliver benefits to the community.
As Chairwoman of HACCOF, Dr. Joseph collaborated with Miami Dade County Mayor Daniella Levine Cava and Commissioner Jean Monestime of District 2 to initiate HACCOF Scale Up 305 business incubator program that provides training, coaching, and mentoring to small-business owners. She's also provided a wide range of employment opportunities, collaborated with the YoPro (Young Professionals) to enhance the community, and is currently working on a project with Commissioner Jean Monestime to facilitate a scholarship program for college students in Miami-Dade County.
What makes Lumana Physical Therapy & Wellness Center different from its competitors is its family-friendly environment, the professionalism of the staff, services offered in three languages (English, Haitian-Creole, and Spanish), the cleanliness of the facility, and the personalized care and attention given to each patient.
Dr. Joseph assists patients with ailments that affect their daily living. Within the next five years, she plans to expand her practice nationwide and globally to leave a legacy for her family and the Haitian community. She also plans to explore other business opportunities and invest in the communities she's served.
The Haitian community is extremely pleased with Lumana Physical Therapy & Wellness Center. "Once you enter the Lumana Therapy facility, you are family" "andpatients adopt us as a family as well," says Dr. Joseph, noting that her patients always come back and refer their friends and relatives. Some even battle with their medical providers or insurance carriers to remain a patient at Lumana Physical Therapy & Wellness Center.
"Once you enter the Lumana Therapy facility, you are family" "and patients adopt us as a family as well," says Dr. Lumana Joseph
Juggling a family as a single parent and managing work-life balance while building the practice is challenging for Dr. Joseph, but she makes it look easy. She is a mother of two accomplished young men. Her eldest is a doctor who received his doctorate in physical therapy, and her youngest is a high school senior and football player. She loves being a part of a large family and always gets together with them for special occasions and holidays.
The secret to her success is to always place God first and to surround herself with like-minded and accomplished people. "It's imperative to be open to learning and trying new things," she says. The most important advice Dr. Joseph provides is to never forget your roots while you're fulfilling your dream.
CONNECT WITH DR. LUMANA JOSEPH