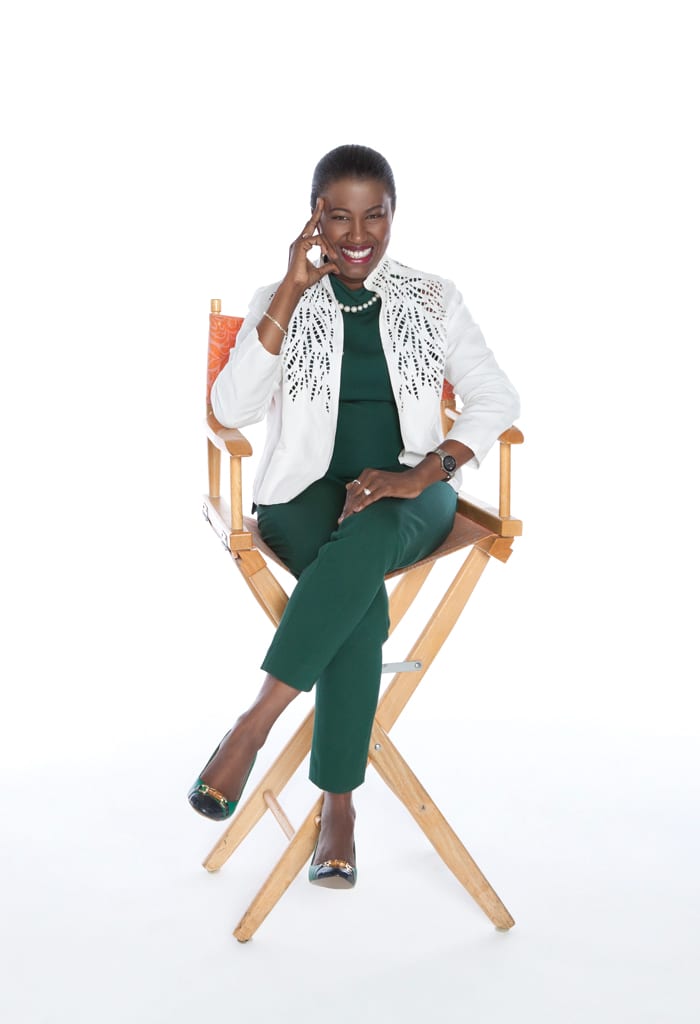 By Sarah Brutus + Photo by Spex
Dr. Marie Flore Lindor-Latortue, where are you from?
I was born in Port Au Prince, Haiti. I then went to Puerto Rico to do my undergrad degree. I've been living in Miami for the past 25 years.
What did you do after you completed your degree in Puerto Rico?
I then went on to complete my Masters and Doctorate at Barry University. I actually completed two Bachelor degrees – one in Psychology and the other in Education. My Masters degree is in Health Services Administration and my Doctorate is in Higher Education, with a specialization in leadership.
Were you always passionate about education?
Yes, I have always been passionate about education. I've been teaching since I was 5 years old. Teaching my siblings in Haiti, starting my own school. I have always been an orator. Speaking is my virtue.
Tell us about your Radio and T.V. show.
I learned from a very young age that the key to radio is to transform people's lives with your message. The message is essential. I did radio for fun for ten years, especially promoting Haitian music. Haitian jazz. I furthered myself to make radio a part of my consulting tools. I have been consulting for the last 5 years and I find that there are people who are on both radio and television, but I am the first ESPN girl. I saw that I could use my radio skills and enhance them on television with my philosophy of "Gade Tet Ou". I'm actually writing a book about it. My show airs from New York to the Bahamas and worldwide. It is giving people the opportunity to experience the show.
What is different about your media work?
I think that I make a difference in that my movement is to not just be in media, but to inspire people.
"In the next ten years I see myself taking [my] concept and combining it with other ethnic groups."
Where do you see yourself and your business ventures in the next 10 years?
I see myself taking the concept and combining it with other ethnic groups. I am very fluent in Spanish. I want to do joint ventures with other ethnic groups. I want to cross over.
What kind of clients do you have for your consulting business?
My clientele consists of people and businesses. I coach them and give them the skills to succeed and enhance their dreams.
How did you get into coaching?
The coaching I do is non-traditional. I enhance the lives of women business owners – for example, in flea markets. I was fortunate to have been a manager at Victoria's Secret. If I can help a small business to present their merchandise and business like Victoria's Secret, I have done my job. You will be amazed at where they start and how I bring them to their full potential. That is where I believe I make the difference. This is how I am non-traditional. I also coach families in something that I call pre-funeral protocol arrangement. I also do conferences in professional development and organizational culture and the inner workings of the company.
Tell us about the book you are working on.
This book I'm working on is called Gade Tet Ou. In the book, I start from toddlerhood and evolve to become a self-sufficient accomplished woman. I'm sharing my philosophy to the world with a focus on inner self. It is for all readers and professions. I have been writing it since 2007. It serves as a way to tell people to never leave anything in life incomplete.
"I'm a creator. You have to keep creating to inspire those who can appreciate it."
What is the biggest obstacle you have faced in business?
I'm a creator. Sometimes people will try to discredit your creation or dream. You have to be able to continue and let the competition catch up to you later. You have to keep creating to inspire those who can appreciate it.