Karoll-Ann "Kouka" Fanfan: Leading Tax Preparer and Fashion Trendsetter
OFFICIAL WEBSITE, HERE.
Karoll-Ann Fanfan is a Haitian-American entrepreneur and owner of Kouka's Closet and TaxFit LLC. These two companies may seem worlds apart in terms of what they do, but they have one thing in common – the woman that leads them. Karoll-Ann Fanfan, better known as Kouka, is both a professional tax preparer and a fashion trendsetter, and she juggles the two activities wonderfully.
What Is Kouka's Closet?
In the words of Karoll-Ann herself, Kouka's Closet is an online clothing store that serves plus-sized women around the world. Growing up in Haiti, Karoll-Ann had to deal with body-shaming, inappropriate comments, and plus-sized clothing that was unappealing and unfashionable. Even after she emigrated to America, it was more of the same.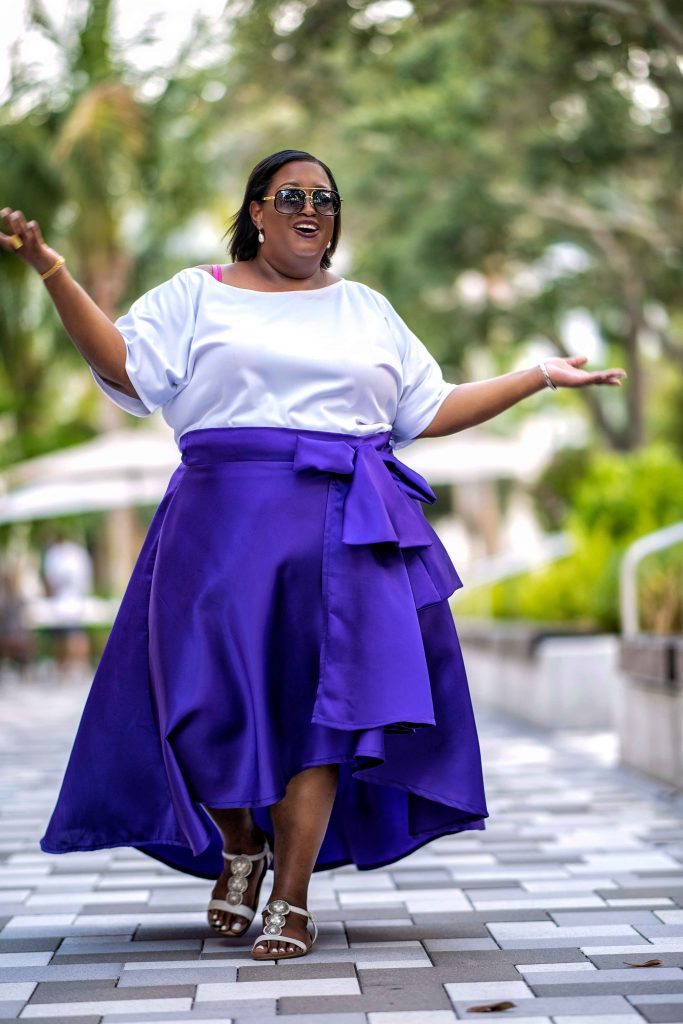 Kouka's Closet is an online clothing store for plus-sized women around the world.
That's when she decided to do something about all the negativity. She wanted to feel good about her curves, and the clothes she wore had to reflect that. The result of that desire was Kouka's Closet. Instead of boring, tasteless, and unfashionable clothes, curvy women around the world can now get fresh and vibrant outfits that helping them look as good as they feel.
Kouka's Closet can turn a boring wardrobe into a colorful assortment of well-fitting clothes suitable for any occasion. Whether you're going into town with your friends or a high-end restaurant with your date, Karoll-Ann knows exactly how to dress you. It's a stylish clothing shop full of flair and dazzling plus-sized pieces tailor-made for any plus-sized queen!
What Is TaxFit LLC?
Karoll-Ann's other business, TaxFit, offers personalized tax preparation services for individuals. She can do your personal and state taxes. If you have an LLC, she can file those taxes as well. The company is always up-to-speed with the ever-changing tax laws and offers complete tax preparation.
TaxFit can keep you updated on the best tax planning strategies and greatly simplify your life! They can offer a copy of your tax return or email you the latest tax deadlines. All in all, TaxFit and Karoll-Ann Fanfan can help you with the following:
Tax Preparation & Planning – as an authorized IRS E-file provider, Karoll-Ann will prepare your 1040 including your Profit and Loss, Schedule C, and State Returns.
Assistance with Tax Problems – Appeals and collections, non-filers, prior-year or amended returns, responding to IRS inquiries, lien and levy releases, offers in compromises and payments plans.
TaxFit provides comprehensive services suitable for anyone working in any sector.
Who Is Karoll-Ann Fanfan?
Karoll-Ann Fanfan is a proud Haitian-American entrepreneur. She uses her social media presence to inspire and educate her followers. Like many emigrants, she came here for a better life. Today, she stays grounded and uses her accomplishments to give back and share, empowering the next dream-makers to know that nothing is impossible. Kouka's Closet and TaxFit are the business ventures that allow her to leave a mark on the world.
We'll cover her story should anything out of the ordinary happen – but until then, we're proud to say that Karoll-Ann Fanfan is a great example of Haitian success. She honed her potential and managed to achieve her dreams!
TaxFit, LLC
Kouka's Closet