By Alex Popa
Claudia Etienne describes herself as a "hustler, an entrepreneur du excellence," which doesn't stray far from the truth considering she's a businesswoman. She was born in Brooklyn and now she lives in North Miami Beach, Florida. Her Haitian descent has helped her understand the world through a unique lens. She understands that Haitians today are free because of the sacrifices of their ancestors during the revolution, and she cherishes that history daily.
Claudia began by selling food out of her parents' home and gathered funds until she could start a party rental/car wash company. Then, within the last three years, she started a nonprofit organization, which is still going strong. Her biggest dream is to be a life coach, though. She's especially interested in teaching people how to be healthy, whether financially, physically, or nutritionally.
Accomplishments and Goals
Claudia Etienne is very proud about starting a business in 2019 related to taxes that is very profitable. She is also proud of taking care of her daughter the right way. She doesn't let business get in the way of motherhood. Claudia says that "a mother's job never ends, and I'm very happy to be offering my daughter the education she needs. My daughter is my greatest accomplishment in the making."
Claudia takes great pride in the way she changed her diet and nutritional habits. Healthier is always better, according to her. Though it wasn't easy for her to change her eating habits, she says it's "the best thing I did this year." She started feeling better about herself, and she believes she'll have a longer life because of this. Positivity, a hallmark of most Haitian people, is one of the changes she's made. She tries to be more positive and surround herself with more positive people.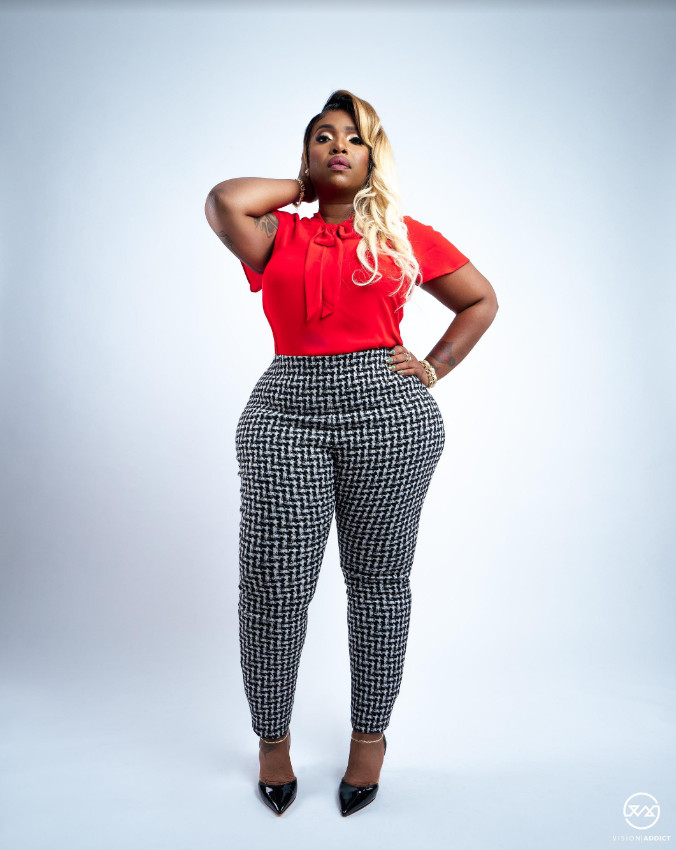 Advice to Haitians
One of the issues with Haiti is its agricultural productivity, according to Claudia Etienne. She believes that getting more fruits and vegetables into Haiti will change the whole landscape of the country. It will change the way people eat, and their health will improve as a result. They can also sell vegetables and fruits abroad, making a profit out of the sales. She's very clear about cleaning Haiti of all the negative influences that corrupt the country.
If she was given a platform and an audience, she would promote the betterment of Haiti through a consistent clean-up of its streets and mentalities. She would guide the people to "stick together and unite so that they can make an impactful change in Haiti." The young generation could have a large impact on these matters, she says.
Hobbies and Fun Activities
Claudia Etienne says she enjoys cooking and basketball very much. Traveling and entrepreneurship are also on her list of fun and enjoyable activities. In fact, she created an entire business idea based on cooking, and it's also one of her most productive venues so far. It really shows that doing what you like will have twice the results in half the time.
If you want to contact Claudia, you can find her on Instagram at "BerrieBerriesCeo", "B3seafood", or on Facebook at "Strawberrie Berries". She also has a YouTube channel named "Berrieberries".