Jenny Estinville was born in Port-au-Prince, Haiti and currently lives in Seattle, WA. She started Jenny Estinville LLC to help people obtain a healthier body and mind. Her services include management of chronic health issues such as high blood pressure, diabetes, dysmenorrhea, and more. That's not all! Jenny Estinville LLC also manages
its sub-company, Her Hair Growth, to help people obtain healthier and longer hair. Everything sold on Her Hair Growth's website are products she makes and uses herself. In other words, Jenny Estinville uses her scientific and herbal knowledge to help others reach a healthier body, healthier hair, and through her blog posting, a healthier mind.
Estinville grew up in a herbal home and obtained her Biology degree from Florida International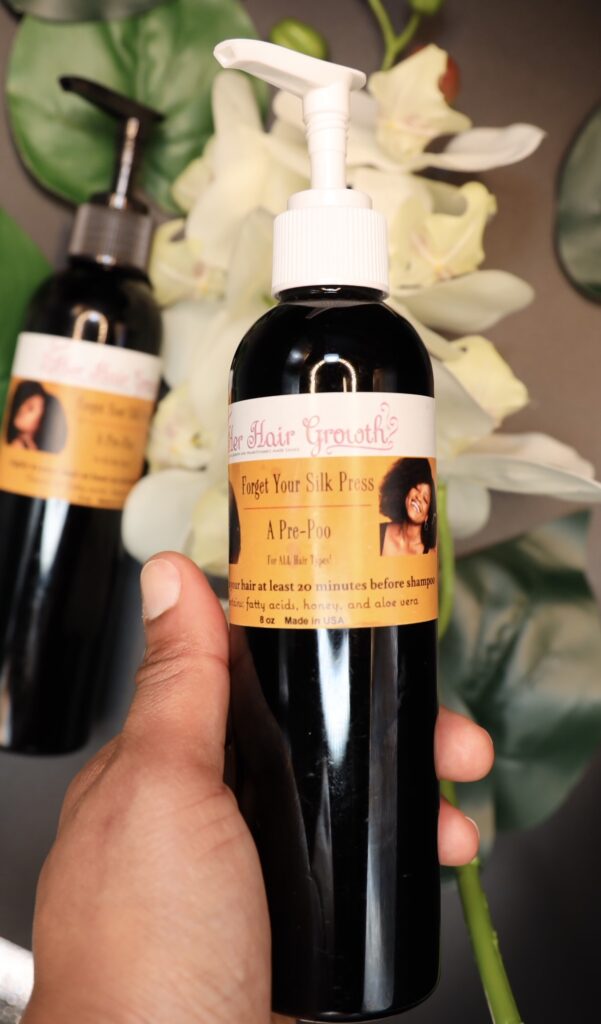 University, graduating top 15% of her class. The past decade, she has mastered the ability of using meals and exercises to heal. "Yes, the proper workouts can heal if you know how to listen to your body," she asserts. She realized how significant proper meals are when her grandmother, on a consistent plant-based diet, became cancer-free despite being placed in hospice care and given about a month to live. Four years later, Estinville still uses her knowledge to help her grandmother remain cancer-free. Thus, in 2021, she launched Jenny Estinville LLC to spread her knowledge and experiences in health to others. Please note, she does not replace primary care providers' consultations but rather provides an alternative that works greatly.
Estinville launched Her Hair Growth (HHG) six years ago while seeing her grandmother suffer from cancer, stating "feeling helpless, I became desperate to cultivate the unavoidable stress into something useful." After taking care of her natural hair since eight years old and spending years encouraging other women to go natural, she decided to make products that would facilitate their natural hair journey creating HHG's All Natural Hair Nourishment product, as well as its "Forget Your Silk Press" pre-poo, all of which can be found on HerHair-Growth.com.
As a 29-year-old Haitian-American and one of the pioneers of the natural hair
movement, Estinville has felt responsible to reach out to Haitians, including those who cannot speak English. When she joined social media five years ago, she noticed Haitian Creole was lacking in natural hair care posts. Fluent in both English and Haitian Creole, she began creating her posts in both languages to cater to as many people as possible.
"My natural hair is good enough for a date, a wedding, job interviews, anything, anywhere."
A word of advice Estinville would give to Haitian women who want to become entrepreneurs is, "make sure your business is purpose-driven." Her mission for Her Hair Growth LLC is to make the natural hair movement lasting, and with Jenny Estinville LLC, her mission is to change the way health is managed as a whole in order to allow people to live longer and healthier lives.
Contact:
Website: jennyestinville.com
IG: instagram.com/jenny_just_her