By Martine St. Hilaire and Photos by Mackinley "Spex" Madhere
Meet Stephane Bricourt, a real estate and landscaping expert. He was born and raised in Port-au-Prince, Haiti, where he graduated from Saint-Louis de Gonzague and Canado Haitien. He moved to Florida in 1982 and graduated from Florida Memorial University and University of Miami a few years later. He's been providing real estate and business finance services since 1986.
Since Bricourt entered the real estate industry in South Florida, it's given him access to multiple real estate investment and construction opportunities. He's also a realtor with RE/MAX Consultant realty specializing in luxury real estate. "It is a very exciting time with the real estate market changes and the attraction that South Florida represents," he says.
Bricourt is dedicated to helping his clients find the home of their dreams. Whether they're buying or selling a home or just curious about the local market, he's happy to offer his support and services. Because he's familiar with the local community — both as an agent and a neighbor — he can help guide them through the nuances of the market. Leveraging his access to top listings, a worldwide network, exceptional marketing strategies and cutting-edge technology, he works hard to make his clients' real estate experience memorable and enjoyable.
Bricourt is dedicated to helping his clients find the home of their dreams.
Bricourt started his business, Green Square Lawn Inc. (GSL), in 2018 just before the COVID pandemic broke out. He had to obtain state and local government contracts as a minority contractor and become a vendor for the state of Florida. He started the business with just an idea and on a dare from his sons. He wanted to prove he could start a business with just $1.00. Four years later, GSL has contracts worth hundreds of thousands of dollars. Bricourt has numerous HOAs, commercial properties, hotels, and other business deals in addition to luxury residential property deals. As a minority business owner, Bricourt prides himself on the dedication, professionalism, and attention to detail that every one of his GSL team members brings to their work.
The advice Bricourt would you give to young entrepreneurs trying to start their own business would be to persevere and not stay discouraged, as that's inevitable. It's important to not let the lack of finances and funding discourage get you down. He believes conviction and belief can open doors you'd never believed would open.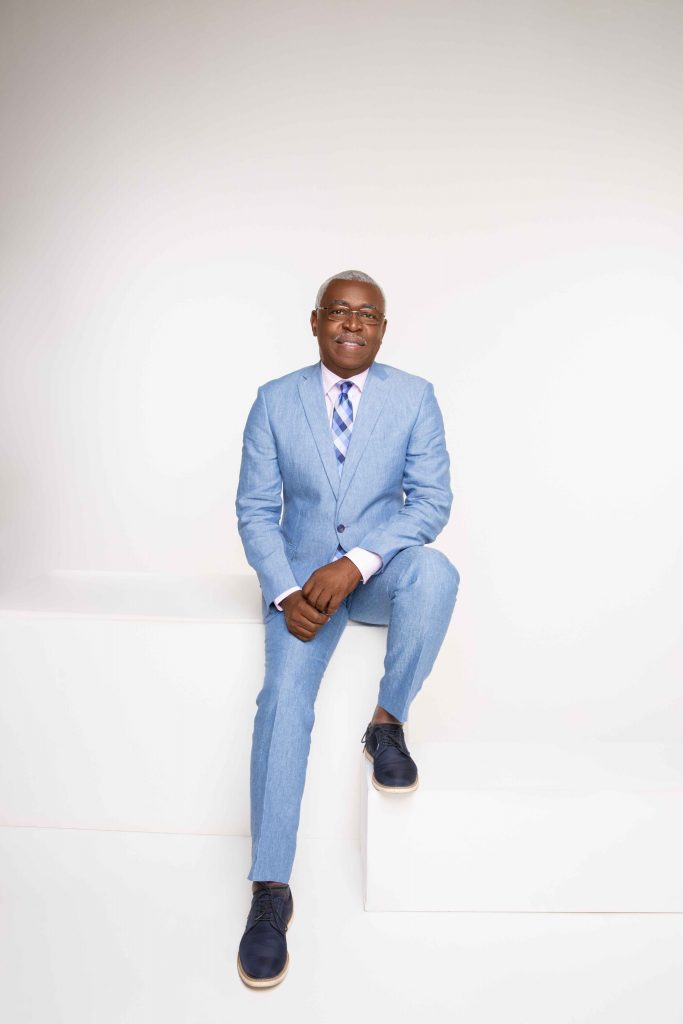 Bricourt started his business, Green Square Lawn Inc. (GSL), in 2018 just before the COVID pandemic broke out.
Bricourt concentrates his efforts in the Miami-Dade, Broward, and Palm Beach areas. West and North Florida are presently very promising and financially attractive to him, and he's steered some of his clients to those areas as well.
As a RE/MAX real estate agent, Bricourt provides an array of tools to promote and market the properties he represents. He advises sellers on the best way to stage and present their property and ensures it's marketed using all the tools available via social media, open houses flyers, and more.
Bricourt works hard to get the highest price possible for each property. In addition, he maintains continuous communication with his clients throughout the process. He keeps them informed every step of the way, providing various inspections and much more. His goal is to ensure whatever issues they may have are addressed in a satisfactory manner, the transaction closes on time, and that it's properly financed.
Passion and relaxation for Bricourt means boating and horseback riding. He and his wife enjoy boating down to Elliott Key or Hawks Cay Resort in Duck Key, Florida. He also enjoys early Saturday mornings at the barn, feeding and riding horses. Ultimately, he's grateful that his landscaping company and access to the luxury real estate market complement each other.
Green Square Lawn Inc.
Phone: (305) 209-6616
Email: sbricourt@aol.com
Website: greensquarelawninc.com
Stephane Bricourt / REMAX
1625 SE 17th St Causeway
Fort Lauderdale, FL 33316
Phone: (786) 897-0879
Email: sbricourt@aol.com