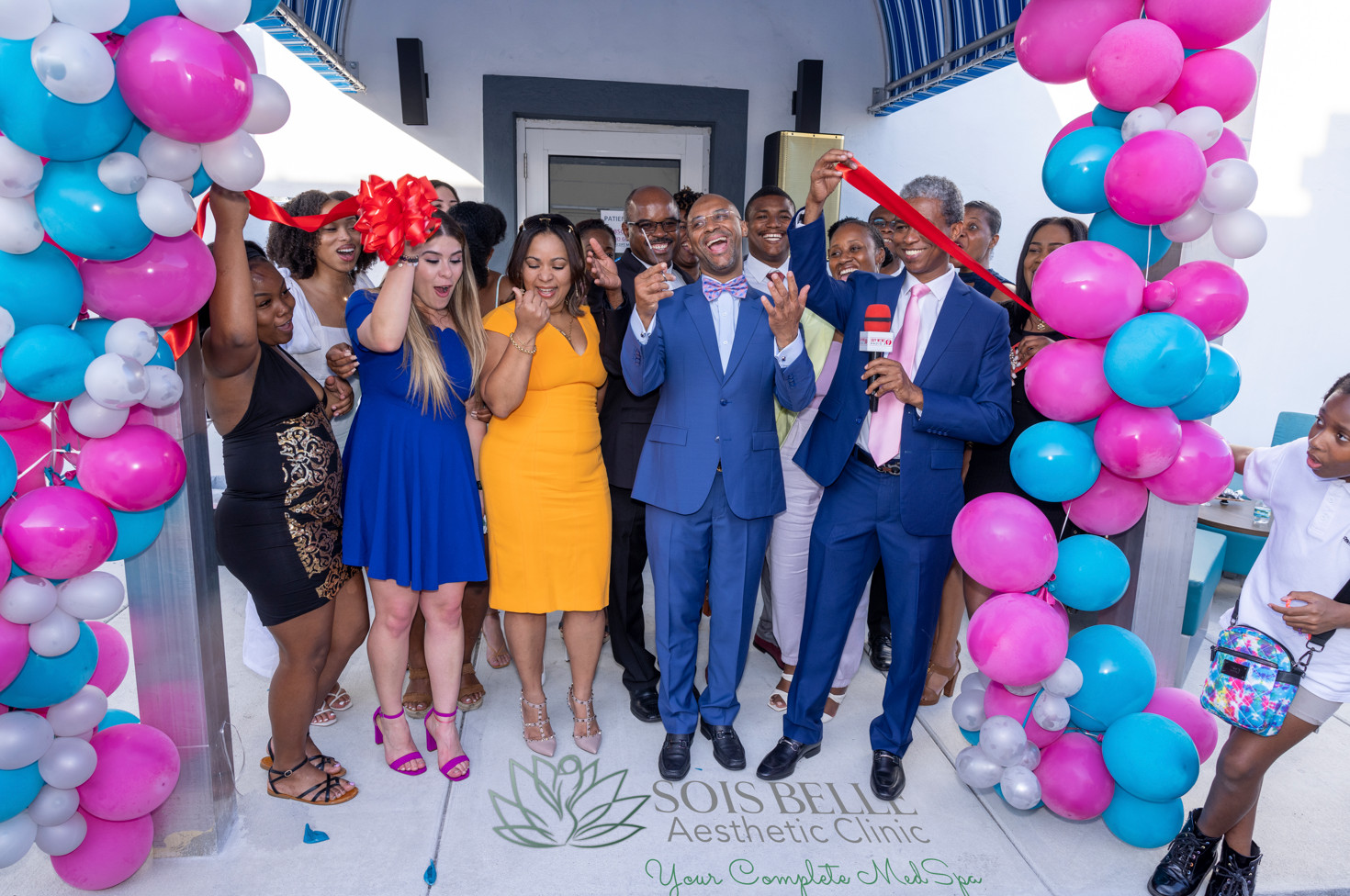 The Sois Belle Aesthetic Clinic recently had its grand opening on May 26th, 2022, in Miami. Spearheaded by Dr. Clones Lans and run by highly-certified medical personnel, the Sois Belle aims to become the foremost center for women's wellness in Miami. Focusing on Obstetrics, Gynecology, Infertility, and overall aesthetics, the clinic offers state-of-the-art medical services to all men and women.
You can find the Sois Belle Aesthetic Clinic on 70 NE 167th St, Miami, FL 33162, or at 305-704-7601. They're also working on a company website and will have it up and running soon. Dr. Lans can also be found at the Total Women Wellness Center if you need his services immediately.
What Is the Sois Belle Aesthetic Center?
Dr. Lans' new clinic will focus on helping the men and women of Miami take care of their bodies with comprehensive services such as:
Scars Revision
Stretch Marks Management
Skin Resurfacing
Sun Spots
Medically Directed Skin Care
Vaginal Rejuvenation and Appearance
Urinary Incontinence
Personalized Weight Loss
Cellulite Reduction
Double Chin Removal
Botox & Fillers
O-SHOT – Women – Increase Sex Drive
Hair Loss Management (men & female)
Evolve: Body Remodeling, Body Contouring
Aestheticism is hard to achieve and quite challenging to maintain, and women know that the best. Cellulite, double chin, stretch marks, a few extra pounds, acne, and sun spots, are all issues that will take away from your beauty. But Dr. Clones Lans has a solution for that. Well, multiple solutions, in fact. The Sois Belle Aesthetic Clinic offers comprehensive care packages for all your beauty needs.
The clinic also focuses on severe medical issues like urinary incontinence and pelvic floor rehabilitation. Hair loss is a common problem for men and women of all ages in Miami, and you can get medical treatment here at the Sois Belle. Since the grand opening, the clinic has been busy preparing the premises for patient arrival, and they've already received their first patients not long after.
Who Is Dr. Clones Lans?
Dr. Clones Lans is a certified and highly-skilled physician with over 20 years of experience in obstetrics and gynecology. He currently serves as the Chair of the Department of Obstetrics and Gynecology at Jackson North Medical Center, a foremost center in the Jackson Health System in Miami, Florida.
The esteemed doctor is also the medical director at Total Women Wellness Center and serves precept students at Ross University, Barry University, Saint Georges University, American University of the Caribbean, University of Florida, Chamberlain College of Nursing, NOVA, and others.
If you've been a patient of Dr. Clones Lans at Total Women Wellness Center, then you know what to expect. As a new patient, you'll be in the hands of one of Miami's best obstetrics and gynecology experts. The good doctor has further extended his services by opening the Sois Belle Aesthetic Clinic, offering a comprehensive medical package to both men and women.
Schedule an Appointment Today
The Sois Belle Aesthetic Clinic currently receives patients at 70 NE 167th St, Miami, FL 33162. You can call ahead to schedule an appointment at 305-704-7601. Whether it's skincare, sex drive, double chin removal, acne treatment, or Botox, the Sois Belle can help you with them. Don't hesitate to drop by the clinic or schedule an appointment via phone!
Dr. Clones Lans is available most of the time at his clinic, so he'll be able to answer any questions or set away your fears regarding treatments or interventions. Contact him for additional information about treatments at the Sois Belle Aesthetic Clinic. He'll direct you to the best intervention available for your needs.