By Alex Popa
Jenny Estinville was born in Haiti and now lives in Seattle, Washington. We've written an article on her before, so you may remember her as the owner of Jenny Estinville LLC and Her Hair Growth LLC, two health and wellness-based businesses. You can find her online at Jenny Estinville and Her Hair Growth on both YouTube and Facebook. She posts regularly about hair products, healing cooking, teas, and exercise.
Jenny is a magna cum laude graduate with a degree in biology, so she has the intellectual and scientific background to back up her claims. Her two businesses rely on integrative medicine, which is a combination of Western medicine and plant-based medicine. This is what she teaches as part of a comprehensive healing mechanism for people.
What Does Jenny Estinville Do?
Jenny is an entrepreneur first and foremost. She owns two businesses, both centered on healing medicine. She's a biologist and an aspiring doctor, so she doesn't discount the importance of Western medicine and its advancements. What she does is extensively research plant-based medicine and combine it with the cutting-edge medical technologies of today. The result is a comprehensive healing method, whether it's related to cooking or exercising.
She's also a vehement supporter of healthy hair for all women, and Her Hair Growth LLC focuses solely on that. She sells natural and organic hair products that produce wonderful results for hair. Jenny is very passionate about medicine and science, and she wants to be a doctor in the future. All of her experience in wellness and health would serve as a great starting point for her medical practice!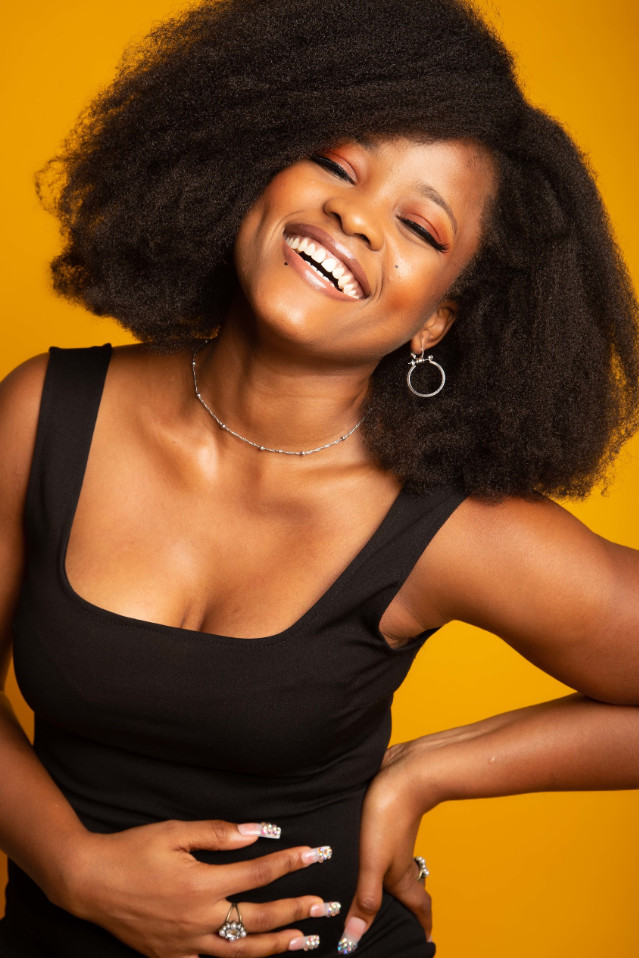 Future Goals and Advice
Jenny Estinville has a clear goal for the next 12 months—to extend her wellness network even further. She invites any health/wellness, herb, or natural hair expert to contact her for a potential collaboration. "I'd be more than glad to share my experience and collaborate with an expert in my niche. I think we can do great things together and help a lot of people," she says.
She's one of those people who practices what they preach, from using the products she recommends to doing the exercises she teaches in her courses. We asked her what her advice was for young Haitians who want to help their country improve. She simply said, "Take care of yourselves and your goals first. Then help someone back home build a business and support their education so they can put food on their table."
Values She Promotes
Jenny encourages people to educate themselves and remain stoic in the face of adversity. "Determination wins the game, eventually," she says. It's textbook entrepreneurship 101, according to her, to keep working hard until you succeed. No one says it's going to be easy, but if you keep at it, you'll succeed and reach your goals.
In regard to long-term goals, Jenny wants to promote integrative medicine across the world. People should learn that plant-based medicine is especially helpful for a healthy diet and physical state. Just as conventional medicine is focused on combating disease, plant-based medicine uses untapped sources of healing to achieve the same goals. We support Jenny Estinville and hope she succeeds in her endeavors!